Demand for LNG carrier newbuildings is expected to continue at pace despite a record number of vessels being contracted in the first six months of this year.
The heightened push for energy security in the wake of Russia's invasion of Ukraine on 24 February and historically high gas prices have accelerated the development of new liquefaction projects and a shift to long-term charters, which in turn is anticipated to drive tonnage demand.
Shipbrokers report a strong number of enquiries from independent owners of existing LNG carriers, with one broker listing 10 well-known names as being among those looking for berths.
In August, French membrane cargo containment system designer GTT hiked its forecast for the number of orders it expects to win over the next 10 years to between 400 and 450 LNG carriers — up from 330 to 360 six months ago.
In the nearer term, Affinity (Shipping)'s research and LNG specialist brokers said about 250 new vessels are needed for the 165 million tonnes per annum of LNG capacity under construction or for which final investment decisions have been taken.
The broker expects at least another 25 mtpa of new liquefaction capacity to be sanctioned before the end of 2022, lifting the overall ship requirement closer to 300 vessels.
Fleet-replacement needs as older LNG steam-turbine vessels move out of the trading fleet are expected to require a further 50 to 100 ships.
"Everyone is pretty bullish on LNG at the moment," another LNG-focused broker said.
But the anticipated demand comes against a backdrop of rapidly inflating prices for LNG carrier newbuildings and a scarcity of berth space.
As TradeWinds went to press, prices for a 174,000-cbm vessel were closing on the $250m mark, with the last done at $248m.
Brokers said South Korean yards are now quoting LNG newbuilding prices of $270m to shipowners.
Berth availability has also tightened.
Read the LNG Business Focus e-paper
Newbuilding capacity questions, a dramatic turnaround for floating storage and regasification units, diverging performances among ship types, contrasting strategies of two major shipowners and why shipping needs to tackle methane emissions. Lucy Hine takes a look in TradeWinds' annual LNG business focus.
In the second quarter, QatarEnergy finally started moving on its huge LNG shipbuilding programme for which it has reserved more than 150 slots at four major yards. Stray open slots have vanished, with owners and brokers bewailing that only late-2026 delivery positions remain, and South Korean yards refusing to quote on 2027-delivery positions.
The expected demand for vessels has led to questions over whether shipyards have sufficient capacity to build the LNG carriers required.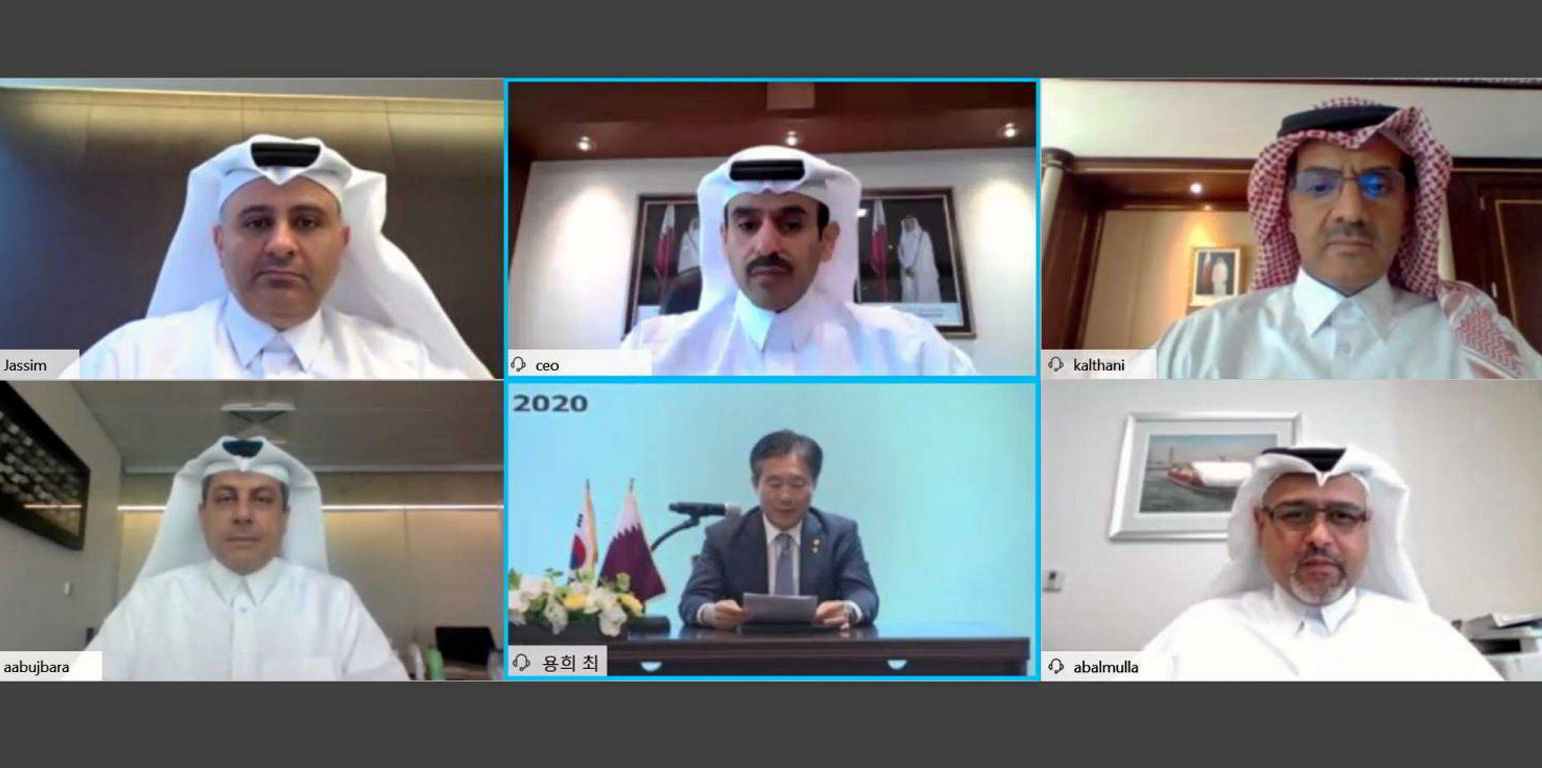 Brokers and owners building vessels said yards globally can construct between 70 and 80 LNG carriers per year.
They break this down at about 20 ships for each of the large South Korean shipbuilders — Daewoo Shipbuilding & Marine Engineering, Hyundai Group and Samsung Heavy Industries.
One broker said Hyundai Heavy Industries is looking to push its capabilities slightly higher to 23 to 24 ships, with space for around 15 at its main Ulsan-based yard and another eight at Hyundai Samho Heavy Industries.
China has traditionally had one main builder for large LNG carriers — Hudong-Zhonghua Shipbuilding (Group), which has upped its capabilities to about 10 vessels per year.
But in 2022, Jiangnan Shipyard and Dalian Shipbuilding Industries Co also joined the fray. Brokers said both yards are capable of building around three LNG carriers per year but will likely rapidly scale up over the next few years.
In addition, China's Yangzijiang Shipbuilding, which is hoping to firm up LNG dual-fuelled container ship orders shortly, has also begun marketing slots for LNG carrier newbuildings.
Sino-Japanese shipbuilder Nantong Cosco KHI Ship Engineering Co (Nacks) is another name often mentioned as a potential facility for the construction of LNG carriers.
Talk continues to circulate that Japanese yards will also make a return to building LNG carriers. Brokers said the strong price makes it attractive for them. But, for now, the picture remains blurry.
For the second half of 2022, brokers expect LNG carrier orders to continue to roll in, although not perhaps at the same pace as between January and June.
Market players are closely watching for any slack in the shipbuilding system that might present opportunities.
They point to the TotalEnergies-led Mozambique LNG project. A decision on 17 newbuilding berths — spread across two yards — needs to be made by the end of November.
In addition, attention is also focused on some of the Russian business booked at South Korean yards.