Container charter rates have nosedived as weakening demand and default fears hit the wider boxship markets.
The spillover from tumbling freight markets is being felt in the boxship charter market, where rates have dropped by 20% over a week.
Hardest hit has been the smaller feeder sector for 1,700-teu vessels, where charter rates have plummeted.
Six-month periods dropped to $38,523 per day today, a fall of more than $9,000 from the previous week.
Rates for 1,700-teu vessels have lost one-third of their value from the heights of $60,000 per day a month ago, according to an assessment by the New Contex index.
Further falls seem likely, as main liner operators wait on the sidelines to see how far rates tumble, container shipping sources said.
At the same time, freight forwarders that have fixed vessels for short periods at sky-high rates are no longer in a position to splash the cash now that freight rates have fallen.
That has resulted in falling charter rates across all segments of the container sector.
The New Contex, which assesses charter rates for vessels from 1,100 teu to 6,500 teu, lost 13% of its value in the past week and is nearly 25% down in a month.
Some observers reported that the market is spooked by fears that shippers are currently unable to pay high charter rates.
The first signs of such developments emerged last week when John Fredriksen-controlled SFL Corp rescinded the charter of the 1,740-teu Green Ace (built 2005) with UK freight forwarder Allseas Shipping Co.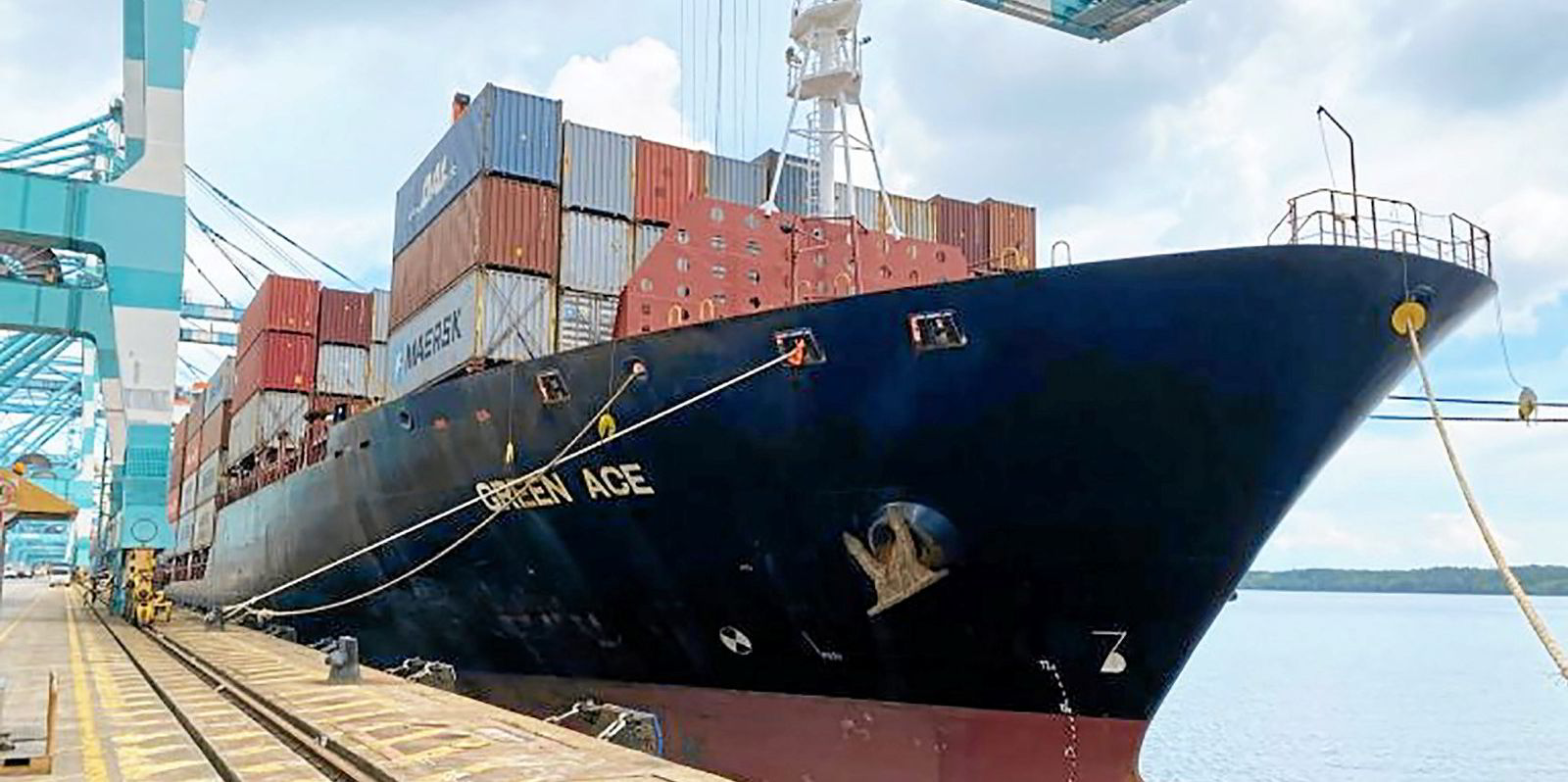 Another worrying factor for owners is that charters are much shorter than those concluded earlier in the year.
Longer charters of up to five years had justified rocketing sale-and-purchase values. Today, such deals are fast disappearing, a European S&P source told TradeWinds.
While falls in the charter market were probably inevitable, given the heights to which the market had climbed, it has still surprised some players.
The expectation is that the charter market is likely to drop further in the coming weeks.
But a shortage of container tonnage coming open in the coming months could provide a floor to the market, which may mean the drops will be short-lived, the source added.
Freight rates slide further
The falls in the charter market are mild so far compared with a precipitous fall in container freight rates.
Heavy falls in the transpacific freight rates this week saw spot rates drop to $3,896 per 40-foot equivalent unit (feu) on the trades from Asia to the US West Coast.
These are nearly 75% down from the start of the year and are at their lowest level since May 2020.
Rates from Asia to the US East Coast have fallen by a lesser degree, partly due to congestion and a shift in volumes. These rates have dropped to $8,659 per feu, which is around half their level at the beginning of the year, according to the Freightos Baltic Index.
Lower container volumes have led carriers to cancel some scheduled sailings in the run-up to China's Golden Week at the start of October.
AP Moller-Maersk and Mediterranean Shipping Co plan to skip nine sailings of their joint 2M Asia to North Europe loops, to match capacity to expected weaker demand and allow a reduced workforce to handle cargo operations.
Meanwhile, there are signs of weaker freight rates spreading to trades that have so far remained resilient, including from Europe to North America, where rates have dropped sharply in the past two weeks.
Rates on the trade were above $8,000 per feu for four months, but slid sharply this month to $6,815 per feu.
While markets appear to have fallen sharply, volumes are still stronger and rates higher than before the pandemic in 2019, according to Freightos.
The falls in container markets have been welcomed by shippers, hopeful that the market has turned a corner.