Sadan Kaptanoglu says shipping has moved a long way towards embracing green goals since she became Bimco president in 2019.
"We understand our targets. We're working on them, but we need help. We can't do this alone," she told TradeWinds in an interview at the Istanbul headquarters of the business group she is leading.
Keeping faith in decarbonisation will be key to getting other stakeholders, such as charterers, shipbuilders and fuel manufacturers, to play along, according to the Turkish shipowner and shipyard owner.
"It's important we don't lose our determination and commitment for the transformation. Our commitment and determination will define what the other stakeholders will do," she said.
As immediate past president of Bimco — she was succeeded as president last year by Sabrina Chao — Kaptanoglu is actively involved in the organisation, which is unique in bringing major stakeholders around the same table to develop common approaches to maritime issues.
Working night and day
From that position, she already sees some encouraging signs.
Discussions with charterers about how to implement the "polluter pays" principle — which is about to be enshrined into European Union legislation and proposes passing on to operators of ships the cost of emissions allowances — are moving in the right direction.
Bimco is making progress in developing standard clauses to help shipowners to transition towards new efficiency rules, kicking in from 2023.
Following the recent publication of clauses related to energy efficiency and emissions trading, an operational clause for time charters related to the upcoming International Maritime Organization's regulation on Carbon Intensity Indicator reporting is due to be published this summer.
Drafting these documents has been more than a full-time job for the Bimco documentary committee and the carbon clauses subcommittee in charge of them. "I don't remember a time they were working this hard and this fast," Kaptanoglu said.
The IMO does not move quite as fast. A key IMO committee failed last month to endorse the carbon tax-financed decarbonisation research fund the industry is craving.
In Kaptanoglu's view, however, the IMO works as fast as it can and the wait will be well worth it if the object is to get binding, global regulations.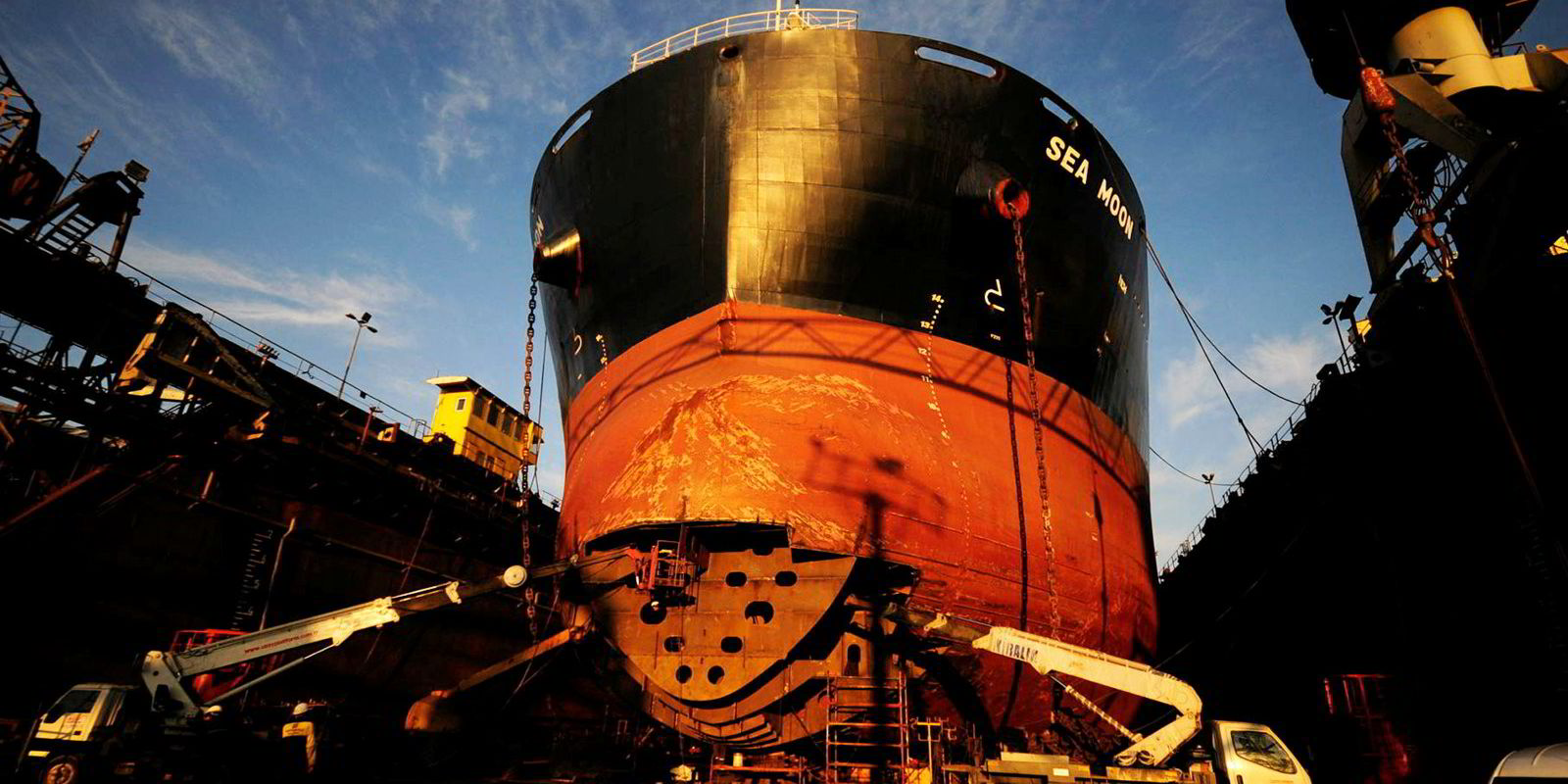 "The process might be slow, but it's correct," she added.
"We're talking about 175 countries. Even if everybody said instantly 'yes', the procedure would take time to ratify."
Shipowners will in any case continue pushing for the research fund.
"We are persistent people in shipping, we will insist and we will fight," she added.
We are persistent people in shipping, we will insist and we will fight

— Sadan Kaptanoglu
Unless these pieces start falling into place, the decarbonisation puzzle will remain incomplete, leaving several shipping companies reluctant to make public zero-carbon pledges, she said: "Commitment is one thing — availability of the products needed to actually fulfil one's commitment is something else."
The lack of global regulations and uncertainty about future green fuels are causing several owners to adopt a careful wait-and-see stance towards future investments.
Kaptanoglu, who says that even two plus two calculations are not straightforward in shipping these days, is one of them.
A third-generation leader of one of the founding families of Turkish shipping, she has kept her fleet at fewer than 10 tankers in recent years.
"There's a reason we keep our fleet modest nowadays, because we're expecting this transition to happen.
"Of course, you'll see us buy one or two vessels here and there. But before going back to our normal levels, we'll wait and see what's possible."
Her focus is now firmly on improving her ships towards the new efficiency standards.
She called the Energy Efficiency Existing Ship Index "a wonderful start" to the technical solutions that existing ships need to avoid upsetting global trade.
"We have 62,000 oceangoing vessels — these can't disappear overnight," she said.
Another reason she hesitates to invest in ships is that she is keeping her powder dry for her group's two yards, Desan Shipyard and KPT Shipyard.
"We're very happy with our shipyards," said Kaptanoglu, who describes Turkey's yards as "Europe's last ship repair and shipbuilding frontier".
Desan specialises in ship repair with two floating docks, while KPT is active in shipbuilding.
"Our core business is ship repair. This is what we're good at and we will never do anything to jeopardise this," she said.