When veteran bankers Jens Dose and Christian Speer joined MM Warburg & Co, its shipping desk was a little understated.
"It was a bit like sleeping beauty," said Dose, head of international shipping of the Hamburg-based bank.
"They had been doing some business mainly in the domestic market, but there was no international business at all."
The duo, who today jointly run the shipping desk, had taken it upon themselves to reinvent the bank's approach to shipping on joining in July 2016.
They felt their combined 35 years of experience in ship finance gleaned from senior roles with rival bank Berenberg had given them a head start.
The duo already had contacts in many global markets and saw the potential for growth beyond Germany.
That meant scouting out business in places such as Greece, Scandinavia, Cyprus, the UK and Monaco.
Dose said: "It was a thrill to set up something from scratch for an industry, which we are fully dedicated to.
"And we believed when the market was depressed that shipping has [a] fantastic future. And we see that was right."
Paying off
The shift of focus to international markets continues to provide a valuable avenue for expansion.
Growth of the bank's shipping business in the first six months of the year — measured in terms of an increase in transactions and payments, and accounts opened — has already exceeded the whole of 2020.
That comes on top of 20% growth in volumes transacted by its shipping business in 2020 compared with the previous year.
Today, the international clientele make up around three-quarters of Warburg's shipping book.
That is seen as a vindication of a policy to establish a new shipping strategy, which it embarked upon five years ago.
Warburg's co-owners Christian Olearius and Max Warburg — a direct descendant of the founding family — are understood to have had investments in shipowning companies.
But five years ago, the bank and its representatives were little seen on the global ship-finance conference circuit.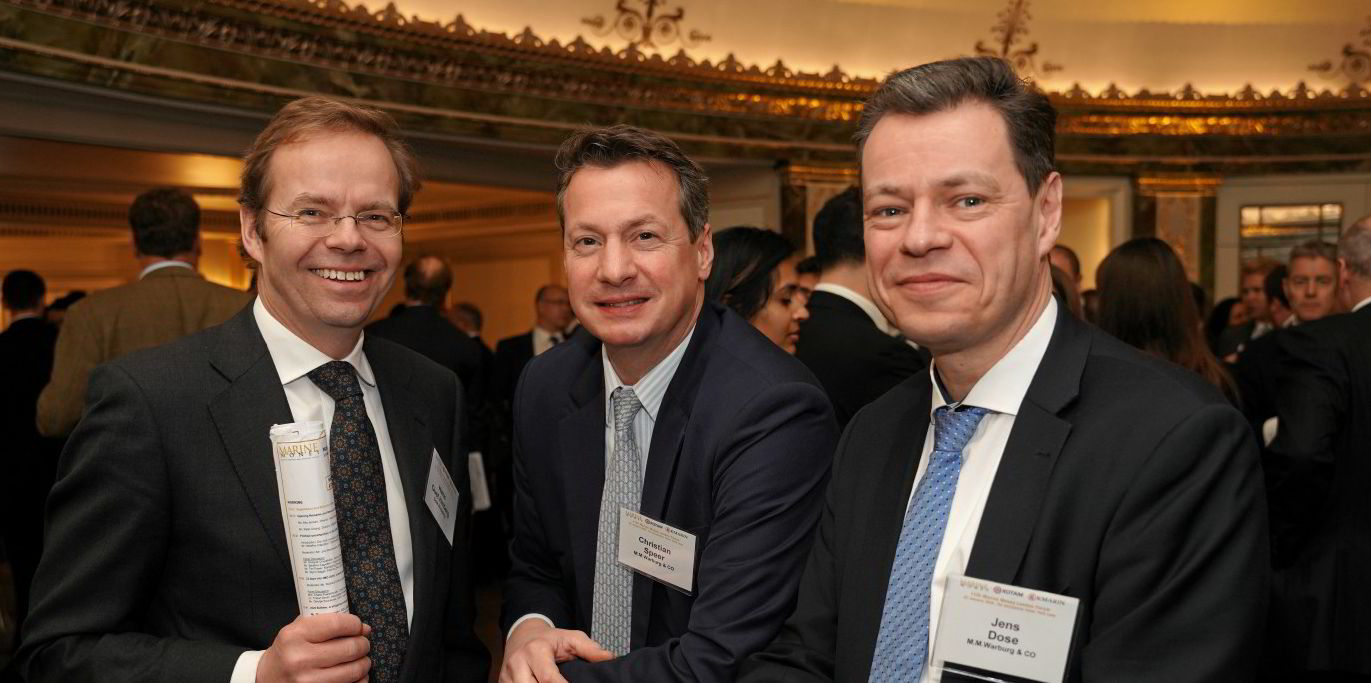 Shipping was in the doldrums, but Dose and Speer took it upon themselves to grow the desk at a critical juncture.
Ship finance was out of favour as state-owned German banks were preparing to exit shipping.
Their strategy was to combine a conservative lending policy with the business of international cash management.
The latter function has turned into a core business and generates significant commissions.
It has become increasingly important at a time when the recovery of shipping markets has led to high charter costs.
"When you have charter rates of $20,000, $30,000 or $40,000 and you cannot prove that you have effected the payment, your vessel may not be released in the ports and you're losing money," Speer said. "We provide that information after 20 minutes."
Lending recovery
Lending has also picked up due to the huge demand to invest in shipping again.
Most recent loans were done towards the end of 2020 and early this year when asset values were lower.
A conservative approach has meant a focus on a maximum 50% lending on loan-to-value for marketable secondhand ships.
The bank has also homed in on more liquid markets such as the dry, container or smaller tanker sectors.
Newbuilding finance plays a smaller role, but is not completely ignored.
Dose and Speer said their conservative approach means the shipping desk at Warburg has never lost a single dollar or restructured a loan.
That has attracted institutional partners from the ultra-cautious German pension funds, but the bankers are keen to attract other co-investors.
The bank does not finance vessels over 20 years old, but Dose said it is "unable to ignore" strong demand for transport using vessels of five, 10, or 15 years old.
One possible challenge for the bank going forward is the diminishing number of owners in the German market.
But Warburg said it has maintained contact with those German investors that have skin in the game, are patient and prepared to play with their own money.
First-quarter ship sales by Warburg enabled the German bank to cut its loan loss provisions by 70%.
Its parent company — the Warburg Group — has assets under management and administration of €76.2bn ($90bn) in 2020, up from €69.8bn in the previous year.