Fearnley Securities analyst Erik Hovi is moving over to Nordea to relaunch the Nordic lender's shipping equity research as part of a wider maritime push.
The Oslo-based former Clarksons Securities man has been headhunted by the Oslo-listed bank and begins in the new role next week.
Nordea has not had a dedicated shipping analyst for a couple of years, although there is coverage of AP Moller-Maersk in Denmark from a more industrial angle.
Hovi was approached by Nordea to build shipping equity research back up again after the lender scaled back in the offshore slump.
"I'm super-excited," he told TradeWinds. "It's going to be Oslo-listed names at first and scaling from there, as they have a more Nordic-oriented client base.
"It is a very interesting opportunity as it is a system-wide effort to increase shipping exposure, both growing the loan book and equity capital markets."
The analyst has been with Fearnley Securities since August 2021 after a brief stint as a shipping economist at Oslo shipping research company ViaMar.
He was at Clarksons Securities for more than seven years before that.
When asked why he remains in the sector, Hovi replied: "You are always going to need shipping, it's the most cost-efficient form of transport and is an important element in the green transition.
"With renewed investor and government attention over the pandemic, analysis is more important and interesting than ever, in my view."
Fearnley Securities coverage is in good hands
Fearnley Securities' shipping equity department will now be led by Oystein Vaagen and Ulrik Mannhart.
Hovi pointed out that relations remain "very good" with Fearnley Securities, as he worked through his notice period, making sure the transition went smoothly.
He said the investment bank has a lot of shipping experience as part of the world's second-largest shipbroking house, Fearnleys.
He called Vaagen and Mannhart "terrific" analysts who will continue to deliver top-notch shipping coverage.
Nordea is already one of the biggest global lenders to shipping.
Thor-Erik Bech, managing director and head of international shipping and offshore at the bank, told TradeWinds: "We have a growth strategy within shipping.
"2022 has been an active year and we are looking for further growth in lending towards the shipping industry in the years to come. We are investing across our shipping franchise and getting Erik on board is an integrated part of this."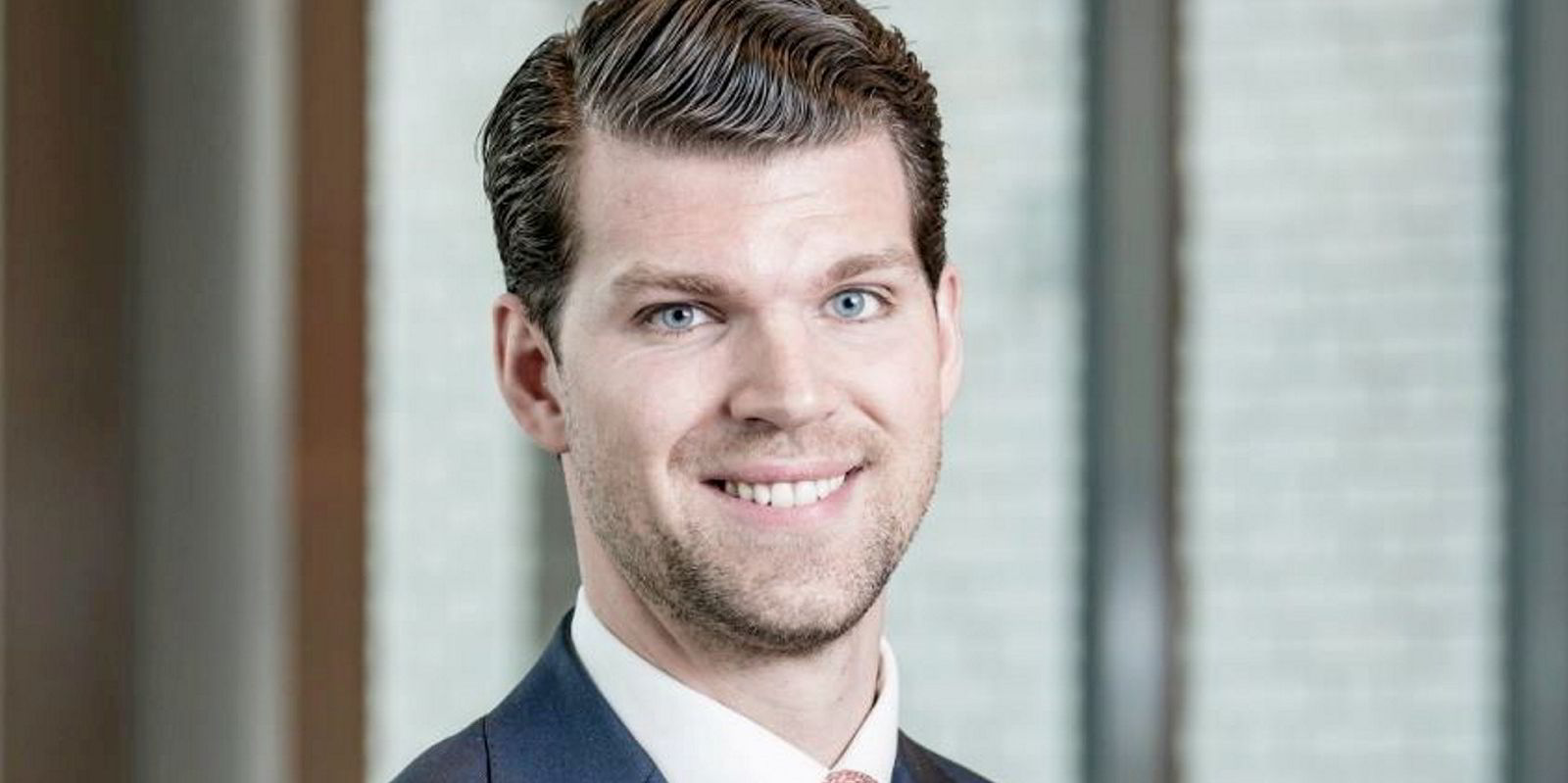 A year of investment
Jorgen Bruaset, head of equity research for Nordea in Norway, said: "We have spent the previous 12 months investing selectively in our equity product, both on sales and research across sectors — and we are thrilled to have found the right profile to spearhead our shipping coverage as the final piece of the puzzle.
"Erik is both highly competent and energetic, and brings valuable sector experience from boutique brokerages that we will leverage in our broader platform."
In May, Fearnley Securities head of shipping equity research, Peder Nicolai Jarlsby, left to become chief executive and investment director at Glastad family shipping company Mosvolds Rederi in Oslo.
The investment bank lost previous head of research Espen Landmark Fjermestad to Oystein Stray Spetalen's investment company, SD Standard Drilling, in 2021. That company has now been renamed SD ETC.
Fjermestad became head of investment at the Oslo-listed operation.