Are changes afoot at the American Club now that Dorothea Ioannou has taken the reins as chief executive of the insurance mutual's management company?
While she makes history as the first woman to lead a protection and indemnity club, she pointed out that her ascension on 1 August was part of a succession plan that was years in the making.
After becoming global head of business development at the American Club in 2015, she comes in with a strategy that she has had a hand in making for years.
"So the existing action plan and the existing business development and strategies that are in place, I was part of that," she told TradeWinds.
Ioannou laid out her priorities in an interview days after taking the helm from Joe Hughes as chief executive of Shipowners' Claims Bureau — the private company that manages the club.
A key focus for the chief executive is investing in and focusing on people, continuing what she described as a major shift that has taken place at the club in recent years.
"And it's not only about training people," she said. "Our strategy is about understanding our people."
Ioannou said the company focuses on what people on the team need and what makes them feel vested in the organisation — an effort she wants to extend throughout the American Club.
She pointed to her own experience rising through the ranks as the mother of a daughter who was five years old at the time she joined the insurer in 2005. When she was appointed to the executive committee, the job required more frequent travel, but the team adjusted its schedule to fit her needs as a single parent.
"They would say, 'Dorothea, please let us know what works for you, and what do you need to get there?'," she recalled. "I was so impressed by that that I made sure I followed suit."
Asked what he would like to see his successor accomplish, Hughes said there is a people-orientated culture of inclusiveness and attentiveness that has long been at the heart of the American Club and Shipowners' Claims Bureau's Eagle Ocean Marine fixed-premium business.
"I'm a great believer in the old management adage that ... culture eats strategy for breakfast," said Hughes, who remains chairman.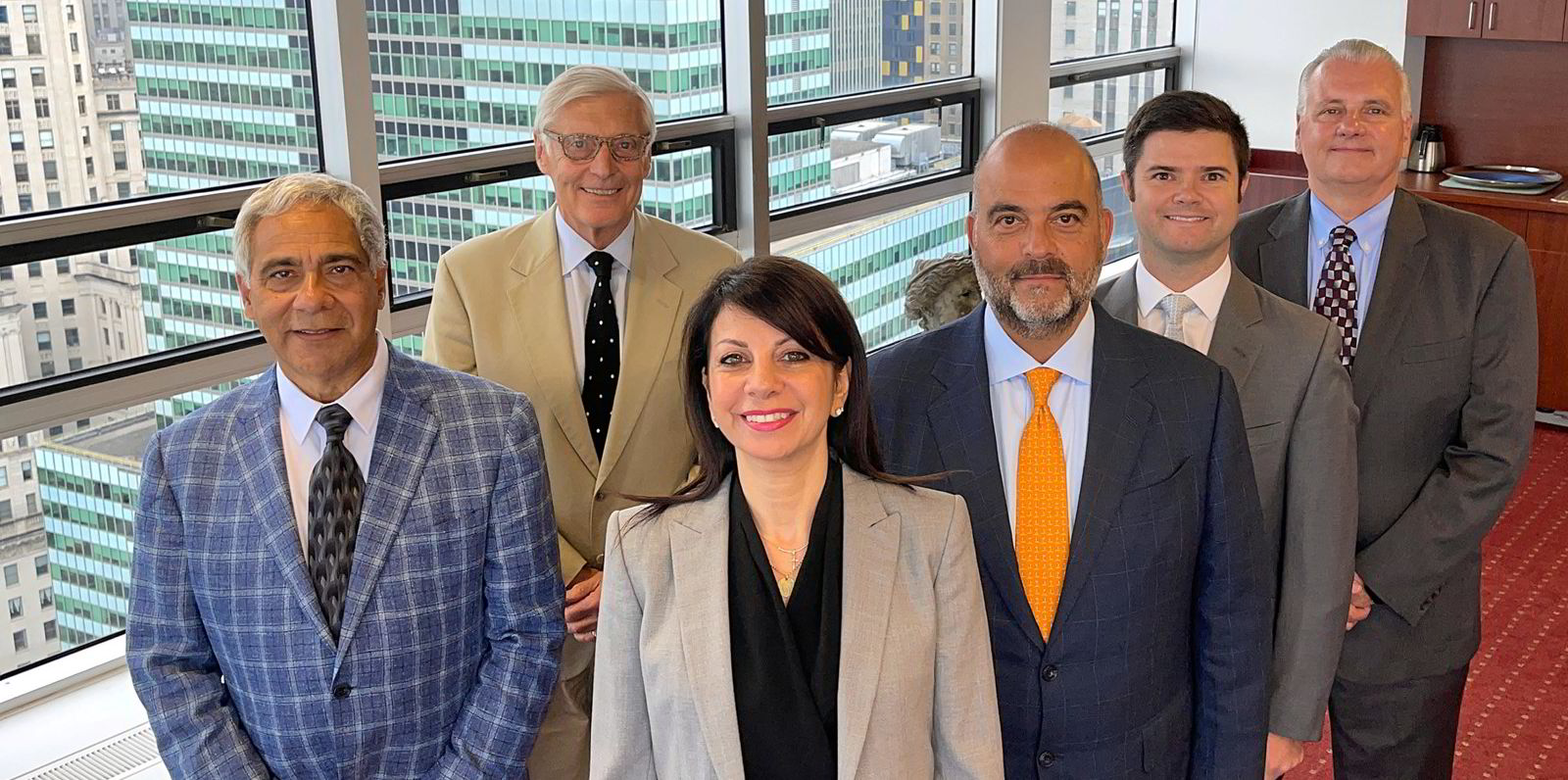 Ioannou also pointed to the need to continue efforts to strengthen operational efficiencies, including digitalisation. Covid-19 put that effort into high gear, and she estimated that the Shipowners' Claims Bureau went from being 50% paperless before the pandemic to 85% today.
But moving paper processes to digital practices is not enough. Older digital processes also need to be updated.
Changes at the Shipowners' Claims Bureau
Joe Hughes has stepped down as chief executive but will remain chairman of the Shipowners' Claims Bureau — the company that manages the P&I mutual.
Dorothea Ioannou has moved up from deputy chief operating officer to chief executive.
Vince Solarino has become president after stepping up from his role as chief operating officer.
Dan Tadros has moved into the chief operating officer chair, from his prior role as chief legal and compliance officer.
"We collect a lot of data," she said. "We need to make sure that we have easy access to the data and we have access to the data in a form that helps us make decisions, so enhancing those tools and those resources has always been and will continue to be high on the agenda."
Also important is tackling the environment of rising claims in the marine insurance sector, including those from the International Group of P&I Clubs' pool — a situation that led the American Club to unveil a 12.5% general increase in premiums in November.
Ioannou said the American Club has embarked on a specialised actuarial analysis — a deep dive covering the past six years of claims.
The insurer is doing that "so that we can make sure that the strategy going forward in terms of premium pricing, and even terms of entry, loss prevention and claims management, is in sync with what is happening in the world because, obviously, the greatest challenge for us is underwriting correctly, making sure that we have the right premium for the risk".
The club is also carrying out a deep analysis of what is known as social inflation — the rising costs of insurance claims as a result of growing awards in litigation.
Meanwhile, the American Club's loss-prevention team is examining how the P&I club can support shipping's energy transition as it looks to new fuels and technology.
"Nobody would be able to make those changes or even invest in any innovation unless there was a safety net," she said. "We're the safety net. Our loss-prevention department is very closely watching what types of new risks are going to be developing out of this."