The European Union has proposed new measures to crack down on sanctions evaders to try limit Russian trade profits from funding the war in Ukraine.
EU Commission President Ursula von der Leyen said the proposals would have a "major deterring effect" as she laid out plans for the eighth package of sanctions against Russia. The measures include preparing the legal groundwork for an oil price cap.
The EU will introduce a seaborne Russian crude oil import ban from 5 December and for oil products two months later under existing agreed plans.
Von der Leyen and EU foreign policy chief Josep Borrell announced further plans on Wednesday in response to the mobilisation of Russian troops, "sham" referendums in occupied parts of Ukraine and Vladimir Putin's threats to use nuclear weapons.
"We are stepping up our efforts to crack down on circumvention of sanctions," she told reporters. "So, for example, if they buy goods in the European Union, bring them to third countries and then to Russia, this would be a circumvention of our sanctions, and those individuals could be listed.
"I think this will have a major deterring effect."
Experts said the announcement raised the prospect of secondary sanctions on businesses not initially targeted by the Russian regime but connected through association and business links.
Ian Bolton, the CEO of Sanctions SOS and former UK government expert, suggested that the statement was intended as a shot across the bows of shipowners currently involved in Russian trades.
Brokers have reported a brisk trade in sales of older tankers as owners outside of the EU seek to take advantage of premium rates for shipping Russian oil after 5 December.
Russia's hunt for new buyers for its crude and products is expected to lead to longer voyages. The risk of economic reprisals has further pushed up tonne mileage for owners prepared to take the risk of moving Russian oil.
EU officials declined to give further detail on the planned crackdown, saying the proposals first needed to be approved unanimously by the 27 member states.
On Thursday, maritime heavyweight Greece urged policymakers to avoid putting undue strain on shipping in relation to the price cap that has been championed by the US government.
"The design of the scheme and also its ... implementation must take into account the particularities of how shipping operates," Greek shipping minister Yiannis Plakiotakis told a Capital Link conference in Athens.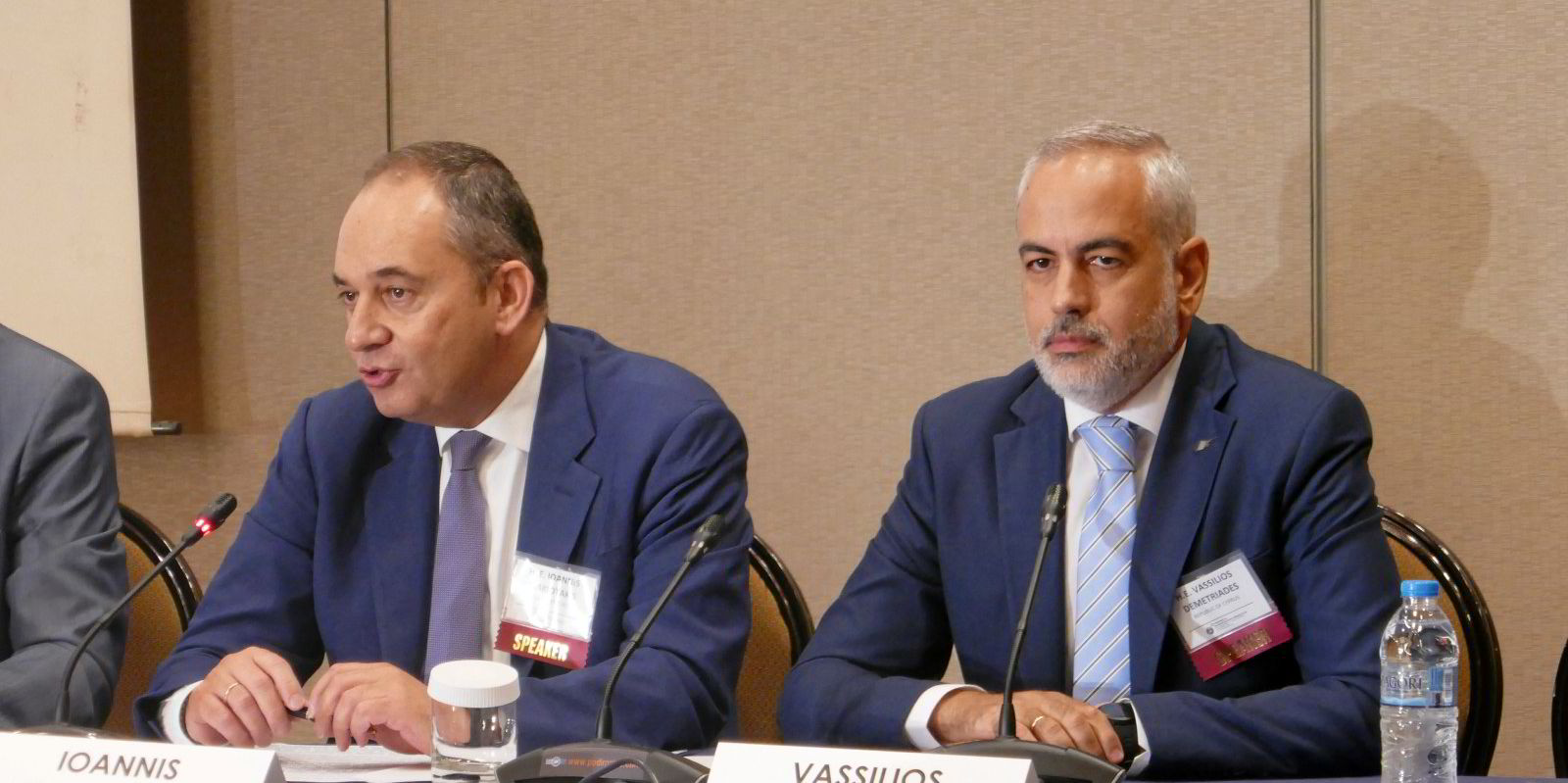 The price cap plan is designed to ensure that Russian oil can continue to be exported to countries outside of the EU but only below an agreed price to limit profits. Critics say the scheme is too complex to be workable and key importers — Turkey, China and India — have not agreed to the plan.
The latest concerns expressed by Greece highlight difficulties faced by the EU to push through the new package. The package is limited in its ambition and focuses on new sanctions against individuals and export bans on some technology and chemical products to Russia.
But previous packages have faced opposition, particularly from Hungary. Key players in Italy's new right-wing government have expressed scepticism about the effectiveness of sanctions. Greece and Cyprus have also pushed back against efforts to tie shipping to the regime.
"It's really difficult to imagine Greek-owned tankers being designated by the EU," said Bolton. "But if they're serious about tackling evasion that's where they have to start."