There are critics who like to stereotype Greek shipowners as foot-draggers against change or overly commercial in their outlook — but others admire them, believing you can rely on Greeks to say what the rest of the industry thinks but is too scared of saying.
Few will forget Panos Laskaridis, co-owner of Lavinia Corp, being asked by a TV journalist last year whether Greek operators were attempting to delay action to tackle climate change.
"Do you know of any industry that likes to speed up and promote new regulations?" he asked.
Out of context
Laskaridis, who also let fly at the International Maritime Organization, left the Union of Greek Shipowners soon after but argued later that his comments had been taken out of context.
The latest example of what might be deemed "openness" was last week when George Margaronis, chief executive of Latsco Shipping, spelt out what many in shipping feel is a home truth on the hot topic of embargoes against Russian sanctions over Ukraine.
"Sanctions are just not working. It is too easy to circumvent these sanctions," he told the 96th convention of the Propeller Club meeting in Piraeus.
As to the forthcoming price cap on Russian crude, Margaronis said: "People will give you fake attestations. This idea of a cap will not work out — I wonder if politicians ever consult with people who are in the business before they take such measures."
It's not an isolated view and Daniel Tadros, chief operating officer at protection and indemnity mutual American Club, was happy to pitch in: "Nobody knows how to enforce it [the price cap] and who is going to police it."
George Tsunis, US ambassador to Greece, tried to quell the fire, saying the shipping community must have "a little courage please ... we must continue to stick together as an international community and to say to Mr Putin 'this is not acceptable, this will not stand'."
The apparent needs of geopolitics and the world of business are often in conflict of course over a range of issues. But the "leakage" of tonnage around sanctions can be seen all around, not least in reports from London-based shipbroker Braemar that large swathes of the "dark fleet" that had been carrying sanction-busting cargoes for Iran and Venezuela have now switched to moving Russian oil or fuel.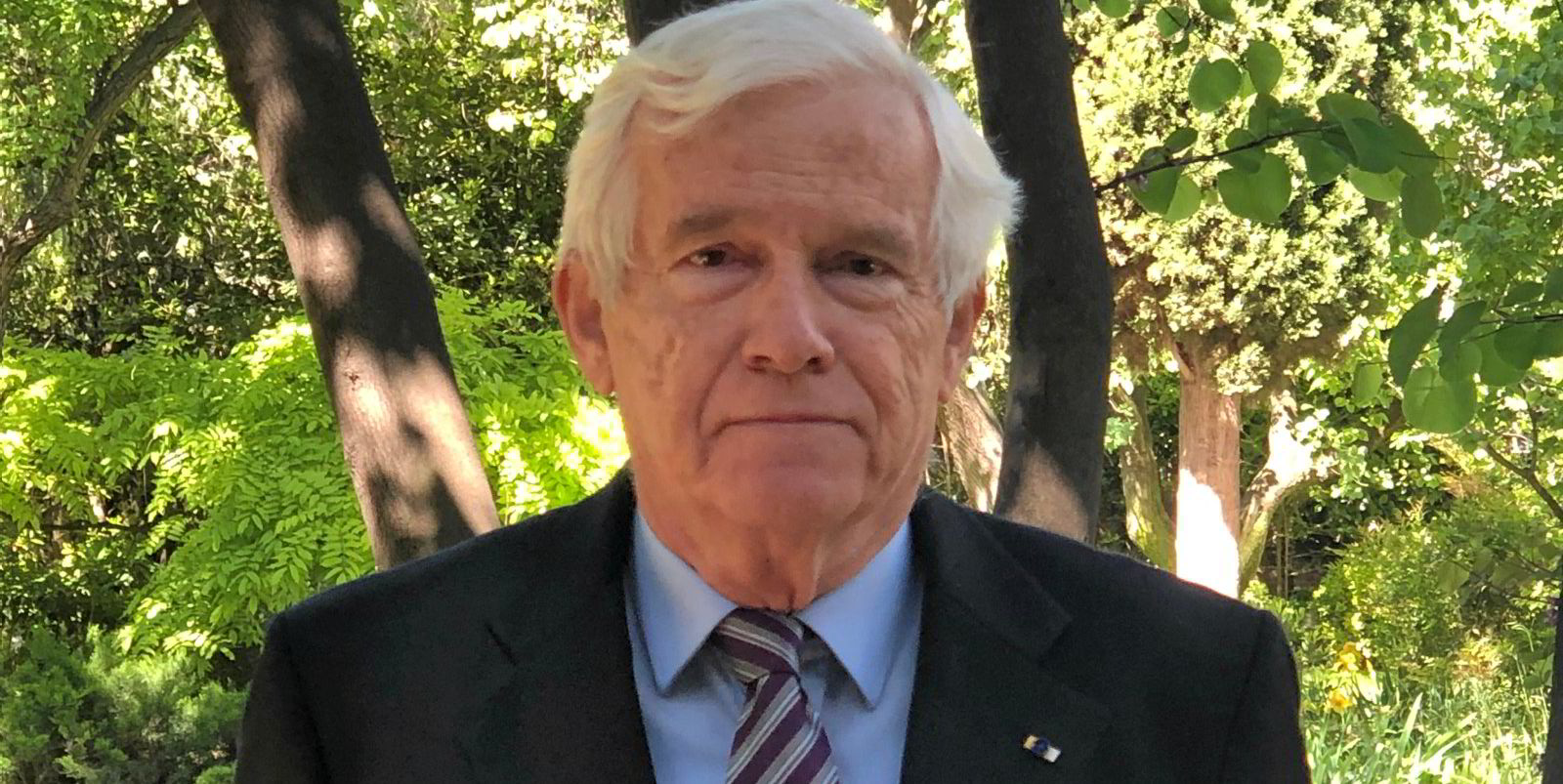 Braemar believes that up to 33 tankers have loaded Kremlin crude in the last five months — many to China — although only two of them were VLCCs.
"More switches are likely to happen because Russian grades are better quality versus many Iranian grades," it said.
The boom in alternative tonnage is also blamed for a massive escalation in the price of ageing secondhand tankers, which are being snapped up by shipowners apparently looking to build new fleets specifically to transport Russian oil to China, India and other markets willing to receive it.
London-based Gibson Shipbrokers recently reported that 15-year-old suezmax vessels are selling for nearly 60% more now than at the start of the year.
There are also concerns about what will happen around the piloting of vessels in the Baltic when tougher European Union sanctions on Russia kick in on 5 December. In theory, Russian-loaded vessels will not be able to use Denmark's EU pilots in the narrow and potentially dangerous Danish straits as recommended by the IMO for safety reasons.
Dark fleet vessels
The chances are these waterways will be used by more of the dark fleet vessels: older ships and ones that are reported to be increasingly switching off their AIS transponders, which give their identities and location to other vessels and coastal authorities — also for safety reasons.
It is not just Greek shipowners, of course, who occasionally fire off a few loose salvoes. The Norwegians are generally stereotyped as polite and mild-mannered but Tor Olav Troim is one shipping executive who is increasingly prepared to let rip, describing himself at a recent financial conference in Oslo as a pro-oil "hydrocarbonist".
He said: "I am tired as sh*t of ESG [environmental, social and corporate governance] policy, which is in part is to blame for today's energy crisis."
This triggered an angry response from at least one former head of the Norwegian Shipowners' Association but probably again representing what at least some in the room also believed but would not think of saying.
Take your pick: destructive dinosaurs bringing the industry into disrepute or vital truth-tellers and safety valves for an industry under constant pressure and underrepresented in domestic political debates?