This week, the resurgence of Covid-19 in China and Russia's aggression in Ukraine continue to dominate events with Beijing's pandemic restrictions sending a chill through container ship markets while geopolitical shifts and Russia sanctions continued to redraw markets.
Elsewhere, the Evergreen Marine-owned, 12,118-teu container ship Ever Forward (built 2020) was finally refloated after five weeks aground off Baltimore, the dash for containership and car carrier newbuildings continued unabated, while Atlantic MR tanker rates took a tumble, and readers were treated to the fantastical tale of a stolen tanker that somehow ended up on a scrapping beach.
All eyes now turn to the cause and potential compensation costs linked to the Ever Forward grounding. According to a spokesman for incident commander Witt O'Brien's, the vessel "left the channel" and veered into shallower water. Whether this was human or mechanical error has yet to be seen, but talks over claims for compensation look set to start with a call from the US state of Maryland for a $100m fund to cover damage to the local environment and oyster farms.
Mediterranean Shipping Co was reported to have splashed out more than $2.4bn on compact neo-panamax vessels this week – ordering six dual-fuel 7,900-teu ships at Hyundai Heavy Industries and 14 dual-fuel, 8,000-teu boxships at China's New Times Shipbuilding, all of which will be able to run on LNG or conventional fuels. The ship size range has been dubbed the future workhorse of the box game as it is flexible enough to trade from Far East Asia to the Middle East, as well as on north-south trades.
Ray Car Carriers emerged as the buyer of a pair of pure car/truck carriers for a record-breaking newbuilding price at Hyundai Samho Heavy Industries. Shipbuilding sources said the Israeli outfit had inked a deal with the Mokpo-based shipyard for two 7,500-ceu vessels worth $238m, or $119m apiece. Demand for car carrier newbuildings is surging, with Clarksons Platou Securities saying that between 100 and 200 new car carriers are needed from 2024 up to 2030 to meet demand growth and compensate for attrition due to age and new regulations.
Pakistan authorities are now investigating claims that a chemical tanker was stolen in Iraq and ended up under a false name on a scrapping beach. Dubai-based tanker owner Folk Shipping and mortgage holder Arab Bank have taken legal action over the alleged piracy of a chemical tanker by a caretaker in Iraq. Theirs is a cautionary tale. Abdulla Obaid, the proprietor of currently shipless Folk Shipping, told TradeWinds he understood that the ship was undergoing a main engine repair until he learned on the vessel was on a beach in Pakistan and set for breaking.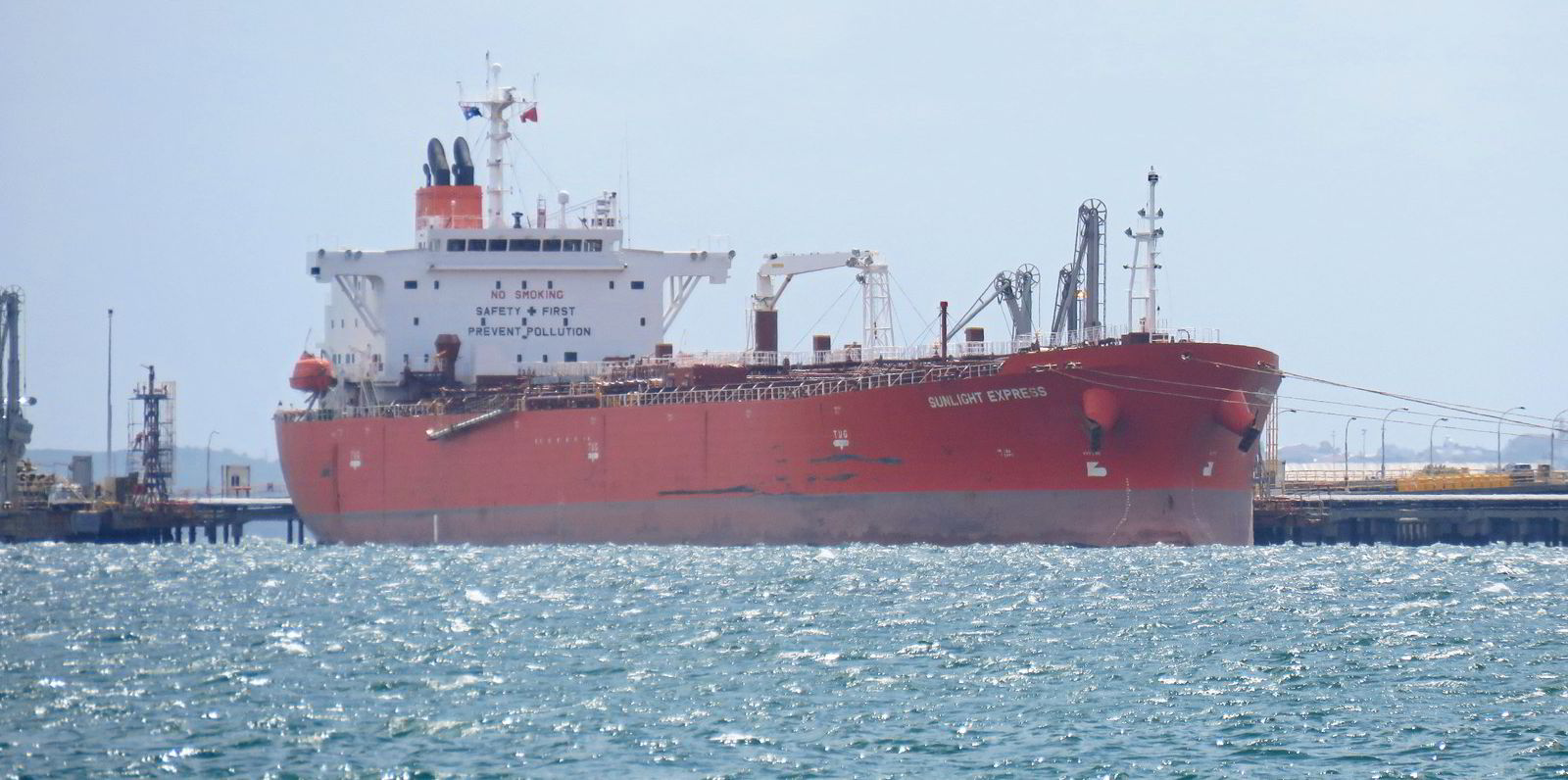 In spot markets, vessel earnings for many classes had a volatile week. Spot earnings for MR product tankers in the Atlantic plummeted an eye-watering 24.7% in a single day on Wednesday. The drop extends a downward spiral experienced in the benchmark trade since Atlantic time-charter equivalent earnings peaked at nearly $63,800 per day on 11 April. And according to UK tanker broker Howe Robinson, the pressure is unlikely to ease any time soon. However, MRs' larger cousins, particularly LR1 product tankers, made gains in a "buoyant market" in the Pacific trades and here Howe tips rates for larger vessels could strengthen further.
Meanwhile, in the biggest story of the week, China's ongoing Covid-19 outbreak sent a chill through container markets with freight and charter rates cooling as exports from Shanghai plummeted. Liner operators are looking at diverting vessels away from the port due to congestion and other problems caused by the lockdown, with one operator describing the situation as "stressed". And the fallout from Russia's invasion of Ukraine continues to reshape markets as the war-torn country seeks to find ways to export its grain stocks before this year's harvest later in the year.