When I recently interviewed NorthStandard external affairs head Mike Salthouse for TradeWinds Green Seas podcast, he described a shipping world in which a "parallel market" is carrying the energy exports of Russia to the countries that are willing to buy its oil.
This market is not new — it has long been employed to carry volumes of sanctions targets Venezuela and Iran, after all — but it has expanded significantly in the wake of the sanctions that followed Russia's invasion of Ukraine.
The worry about the parallel fleet — Salthouse eschews terms like "dark" fleet or "shadow fleet" — is that it exists in a realm of lower safety standards where the focus is to keep oil flowing and stay beyond the reach of Western sanctions.
That has led to widely reported concerns about oil spills.
But it also has ramifications for the discussion at the top of the shipping agenda today: decarbonisation.
"That parallel fleet is putting itself beyond the reach of Western sanctions, and it probably doesn't care too much about the amount of noxious substances it is putting into the atmosphere," Salthouse told me.
Russia's invasion of Ukraine and the sanctions that followed have come at a time when leading shipowner groups, environmental groups and even major charterers agree that what is needed to confront the industry's greenhouse gas footprint is a global carbon levy and more ambitious targets at the International Maritime Organization, among other measures.
But the geopolitical divide increasingly cleaving the shipping world in two bears some resemblance to the split over greenhouse gas reductions at the IMO, and the next few months of decarbonisation talks at the United Nations' shipping regulator will test whether consensus can be achieved.
July crunch time
A July meeting of the IMO's Marine Environment Protection Committee could lead to a historic agreement that sets a zero or net zero target for 2050, but the devil will be in the detail as the wording of the new goal will set the tone for the discussions that will continue on a basket of midterm measures that are expected to include a price on carbon.
Several countries in the developing world have been hesitant to support tough decarbonisation targets and taxing greenhouse gas emissions because of the impact it could have on their economies. Their concerns are understandable, given their economies' reliance on exports.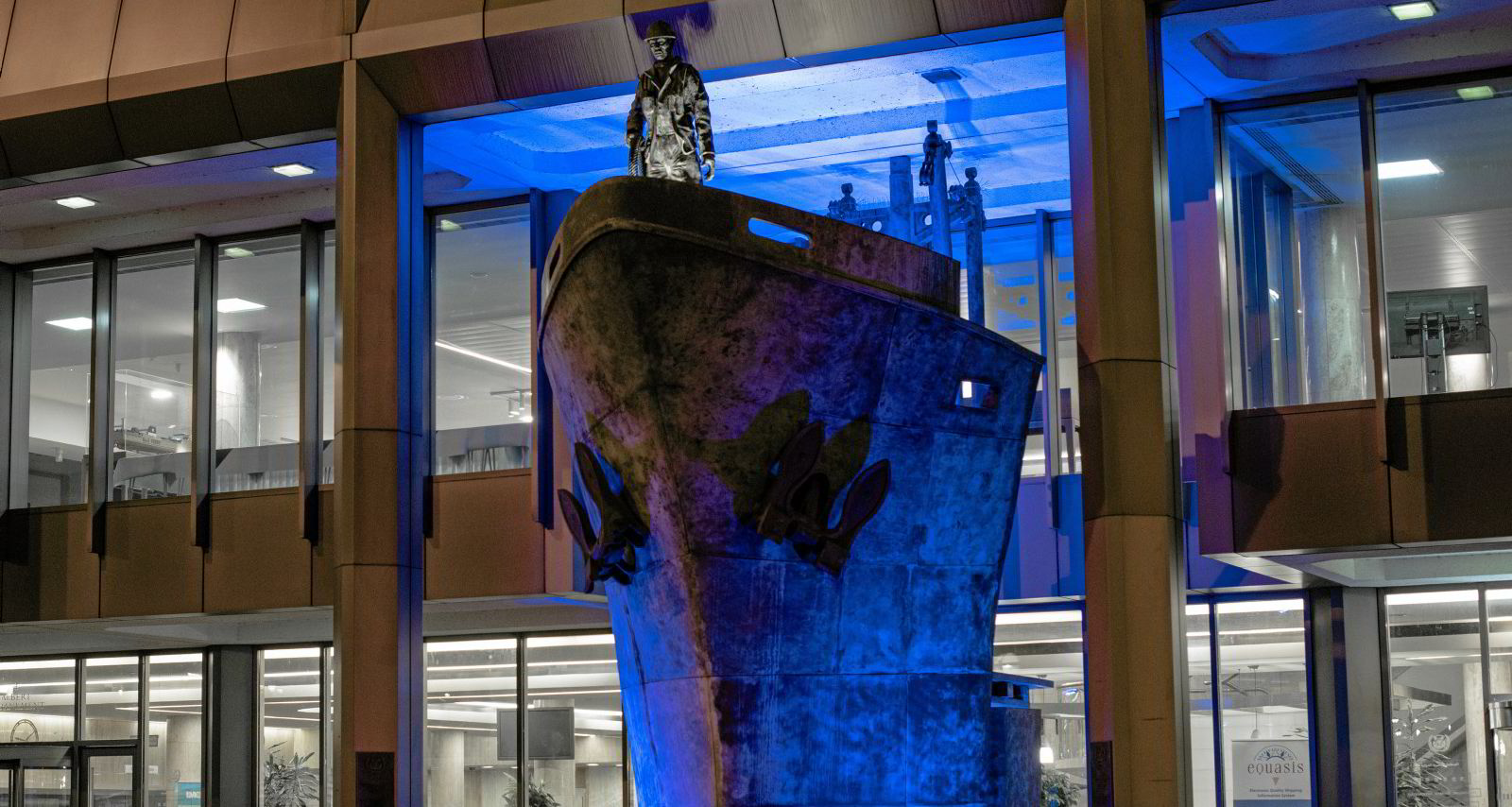 But, in some ways, the coalition of the hesitant bears a resemblance to the group of countries at play in the "parallel" shipping market carrying Moscow's crude and oil products — with Russia, China and India among the nations that are cautious about ambitious measures at the IMO.
Now that the European Union has resolved to fold shipping into its emissions trading scheme, the risk of inaction by the IMO is that it could open piecemeal decarbonisation, creating additional incentives for older, less-efficient vessels to live a prosperous life in trades with lower greenhouse gas standards, continuing a trend that we have seen proliferate in the tanker trades in current sanctions environment.
Opportunities
As the Green Seas newsletter reported last week, both trading giant Trafigura and the International Chamber of Shipping have highlighted the opportunity that green fuel production, stimulated by a carbon levy, could represent for developing nations.
Hopefully, more IMO delegations will see that opportunity as the debate continues in London in the months ahead, because the IMO's consensus-driven approach will require countries that struggle to agree on anything to come together (though, technically, the IMO can put the matter to a majority vote).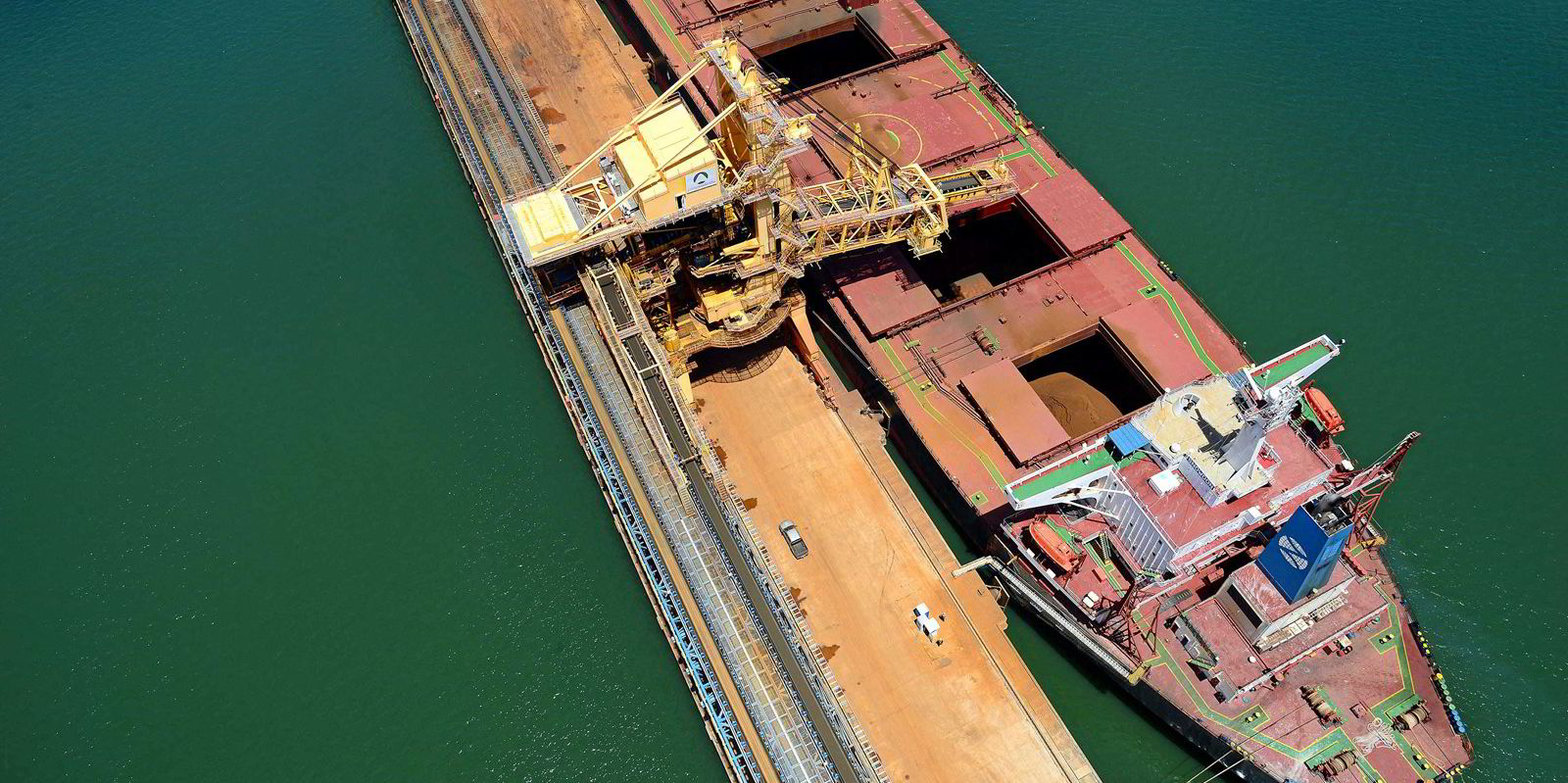 And yet, there is scope for nations on different sides of the geopolitical agreement to find agreement.
China's delegation recently submitted a proposal to the IMO that requires ships with emissions above an established benchmark to buy carbon credits either on the market or from a sustainable shipping fund, and ships that outperform would be rewarded.
Fund and reward
The proposal builds on an International Maritime Sustainability Funding and Reward mechanism that the country proposed alongside Argentina, Brazil, South Africa and the United Arab Emirates.
Other IMO delegations have different proposals, but the proposals show the scope for convergence of divergent views, including acceptance of the need to put a price on carbon and a growing recognition of the need to ensure developing nations are not left behind in a capital-intensive energy transition.
A challenging geopolitical backdrop will not make it easy, but a historic IMO greenhouse agreement in July that straddles the rift and charts a course for a global price on carbon would be welcome news.
Subscribe to Green Seas
TradeWinds' weekly newsletter on sustainability and the business of the ocean digs into environmental issues every week in the maritime industries. Get it in your inbox by subscribing.
_________
Podcast: Container shipping follows the leaders on a variety of alternative fuel pathways
Major container liner operators are charting a variety of pathways to adopting alternative fuels.
In last week's Green Seas podcast, TradeWinds' container shipping correspondent Ian Lewis explains how LNG and methanol have each had a liner giant that served as a leader before others followed.
In the case of LNG, France's CMA CGM forged a path, and now a TradeWinds count of Clarksons data shows there are 195 LNG-fuelled container ships on the orderbook.
After AP-Moller Maersk took the baton for methanol, there are now 76 methanol-fuelled boxships on order. That includes orders by CMA CGM, as all but one newbuilding order this year has focused on methanol fuelling despite supply concerns.
_________
Ammonia could be 'dominant' fuel for liner sector, Lloyd's Register CEO says
Ammonia could be the dominant fuel for the container liner sector if proven safe, Lloyd's Register chief executive Nick Brown told the podcast.
Brown, whose classification society is working on several collaborations aiming to bring ammonia to shipping, said container shipping could be a rapid adopter, which he said has sufficient energy density to be viable as a long-haul shipping fuel and has no carbon in its molecule, NH3.
But he said it is too early in the process to ensure safety risks are overcome to make a conclusion that ammonia will catch on in the sector.
_________
Namibia agrees deal to progress $10bn green hydrogen project
Hydrogen Insight reports that Namibia's government has formally signed an agreement with independent producer Hyphen Hydrogen Energy to develop a $10bn green hydrogen and ammonia complex in the country.
The southwest African nation, which has a GDP of around $12bn, originally appointed Hyphen as its preferred partner for the project in November 2021 and has already allocated the developer two parcels of land in its Tsau Khaeb national park.
Hyphen — which is based in the Namibian capital Windhoek but is a joint venture between German renewables developer Enertrag and international investment firm Nicholas Holdings — initially announced it would start producing green hydrogen by 2026.