Continuing congestion at the world's major ports and supply chains makes it less likely that the maritime industry can move ahead with projects to promote just-in-time arrival as a carbon-cutting measure.
In normal times, just-in-time arrival can be used to plan voyages and optimise speed to coordinate vessel arrival with berth availability. It is seen as key to helping operators and port authorities reduce carbon emissions generated during the voyage and while ships wait for a berth.
The congestion that has gripped the global supply chain since the easing of the pandemic shows few signs of abating and the effects are being felt in multiple locations as the problem ripples between primary and secondary ports.
This makes detailed voyage planning — a process in which shippers and charterers may increasingly be involved — more challenging because the vessel operator cannot predict whether their predicted arrival date and time will still be relevant by the time the vessel is nearing its destination.
Having an accurate picture of a ship's voyage is essential and the start and endpoints of this process obviously happen in ports. In the current situation, a container vessel loading in China could be subject to delays that make schedule keeping almost impossible, especially where its subsequent port calls are also subject to congestion.
The signals continue to flash red. The container ship port congestion index published by broker Clarksons hit a record in July, with 37.8% of boxship fleet capacity tied up in port. Months of congestion and a strike by thousands of truckers in California have left tens of thousands of containers clogging the US west coast.
Strikes, diversions and typhoons
In Europe, ports including Hamburg, Bremerhaven and Felixstowe are suffering strikes, with thousands of containers waiting for berths to become available in Hamburg alone. Some vessels are being diverted away from these ports, further disrupting schedules and voyage planning for ship and cargo owners, and adding to congestion at ports that the ships are diverted to. In Asia, the monsoon and typhoon seasons are fast approaching and lockdowns in China continue.
A just-in-time delivery expectation means that breaks and delays in the global supply chain are detrimental to all invested parties. It is crucial to understand the situation at ports around the globe, as being able to plan a proactive response lessens the impact of a major port closure or congestion.
Subscribe to Green Seas
Get our weekly newsletter on sustainability, ESG and decarbonisation to stay on top of the developments as the shipping industry faces pressure to transform.
While the ingenuity of maritime logistics professionals may overcome even persistent logjams, the threat of higher emissions persists.
So serious is the need to reduce carbon emissions from port delays that various public and private initiatives have been founded to bring together stakeholders to develop standards and work on new technology and contractual terms to encourage its wider adoption.
Well-understood benefits
Just-in-time shipping is in theory one of the most promising solutions to improving efficiency and reducing shipping's emissions. But despite its well-understood benefits, multiple operational and contractual barriers mean it has yet to be widely adopted.
Voyage optimisation requires adapting the carriage contract to allow the ship to reduce its speed during passage to arrive when the berth is available.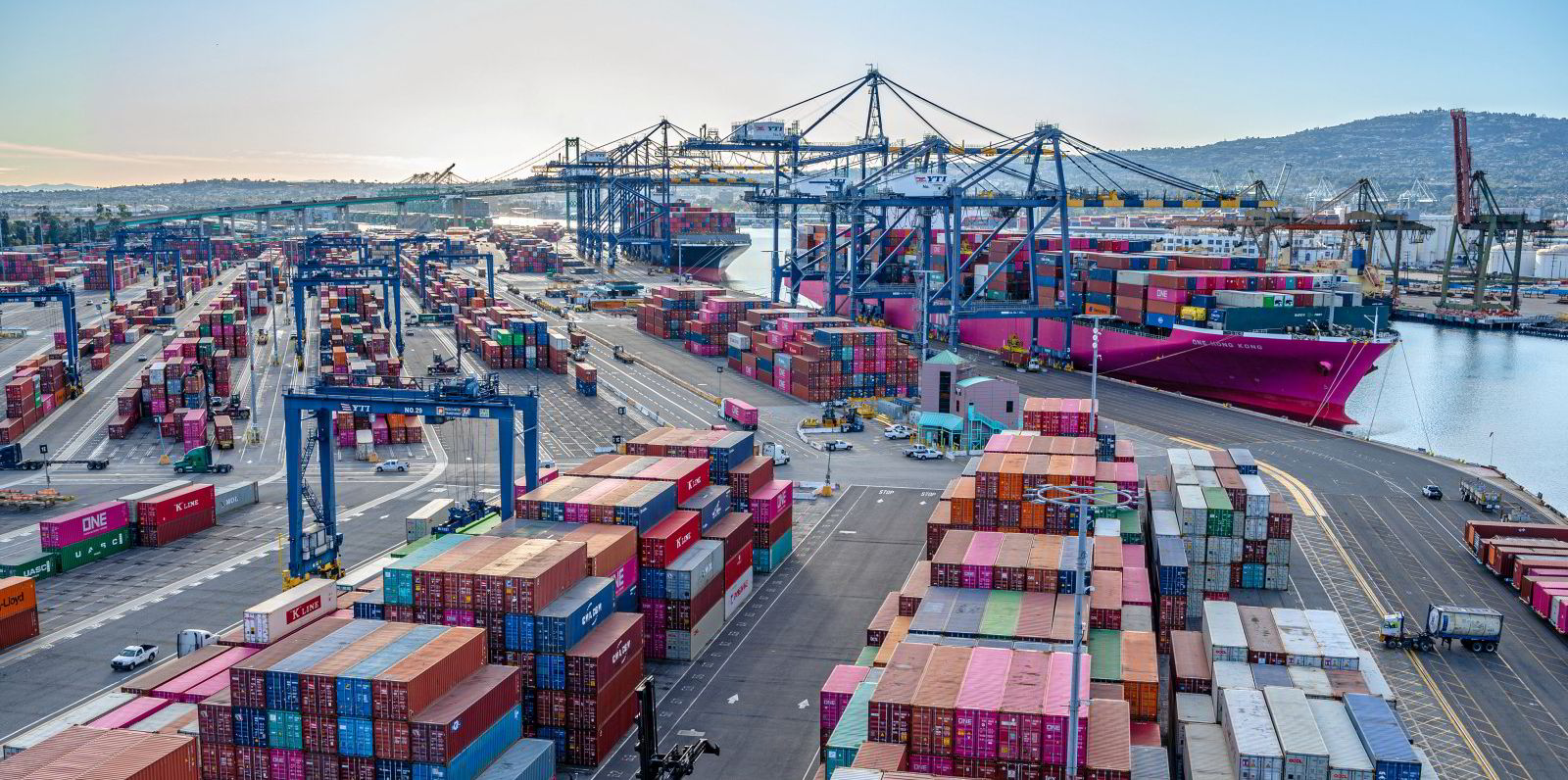 Even assuming contractual issues can be overcome, none of this is going to work when the operator and the charterer have no visibility of port congestion levels, average wait times, how the trend is moving and where backlogs are building.
Mapping the problem using AIS data can be a useful exercise in understanding waiting times and congestion. Analysing vessel tracking and port events can provide an objective measure of waiting times for port entry, turnaround times and the number of vessels waiting at each port.
There are commercial and regulatory drivers at work here. Shipowners and charterers will need this data to estimate the additional carbon generated by ships waiting at anchor or for a berth as part of their annual Carbon Intensity Indicator obligations from January 2023.
As the pressure grows to reduce maritime carbon emissions and the industry looks to create meaningful efficiencies, it cannot overlook an uncomfortable fact: without an efficient supply chain, emissions will stay in a holding pattern — or rise further.
Mark Deverill is director of data operations at Spire Maritime, a provider of
global maritime vessel tracking data and vessel characteristics

Do you have an opinion to share? Email: news@tradewindsnews.com