The world outside Norway may not have noticed, but the business community there has been treated to an entertaining week of provocation and indignation, all courtesy of bad-boy shipowner Tor Olav Troim and billionaire tax exile Kjell Inge Rokke.
At a time when shipping has become increasingly urgent about reforming itself to meet acute social and environmental challenges, some in Norway feel like pushing back, and Troim has stepped forward as the captain of the anti-ESG team.
Rokke, himself, has had nothing provocative to say about environmental, social and corporate governance —ESG — issues. But has served as an example for those who feel business owners are underappreciated and overtaxed in Norway.
Troim won a week of headlines by standing up in a crowded conference room to declare that the ESG police have gone too far and that he, as a confessing "hydrocarbonist", was not content to take it anymore.
"I am tired as shit of ESG policy, which in part is to blame for today's energy crisis," he told a financial conference sponsored by investment banker Pareto Securities, as cited by Norwegian business daily Finansavisen.
Troim's colourful expression of fatigue may have caused the reaction it did in part because it came when the Norwegian tycoon class and its bitter struggle for survival was already in the headlines.
A few days previous, Aker Group principal Rokke, a man better known for letting his actions speak for themselves, had done what rich Norwegians traditionally do to rouse the indignation of their countrymen: move abroad to avoid paying taxes.
Finansavisen estimates Rokke's wealth at some NOK 45bn ($4.4bn) and his Norwegian tax bill for 2022 at about $35m.
Not all of the headlines that followed, warning of a mass exodus of Norwegian millionaires to Lugano, have been satirical.
"We [business] owners share a frustration at the lack of recognition for the risks we take and the creation of value that we contribute," offshore shipowner Simone Mokster told TradeWinds' sister newspaper Dagens Naeringsliv.
The opinion pages have been easy for Norway's newspaper editors to fill, as politicians and businessmen line up to flagellate the rich or to shed a tear for them, mostly the former.
But Troim's stand-up act should not be taken as a serious contribution to the debate on decarbonisation.
The crowd Troim addressed in person and online included many of the people who write and read Norway's ESG reports.
By all accounts, they were astonished and delighted that Troim had given voice to their own deeply felt resentments, as a sort of overgrown Elon Musk of the North.
The crowd Troim addressed ... were astonished and delighted that Troim had given voice to their own deeply-felt resentments, as a sort of overgrown Elon Musk of the North.
Troim knew, of course, that increased investment in renewable energy is not the cause of the present energy crisis. Vladimir Putin is. But he also knew his audience would have a high tolerance for any excuses he offered.
"I am proud of being a hydrocarbonist. We deliver 84% of the energy in the world. To the rest of you, good luck with the remaining 16%," he told the Pareto crowd defiantly.
"Hydrocarbonists", Troim seemed willing to suggest, are doing their humanitarian best.
"About three billion people in the world still don't have electricity for their refrigerators. I think that is a bigger problem than CO2," Troim said.
At a time when much ESG enforcement is de facto in the nervous hands of bankers, it will be interesting to see if Troim's anti-decarbonisation tantrum gets him better interest rates.
Fortunately for the self-respect of Norwegian shipping as an industry, there are people in it who have no time for such self-serving nonsense.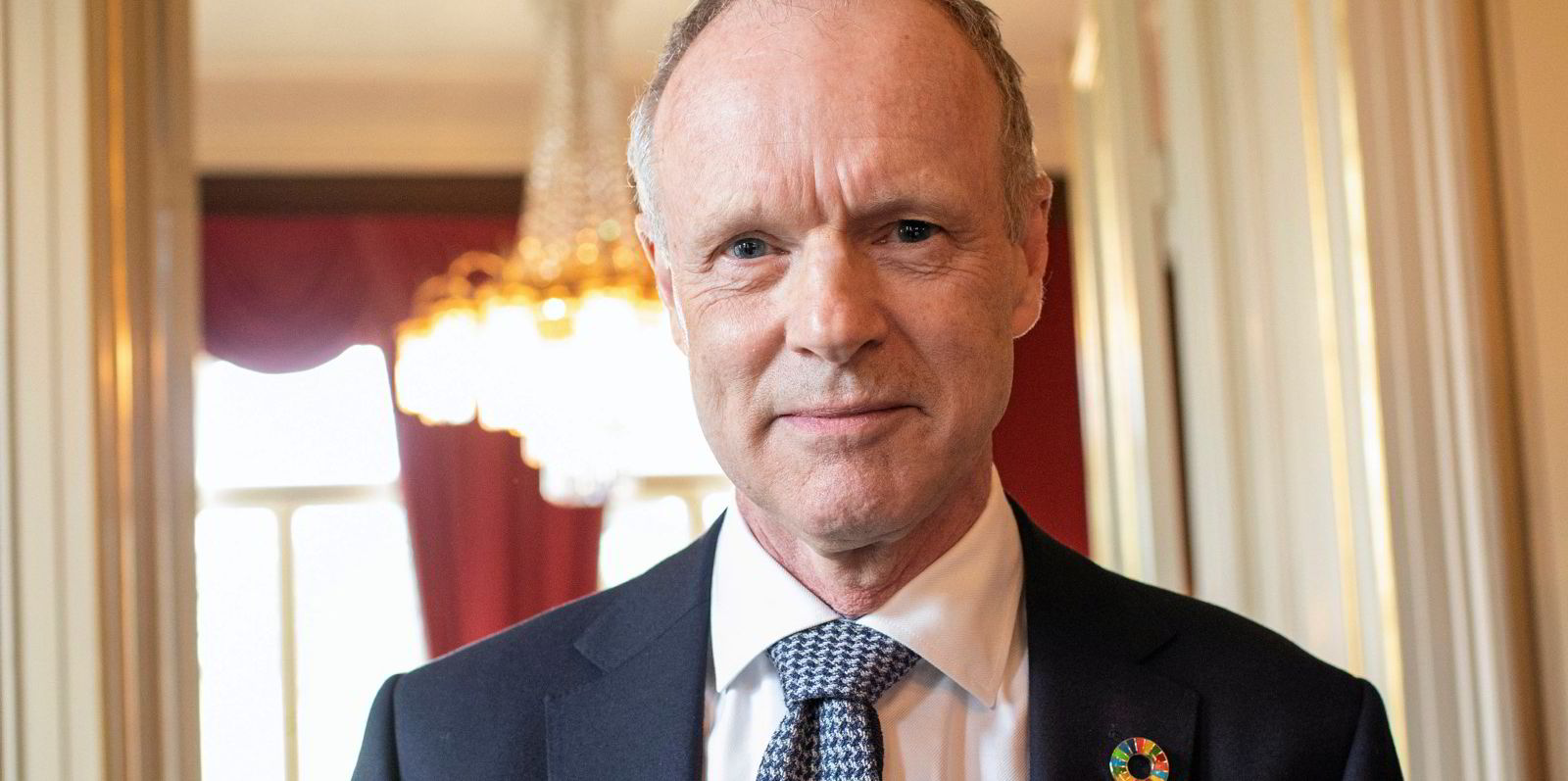 One of them who spoke out is Sturla Henriksen, a past head of the Norwegian Shipowners' Association and currently special ocean advisor at New York-based United Nations Global Compact.
"There is no doubt that we are in an energy crisis, where in this acute situation we have to replace gas that comes from Russia with increased production from other sources, but it is not ESG that has created this crisis. Russia's invasion is what created it," said Henriksen as quoted by Dagens Naeringsliv.
He called Troim's performance "not just irresponsible but bordering on indecent", and he's right.
Some defend Troim's "hydrocarbonism" as at least better than an ESG business culture of fake commitments to decarbonisation.
Exposing greenwashing is fine. But what Troim did was not that. It was a childish contrarian prank, and it doesn't deserve excusing.