It may pale into insignificance when compared with the $100bn said to be amassed by Gianluigi Aponte and family, but John Fredriksen's $20bn* is a fair stash. And the Norwegian shipowner's own soaring wealth may be relevant when it comes to what happens in the ongoing battle over the future of the Euronav tanker group.
This piece of maritime theatre took a lurch forward just before Christmas when a meeting of Fredriksen's Frontline Ltd board in Bermuda gave the green light to re-registering the tanker group to Cyprus under the Frontline plc banner.
The switch to the Mediterranean island, which does not affect the stock listings in New York and Oslo, is one precondition of Frontline's planned takeover of Euronav.
That final move is currently stymied by the Saverys family, which jointly set up Euronav and currently holds 25% of the stock. This makes it impossible for Fredriksen to fully acquire the Belgian-based business.
Since the $4.2bn all-stock offer by Frontline was announced with the backing of the existing management of Euronav in April last year, the value of Frontline's shares has risen sharply along with freight rates for VLCCs amid changing trade patterns and Russian sanctions due to the war in Ukraine.
This booming market is also the reason why the Fredriksen family fortune — *as newly estimated by Norwegian business paper Finansavisen — has also been lifted, giving him plenty of options when it comes to deciding what to do about Euronav.
Alexander Saverys continues to bombard Euronav shareholders with letters telling them to abandon the "unworkable and value destructive" share offer from Frontline.
This is despite the fact that shareholders firmly rejected Saverys' attempt in May last year to get three non-executive directors onto the Euronav board.
The Saverys' pitch is that Euronav should be thinking much harder and acting on decarbonisation instead of imagining a fossil fuel-based tanker strategy is a long-term winner.
Fredriksen himself insists he is aware of climate issues but said in an interview last summer that "densely populated parts of the world are completely dependent on fossil fuels and will be for a long time to come".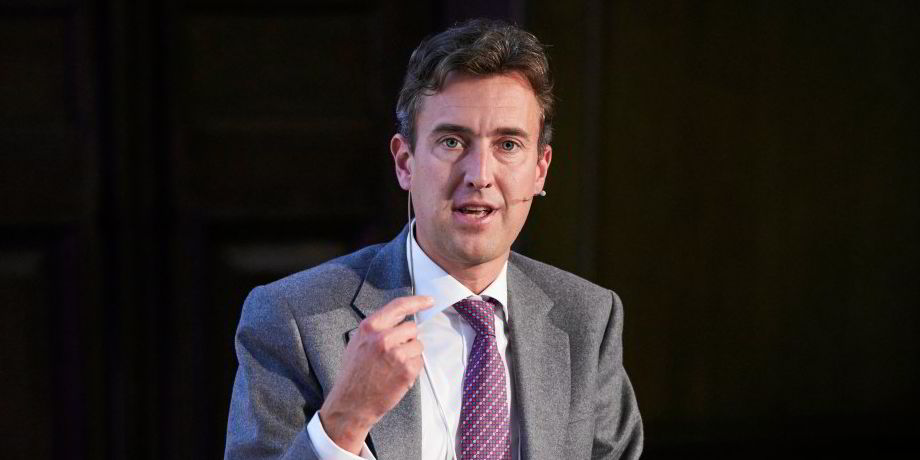 Interestingly, early last month, one of Fredriksen's own private companies — CK Ltd — itself sold a slug of shares in Euronav, whose fleet is actually older and less valuable than the Frontline one.
Analysts at investment bank Jefferies floated the idea that this might be a good time for the Norwegian just to walk away from his plans to create the world's biggest independent tanker owner.
Frontline shares have done very well recently — up this year almost 100% but less than half that of its peers, a drag put down to uncertainty over the Euronav deal.
Omar Nokta of Jefferies said both companies would do very well continuing separately. But there are clear advantages in terms of visibility, with a combined group worthy of upwards of $7bn — making it the largest shipping entity on the US stock market.
Certainly, Euronav's executives led by Hugo De Stoop remain faithfully lined up behind Fredriksen, although some observers see the whole saga turning into a battle of honour between Saverys and Fredriksen rather than one of commercial imperative.
The Saverys family has been gradually increasing its stake to the 25% it now owns, which enables the family to formally block a complete takeover but not any operational amalgamation of the Frontline and Euronav fleets.
Meanwhile, the prospects for the tanker markets continue to defy wider and growing gloom about the state of the global economy amid rising interest rates, high inflation and the ongoing war around the Black Sea.
Tanker crown at stake
A second wave of Russian seaborne import bans by the European Union is set to start on 5 February, bringing more trade disruption and potentially longer tanker miles.
London-based tanker broker Gibsons said there is "good reason to remain bullish into 2023" amid ongoing disruption in Ukraine, low new tonnage coming into the market and China changing course on lockdowns and picking itself up economically.
My heart on this Euronav story is with Saverys and his desire to help symbolise a new green world of decarbonisation, but my head says only a fool gets into the ring with Fredriksen when a tanker crown is at stake. Will the big man just walk away? I doubt it.