Outgoing Torvald Klaveness chief executive Lasse Kristoffersen was initially sceptical when the possibility of taking the top job at Wallenius Wilhelmsen was raised.
The Norwegian executive told TradeWinds he was approached by a headhunter sometime before the summer break.
After nearly 15 years at Klaveness, he said: "My initial reaction was sceptical, because I didn't want to go into the process of breaking up.
"But then I realised that that shouldn't be an argument."
Kristoffersen talked about the vacancy with the car carrier group during the autumn.
But he said: "It's only over the last few weeks we've been very specifically discussing this."
The departing boss told key staff over the weekend that he would be leaving before 1 June next year, and the announcement was made public on Monday.
An offer he couldn't refuse
"Luckily, nobody has told me yet that they're happy I'm leaving," he joked.
Asked whether it was a hard decision to leave, the CEO said: "I would even say painful."
"It took really some time for me to make the decision, [but] sometimes you get an opportunity that is unique and this one felt like that. It would take something like this to jump out of Klaveness," he explained.
Kristoffersen has six more months before changing roles, and he said he is committed to making them as normal as possible to move Klaveness forward.
"In the late spring, I'm really looking forward to joining a company with a unique position and serving industries that are going through big changes," he told TradeWinds.
The lengthy handover period is both contractual and intentional, Kristoffersen explained.
It takes time to move away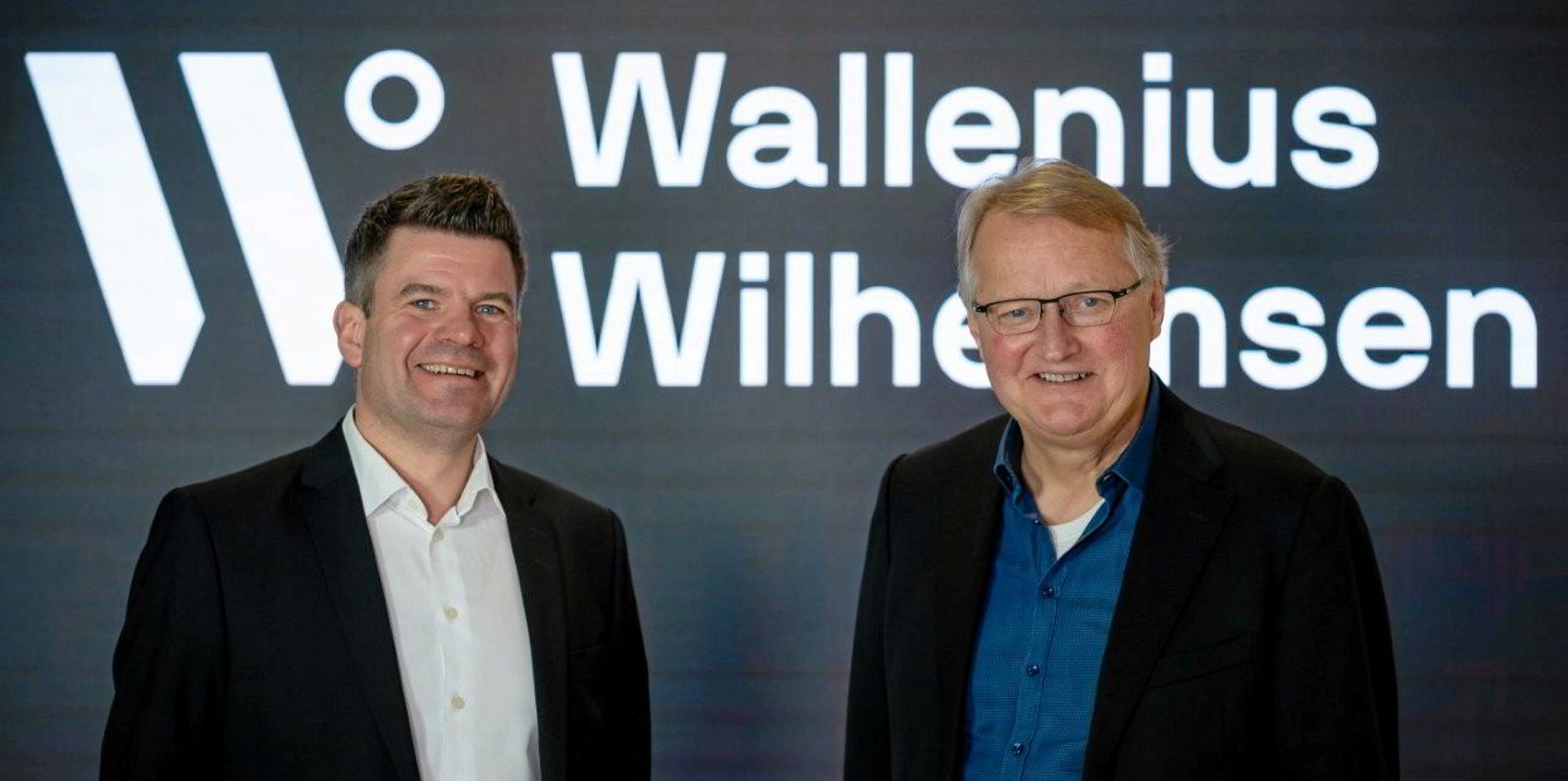 "When you've been in a company for 15 years, it takes some time to unwind the different roles I have," he added.
The shipowner is recruiting for some key positions and Kristoffersen believes he still has an important role to play.
"I also know that six months runs really fast and [then] spring is here and things are changing," the CEO said.
Wallenius Wilhelmsen is in the meantime being led by chief financial officer Torbjorn Wist as acting CEO.
Chairman Rune Bjerke, the former CEO of Norwegian lender DNB, said the board would have liked to have the new man in place "tomorrow".
"But on the other hand, it's quite comforting to say we have an acting CEO who has proven over the last couple of months that he has been able to run the company in a very solid manner," Bjerke added.
"So we believe the transition period is in good hands and having a controlled transition is good for all parties," the ex-banker said.
Perhaps surprisingly, Bjerke and Kristoffersen had never actually met before the recruitment process, despite Klaveness being a DNB client.
"So this has been a new experience and a very positive one," Bjerke added.
A new generation brought through
Kristoffersen was head of specialised dry bulk activities when he joined Klaveness in 2007 from DNV, and the chief executive from 2011.
Asked about his proudest moments with the bulker and combination carrier group, the naval architect and marine engineer said he had not yet spent too much time thinking about that.
But he added: "It was a proud moment just to be given the chance to be honest."
And the CEO said: "I've been proud of being able to mobilise a complete new generation of talent into the company."
Kristoffersen points to the "tens and hundreds" of people who have joined during his time, bringing with them their brand new visions and competencies.
"We've been able to modernise the organisation with a staff that is truly relevant for the new technology and challenges we are facing," the executive added.
"You don't leave a company or a business, you leave people. That's really what's hard," he concluded.
"I'm very poor at leaving," he added.