Cargill's shipping boss believes the European Union's inclusion of maritime transport in its emissions trading system (ETS) this month needs to happen and could kick-start the industry's decarbonisation.
European regulators are set to propose emissions trading rules for shipping in mid-July, and shipowners could start to pay for their greenhouse gas emissions in EU-related trades from 2023.
"It's not a bad thing … It's something in this area that needs to happen," Cargill Ocean Transportation president Jan Dieleman told TradeWinds.
Many industry experts predict shipping companies will only begin to invest in new types of zero-carbon fuels when they are financially penalised for using conventional oil-based fuels.
"The problem today is, it's very difficult to make an investment decision," Dieleman said. "I think [the ETS] is very key for some of these things to start becoming a lot clearer. You don't have any time to lose."
The International Maritime Organization has aimed to halve greenhouse gas emissions from international shipping by 2050 in efforts to combat climate change.
But the agency's member states have yet to explicitly advocate carbon pricing. In a recent meeting, they only hammered out the details of some decarbonisation rules that shipowners will need to start following from 2023.
Those measures, such as the Energy Efficiency Existing Ship Index and Carbon Intensity Indicator regulations, are "good" but just "minimum requirements" — in Dieleman's words.
He added that those rules alone are not "aggressive" enough in meeting the IMO's climate goals.
"You will need to have, somehow, a price on carbon," Dieleman said. "The IMO is going to have difficulties getting this off the ground in a relatively short period of time."
Dieleman suggested that Cargill would prefer a global carbon system but does not oppose regional initiatives.
"It's clear that we need to get going and that's why you're going to see some regional [emissions pricing systems]," he said.
"At some point, maybe these things can be put all together again into a global scheme."
Decarbonisation roadmap
In its decarbonisation efforts, Cargill has been refuelling its chartered fleet with biofuels occasionally while studying zero-emission fuels such as ammonia.
But Dieleman's department refrains from buying voluntary carbon credits to offset its emissions, saying in its sustainability report that such purchases do not reduce shipping emissions.
He also added that LNG as a bunker fuel does not fit into Cargill's business model and could have methane leakage.
Latest annual figures show Cargill cut the carbon intensity of its fleet by 5% between 2016 and 2020, failing to meet its own target of 15%.
Gross CO2 emissions fell to 7.1m tonnes last year from 7.37m tonnes in 2019.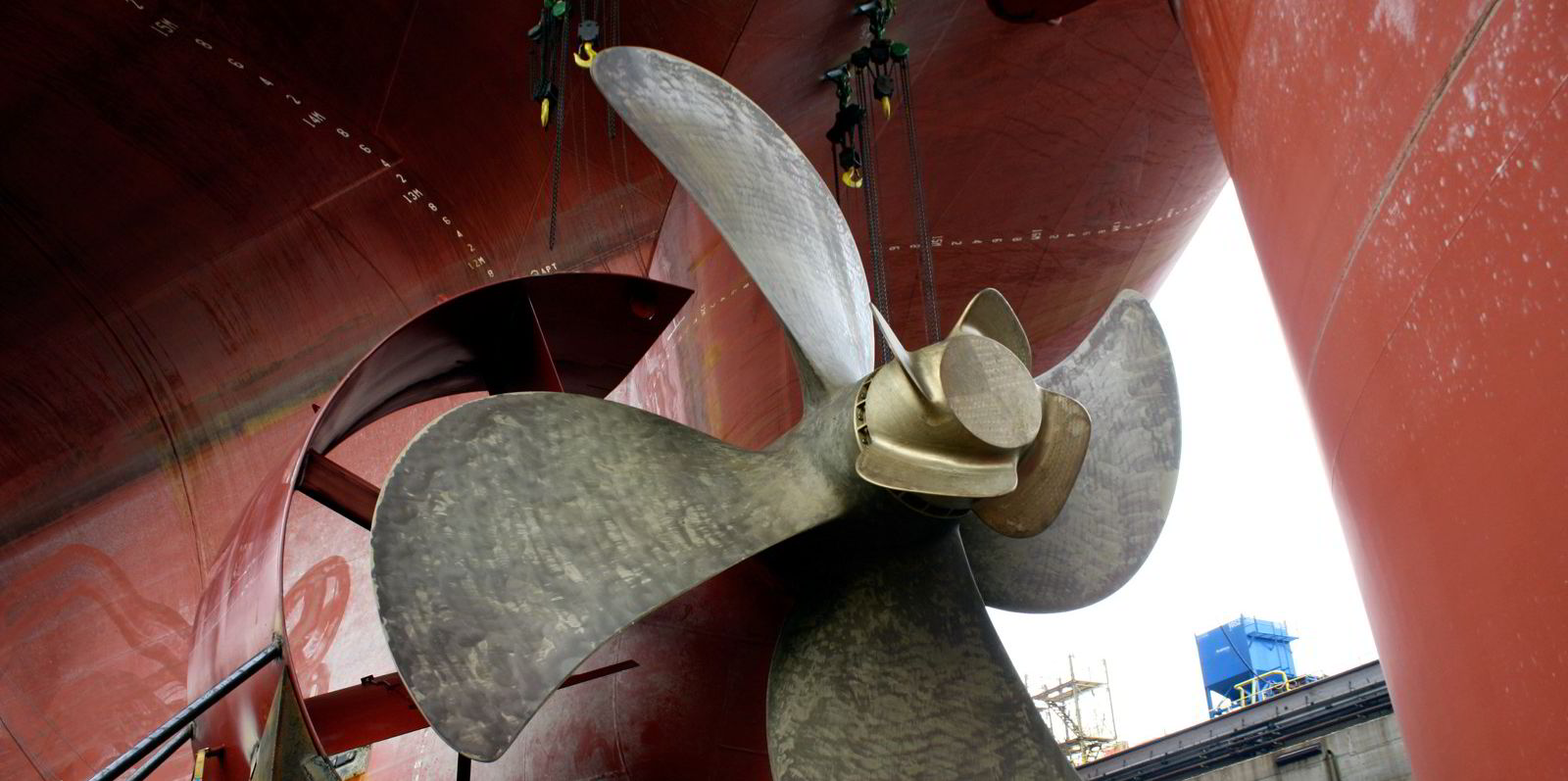 The decrease can be attributed to vessel optimisation, selecting more efficient ships, and retrofitting energy-saving devices on some vessels fixed on long-term charters, according to the sustainability report.
Since the end of 2019, Cargill has spent $3m on enhancing paintings, installing LED lights or ducts on rudders for 13 vessels.
Dieleman said the company generally expects fuel savings between 10% and 15% for the ships. Cargill prefers large, young ships due for dry-docking for better returns.
"We are actively talking with owners to make this more of a programme," he said.