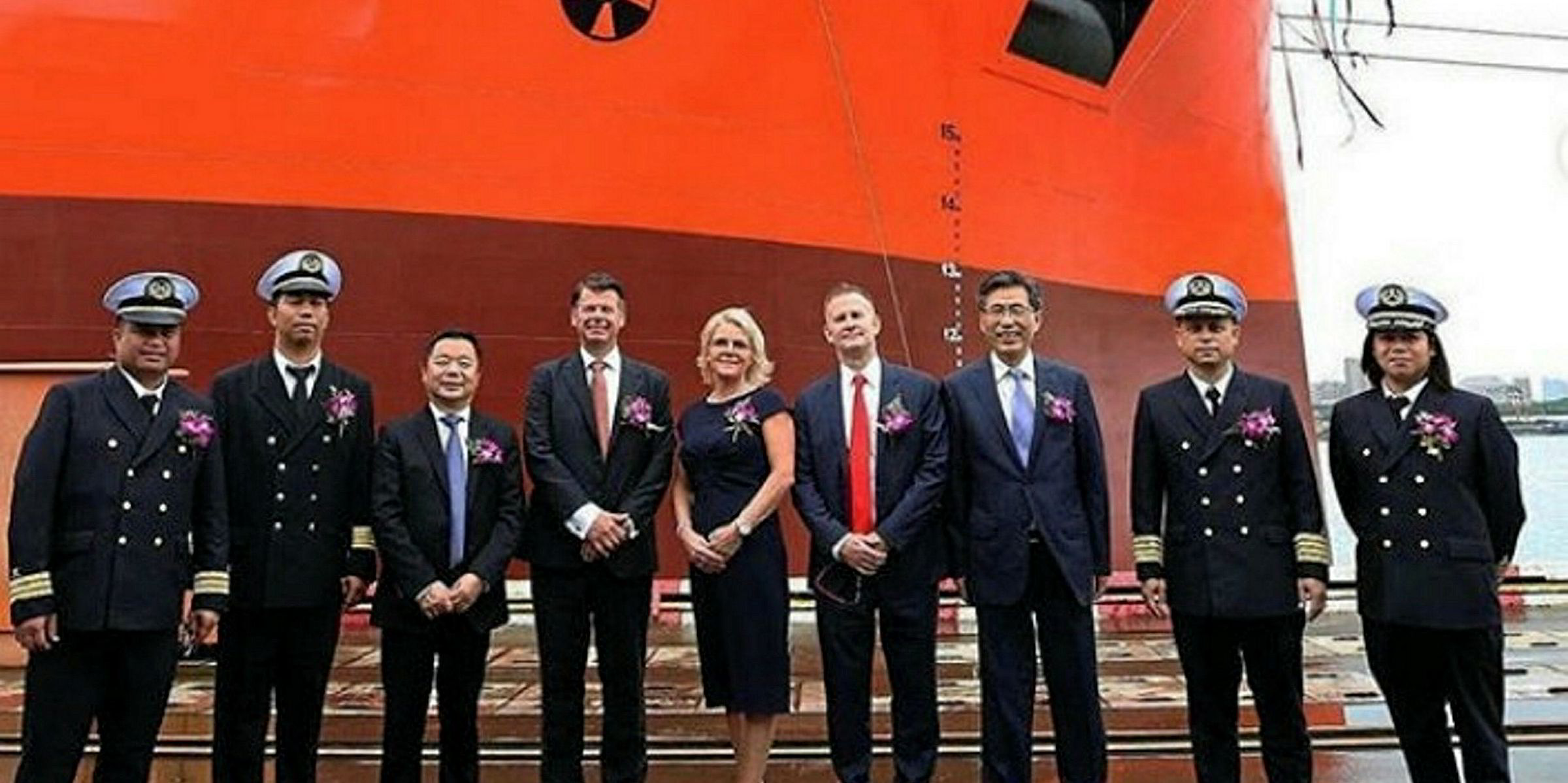 Chairman Laurence Odfjell led the delegation in China. On Instagram he described the ships as both the largest and most environmentally friendly chemical tankers in the world.
Photo: Odfjell
Odfjell marks milestone with naming of world's largest stainless steel chemical tankers in China
Vessels are part of the company's Odfjell Compass growth strategy which aims to take the fleet to the "magic number" of 100 vessels.
 

2 July 2019 11:44 GMT
Updated 

2 July 2019 11:44 GMT
Norwegian shipowner Odfjell has named the world's largest stainless steel chemical tankers as it