Iran is becoming increasingly reliant on the National Iranian Tanker Co fleet to ship its crude as more of the dark fleet pivots to Russian crude exports, according to broker Braemar.
As sanctions and international isolation start to take hold of Russia's oil industry, it has discounted prices to entice buyers in far-flung markets to pick up the slack left by the West.
"In doing so, Russia is increasingly competing directly with Iran and Venezuela for a limited market in covert oil, essentially just China and India for now," said Braemar.
"This is evident in the movement of fly-by-night tankers that were previously plying either the Iranian or Venezuelan trade into the Russian trade now."
Braemar estimates that the entire dark fleet that has carried Iranian or Venezuelan crude at least once in the past year to be 102 aframax/LR2s, 58 suezmaxes and 80 VLCCs.
Although it appears to be a large fleet, the broker said the majority of these vessels engaged in illicit trading are highly inefficient as most steam at slower speeds, load only once or twice a year and spend significant time ballasting and waiting to discharge.
In addition, it said a large amount of time is spent in extended floating storage between voyages as well is in time-consuming ship-to-ship operations.
Braemar said 33 tankers that have previously carried either Iranian or Venezuelan crude have loaded Russian oil or oil products since April this year.
So far most of the vessels that switched trades are small to midsized tankers, including 24 aframaxes/LR2s and seven suezmaxes.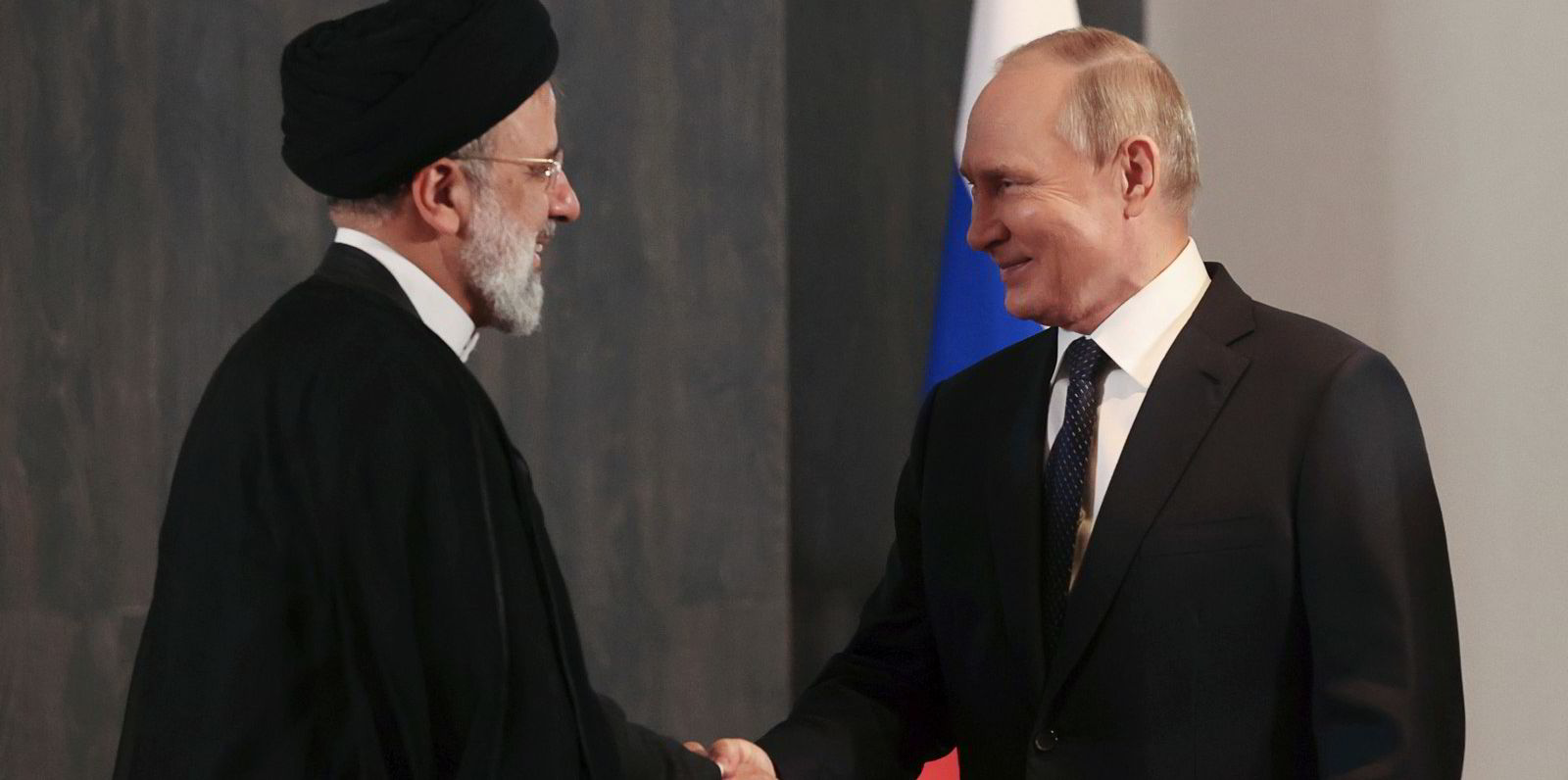 Only two VLCCs have reportedly made the change, broadly reflecting the preferred vessel size for exporting Russian grades.
Braemar estimates that Iran exported more than 40% of its crude on NITC-owned VLCCs in July compared to less than 25% in May and June, while all the tankers that have switched out of Iranian to Russian trades are non-NITC vessels.
Although Russian oil exports are starting to slip as the European Union's year-end ban looms closer, flows to China and India have already absorbed 2.1m barrels per day of all Russian crude exports compared to 900,000 in 2021 before the invasion.
"Out of the dark vessel fleet that was previously carrying Iran or Venezuelan crude almost exclusively to China, around eight vessels are now used to carry Russian crude to India, 14 to China and two to both," said Braemar.
"More switches are likely to happen…because Russian grades are of better quality versus many Iranian grades that are heavier and with higher sulfur content and are sold at steeper discounts.
"Export volumes from Iranian and Venezuelan crude have slid over the past few months in the same period where Russia to China volumes have picked up," the broker added.
While around 1m bpd of Russian oil has already been redirected to China and India, there is still 2m bpd flowing to Europe for which Russia needs to redirect and find new markets once the EU ban officially sets in by year-end, suggesting more of the dark fleet could pivot to Russian exports.
While Russia has managed to tap on the dark fleet to move its dirty cargoes, Braemar said they will face difficulties in redirecting clean exports as the shadow fleet is almost exclusively meant for lifting crude or fuel oil.
"Russia owns a very small clean tanker fleet, and its smaller tankers are too small to make long haul voyages of clean products economically viable," the broker added.