An ambitious roadmap to press ahead with regulating autonomous ships has been agreed by the International Maritime Organization but a lot of work must still be done to create workable rules, says the association aiming to advance automation in maritime traffic.
The IMO's 105th meeting of its maritime safety committee (MSC) last week finalised plans for setting definitions and operating requirements for autonomous vessels, crews and shore-based control centres.
The aim is for the roadmap to be a living document, that can change over time to take account of new developments, on the way to developing a goal-based framework code by 2025 or early 2026.
"It's quite ambitious," said Marko Rahikainen, a former ship's captain and maritime administrator for the Finnish government who is now ecosystem lead for IMO affairs at One Sea which aims to create a working environment for autonomous ships by the same date.
But he thinks it can be done.
The meeting agreed to set up a joint working group of three of the IMO's five main committees: the MSC alongside the legal and technical cooperation committees. It will meet in early September.
It established a correspondence group that will work towards a mandatory regulation, Rahikainen added.
Mandatory rules are sought by technological developers of equipment for autonomous ships, he said.
"They need reliability on what the regulation will look like and what the market is looking at to make strategic plans for what they will produce in the future."
The 2025 timeframe is tight, though.
The correspondence group working towards a mandatory regulation has until June 2023 before the next MSC meeting. But a general assembly next year means there will be no MSC in the autumn so the committee's following meeting will not be until 2024.
The processes to create a mandatory code are also complicated as work will need to be done across several IMO conventions, which have different procedures for going into force.
If it was only through the International Convention for the Safety of Life at Sea it would be easier, but it gets more complex if it requires amendments to other conventions, Rahikainen said.
"The correspondence group has a long list of terms of reference to consider and the issues are not simple at all, so there is a lot of work and commitment from the member states and the participants to make this happen," he said.
"There is always a risk that the debate goes off the rails," he added, partly because the subject is going to attract a lot of different interests and views.
Last month One Sea issued a white paper outlining terminology to assist in creating rules for autonomous ships. It said priorities and waypoints needed to be set, but how they are defined is important.
The Society of Automotive Engineers previously set five steps toward road vehicle automation that have been criticised as too vague while the IMO's initial scoping exercise set four levels and classification societies have floated different gradations.
One Sea stressed remote monitoring or operation should not be confused with automation as it set out five levels to full autonomy (see panel).
"The location of the human operator in the loop is not relevant for the taxonomy of automation and autonomy. Human operators can be situated in various locations — on the ship, on board another ship or on shore. Remote operations can also be performed on ships of various levels of automation; hence the need for separate definitions," One Sea said.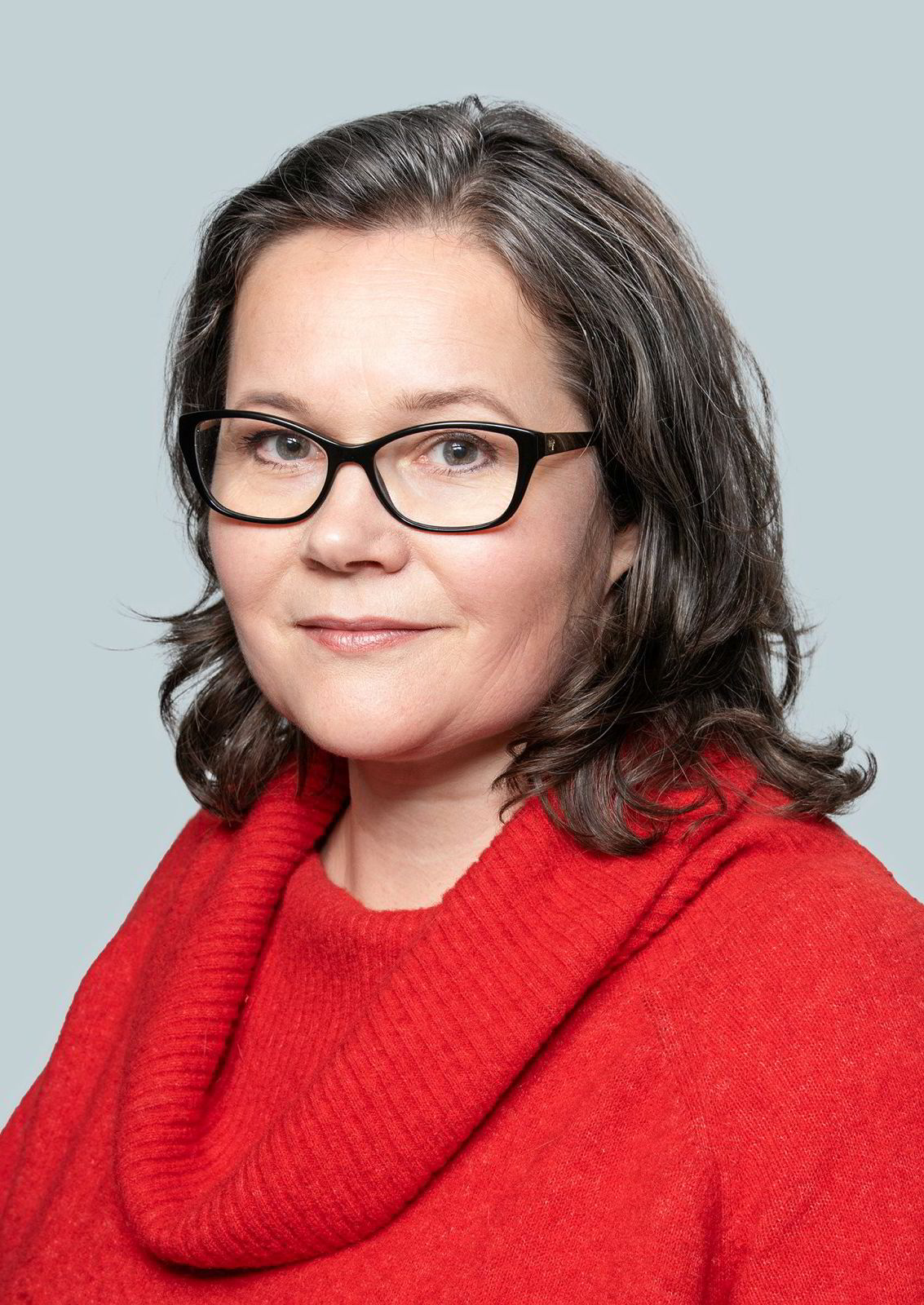 Association senior ecosystem lead Paivi Haikkola said it prepared a version of the paper that Finland submitted to IMO on its behalf and is looking to assist the organisation further in a process, involving flag states as well as regional governments like the European Union and other interest groups such as NGOs.
That widening process also involves One Sea expanding from a largely North European technological base to involve more companies from Asia and the US. Its first American member joined in the last few weeks: autonomous command, control and perception systems developer Sea Machines Robotics.
Haikkola and Rahikainen said it is a step-by-step approach helped by the technology maturing similar to the approach being taken with the world's first autonomous ship, the 120-teu, 3,200-dwt Yara Birkeland (built 2021). Yara will test systems and send crew ashore as they are seen to work safely with a target of being completely un-crewed by 2024.
The aim is "to avoid making regulations which again turn out to be barriers for technology or advancement in efficiency or environmental protection," Rahikainen said.
One Sea's five levels to automony
One Sea's white paper set five steps to achieving autonomous vessels.
Level 1: Assisted operations / Hands-on, eyes-on, mind-on
A human operating the ship's functions assesses and takes decisions based on information received, entering, or adjusting setpoints in response. System automation assists the human by providing observations/updates and/or automating basic tasks that are logical extensions of decisions made.
2: Partial automation / Hands-off (sometimes), eyes-on, mind-on
At least one complete operational mode is automated. The system monitors the situation and can perform actions to achieve the setpoint or result required. It informs the human operator of relevant observations and actions needing to be performed. But action may need to be confirmed beforehand by the human.
3: Conditional automation / Hands-off, eyes-off (sometimes), mind-on
At least one full /operational mode is again automated. When certain operational conditions are fulfilled, the system monitors the process according to the setpoints and automatically takes action. The task may be performed without human control for a limited time, determined by operational conditions/location.
4: High automation / Hands-off, eyes-off, mind-off (sometimes)
The highest level of 'human-attended' automation. The functional/operational task is performed to a large extent automatically without human attendance. The system alerts the human operator when intervention is needed if a situation arises when it cannot perform the action within its parameters to achieve the setpoints.
5: Autonomous / Hands-off, eyes-off, mind-off = human-off
Autonomous operations replace all human supervision; attendance or intervention. Goals for operations are predetermined but require autonomous problem solving to deal with situations encountered. Technology observes, identifies, interprets and responds so that ship and equipment operate in a compliant and safe way.