Everyone says it: the pandemic accelerated the digitalisation of shipping like no other event. But the industry is still struggling to know what it can do with data and find ways to link technologies together.
Technology companies are using artificial intelligence (AI) and machine learning to merge data pulled off ships into meaningful vessel performance monitoring and predictive guidance.
However, issues remain over ownership of information and the willingness to share computer coding.
A survey by Futurenautics and Vodaphone in 2020 found that 90% of data generated on ships, which averages 57 gigabytes a month, never came ashore. Other research suggests 70% of industrial data is not being used six months after it is gathered.
Nevertheless, rising satellite transmission figures prove that resistance to digitalisation is tumbling in the face of pragmatic need.
Satellite communication companies have reported hefty increases in data transmitted and record rises in orders for equipment.
Leading maritime satcom group Inmarsat says average data downloaded per vessel doubled from less than 4Gb per day in April 2020 to more than 8Gb per day by October that year.
KVH Industries recorded two consecutive record quarters for very small aperture terminal system shipments, selling more than 500 in the first three months of 2021.
Inmarsat president Ronald Spithout tells TW+: "The pandemic emphasised the need for digitalisation at sea. We have vessels that on a regular basis are consuming more than a terabyte per month, and we see this trend accelerating. We don't see it stopping."
Rapid acceleration in the pace of digitalisation was a big factor pushing Lloyd's Register to sell its business quality assurance division LRQA to Goldman Sachs Asset Management in June and focus resources on its core shipping sector.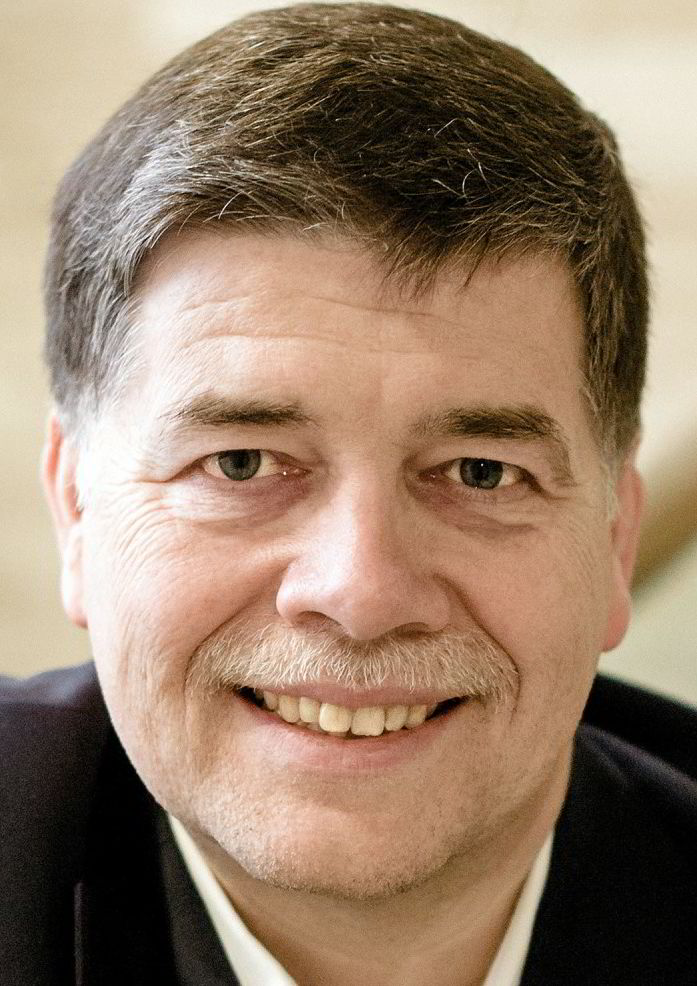 Lloyd's Register chief executive Nick Brown said: "The business model needed to transform, and that accelerated through the pandemic."
Inmarsat and Lloyd's Register have now unveiled a collaboration to address challenges experienced with remote surveys.
Ship managers say traditional approaches went out the door as Covid-19 forced them to build new structures focusing on technology and digital integration.
Columbia Shipmanagement chief executive Mark O'Neil told TradeWinds the pandemic was a catalyst of change, saying his company "had to rewrite the whole book" in adopting greater use of technology and remote surveys.
Anglo-Eastern says it ran more than 20,000 virtual meetings with crew last year, with chief executive Bjorn Hojgaard describing video conferencing and remote inspections as "one of the silver linings" of Covid.
Weekly remote inspections leapt 300% from the pandemic's onset, according to class society DNV, with more than 25,000 completed.
DNV technical support director Marianne Valderhaug says it may not be best to do main class surveys remotely, but the International Association of Classification Societies is forging ahead with developing measures to allow remote surveys, which it hopes to have ready before November.
Port congestion increased steadily as crew and terminal staff shortages were followed by a surge in the movement of dry bulk commodities and containerised goods as global economies began to swing back into action.
Lockdowns and an explosive growth in e-commerce pushed entire supply chains to their limits, with bottlenecks worsened by the difficulties in operating manual paperwork systems for Customs, trade documentation and finance.
These stresses forced ports to ramp up efforts to connect with shipping operators, seeking to create more efficient docking schedules and share cargo data through blockchain systems.
A not-for-profit consortium set up to build a blockchain-enabled system for trade by shipping lines and terminal operators has gone live, accounting for one in three containers handled worldwide.
The Global Shipping Business Network's members include Cosco Shipping Lines, Cosco Shipping Ports, Hapag-Lloyd, Hutchison Ports, OOCL, SPG Qingdao Port, PSA International and Shanghai International Port Group. Chief executive Bertrand Chen says it aims to help deal with the struggle to keep up with the rising complexities of supply chains.
"Digital transformation is key to addressing these challenges, but this can only be achieved by breaking down the different silos in the supply chain," Chen says.
Therein lies the nub of a problem facing shipping: collaboration over sharing data.
Monique Giese, global head of shipping at KPMG, told a TradeWinds digital shipping forum in late 2020 that data was taking the place of oil as the world's most valuable asset.
She stressed the importance of sharing data with competitors to achieve efficiency, but said opaque business models have led to an almost total lack of collaboration.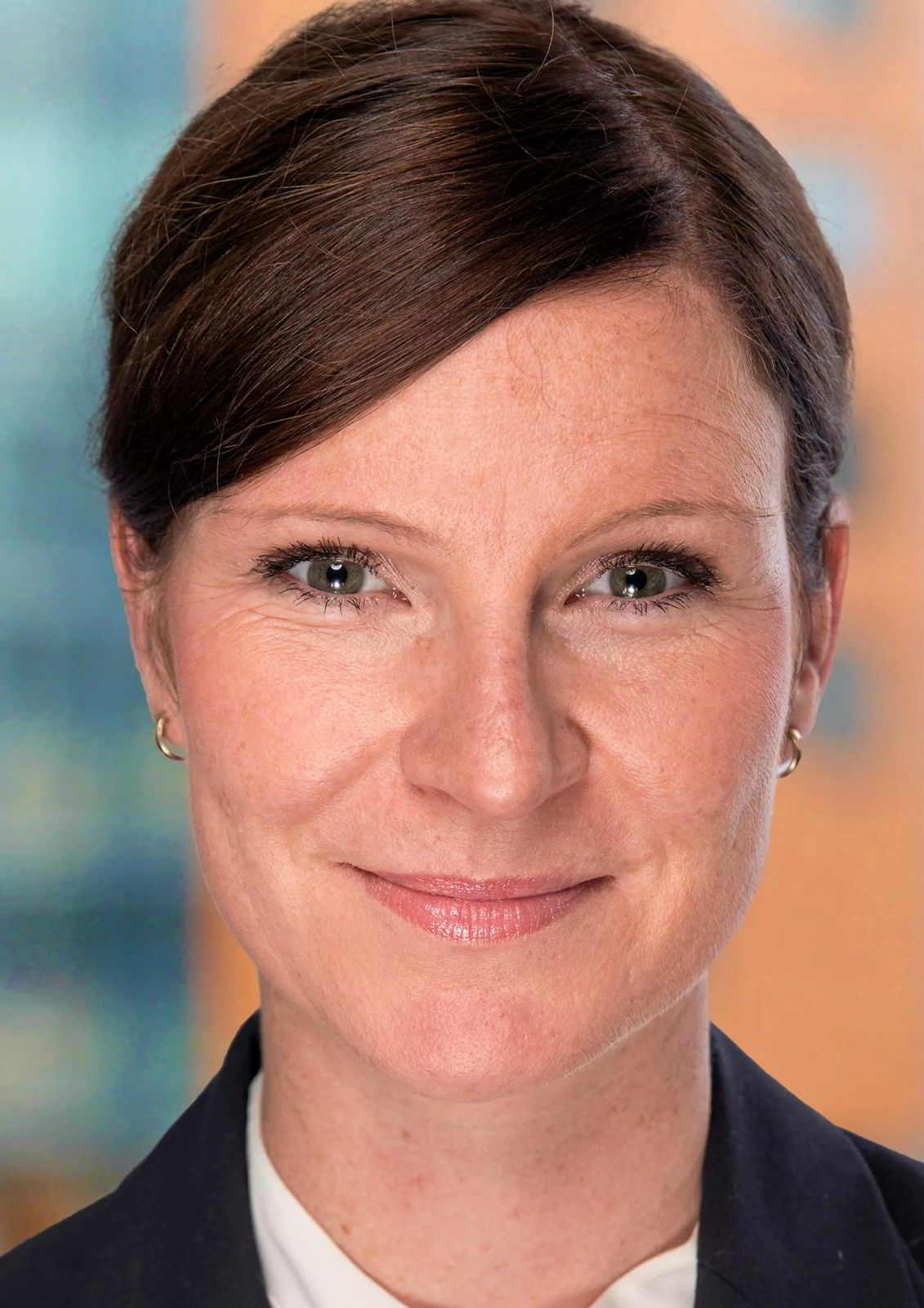 That assessment triggered a response from Ioannis Martinos — chief executive of Signal Group and a prophet of digital understanding — that data could also be "the new snake oil".
Operating a chartering digital platform that allows clients to use their own data, he said shipping markets neither need nor want end-to-end transparency.
However, decarbonisation and digitalisation will go hand in hand, and environmental, social and governance requirements will add to the process.
Vessel monitoring of fuel use and emissions, and reporting that information to regulators, charterers and financiers will be essential to the drive to cut carbon emissions and will add to the data load transmitted by ships.
Israeli predictive shipping intelligence firm Windward aims to create a "Data for Decarbonization" program to gather large data sets from across the industry to build AI models that will predict vessels' emissions.
It is not alone in that aim.
Klaveness Digital managing director Aleksander Stensby has repeatedly stressed that the next big thing for shipping's digitalisation will need to be collaboration over emissions. "There has been progress, but there is still a reluctance to collaborate and share," he told TradeWinds.
Terminals, charterers and operators can work together to save fuel by stopping ships "racing to wait in port".
Collaboration will never mean sharing everything, not least for legal reasons, but AI vessel monitoring firms are starting to work with third-party partners.
An idea whose time has come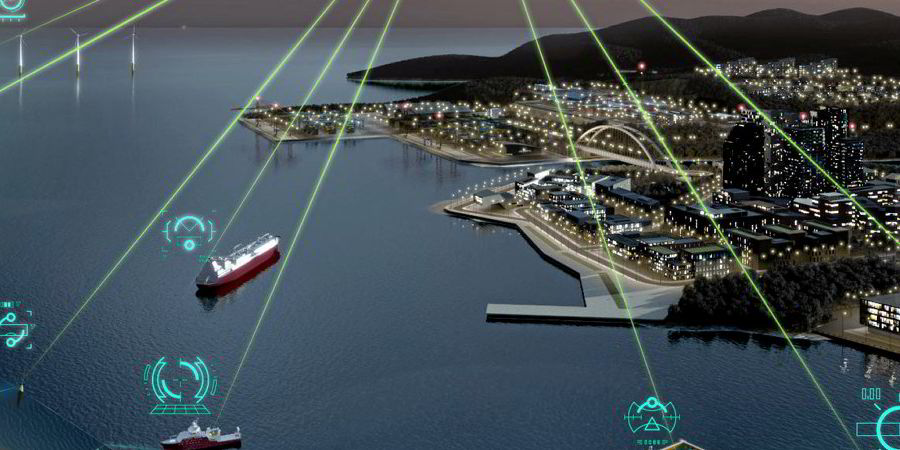 Maersk Tankers' voyage optimisation spin-off ZeroNorth says "it is vital that we begin to build ecosystems of digital organisations that are working together to drive greater cumulative impact than could reasonably be achieved alone".
ZeroNorth has partnered Veson, ChartWorld, Monjasa and Spire Maritime in the quest for integration.
Kongsberg Digital, the software arm of the Norwegian engineering group, provides a digital venue for 20-plus shipping software and application developers in its Kognifai Marketplace.
Kognifai has been described as an ecosystem, but although it aggregates data and gives a seal of approval to technologies, it is first and foremost a sales platform that makes it easier for vessel operators to find digital services and move data across one access point.
Bundling apps together as a service definitely looks like an idea whose time has come, though.
Others doing similar things include Inmarsat through its Certified Application Provider provision under the Fleet Connect banner; KVH's Watch Solution Partner programme; and Veson Nautical's Partner Network platform.
Many vessel performance monitoring system providers to these system networks, such as Nautilus Labs, ioCurrents and OrbitMI, stress that their machine learning technologies are built explicitly to integrate with existing data systems on ships and allow the exchange of information.
In ioCurrents founder Cosmo King's words: "We provide analytical oversight of all the types of equipment on a ship, and we don't care who made it."
Data firms agree that a siloed view of equipment on a ship is detrimental, because machine learning can predict mechanical failures and improve performance only if the data from hundreds of sensors monitoring almost everything on board is brought together for analysis.
But DeepSea Technologies chief executive Roberto Coustas says not every sensor needs to be analysed. It is best to start small and make sure the most important performance indicators are covered to develop useful initial benchmarks, he told a London International Shipping Week event.
"As an AI company in shipping, we are only starting to realise value from data," Coustas said. Often that is simply specific advice such as whether generator engines are being used optimally.
At the same event, Ardmore Shipping chief executive Anthony Gurnee, a proponent of focusing on data that can be used immediately on board ships, said: "Big data is a bit like [the film] Field of Dreams — if you build it, the ideas will come."
But rather than sifting through vast troughs of big data to find answers to unasked questions, Gurnee believes in asking the right questions first to figure out what to do. "We love tinkering with ships."
In any case, digital developers are not, publicly at least, collaborating much with each other yet. It appears there could be the prospect of partnerships evolving between them that might involve sharing computing codes to build systems for vessel operators, but it is still a delicate subject due to fears of giving away too much information or the ownership of it.
However, one industry insider suggests that, over time, clusters of technology companies, data providers and ship operators could create systems that other companies want to adopt.
It is a policy the Maritime & Port Authority (MPA) of Singapore appears to hold dear. Before the pandemic, it set up a digital platform to host more than 100 e-services and allow port clearance through a single process.
The project has now moved into a second phase to develop a just-in-time service that will optimise ship arrival and departure times to cut waiting around. It promises to save an estimated 100,000 man-hours a year.
However, the ultimate aim, says MPA chief executive Quah Ley Hoon, is to develop connectivity across the entire maritime chain between shippers and carriers by creating common standards that ports, governments and trading systems can operate across.
Covid has given shipping's digitalisation an almighty shove, but much more is still to come.