Inspections of bulkers carrying Ukrainian grain exports have fallen dramatically, creating a big backlog, USAID says.
Russia has denied deliberately slowing down ship checks following accusations from some US and Ukrainian officials, the AP news agency reported.
The initiative to get food supplies out of Ukrainian ports began in August, with teams from Russia, Ukraine, the United Nations and Turkey checking vessels.
The inspection rate averaged 4.1 bulkers per day then, rising to 10.4 in September and 10.6 in October, according to data from the Joint Coordination Center.
But this has fallen to 5.3 so far in January.
"The hope had been that going into 2023, you would see every month the daily rate of inspection going up, not that you would see it halved," Samantha Power, administrator of USAID, the US overseas aid agency, said at the World Economic Forum meeting in Davos, Switzerland.
The slowdown "has a material effect … in terms of the number of ships that can get out. That in turn inevitably has a knock-on effect on global supply."
More than 100 vessels were reported to be waiting off Turkey, either for an inspection or for their applications to participate in the programme to be granted.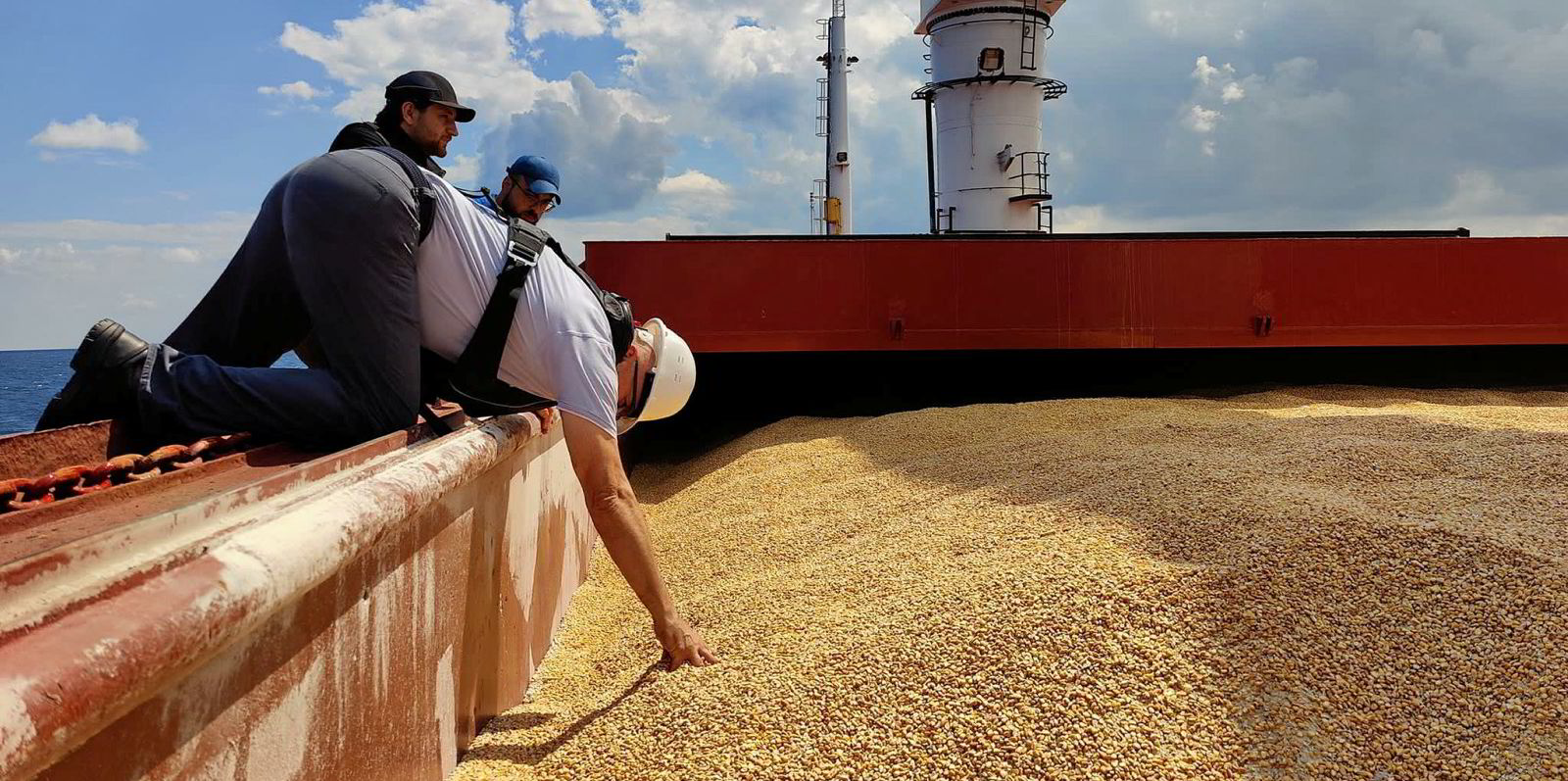 Waiting time has averaged three weeks over the past 14 days, according to the UN.
Costs rising
Power said the US is "very concerned" that Russia might be purposely slowing the rate.
"Costs of actually exporting and shipping are now up 20% because you have these crews that are just idling for the extra time it takes, because the Russian Federation has cut down on the number of inspections it will participate in," she said.
"It seems to be a deliberate slow-rolling of the mechanism."
Ukraine's Ministry of Infrastructure accused Moscow of "artificially" reducing the number of inspection teams from five to three without any explanation.
But Alexander Pchelyakov, a spokesman for the Russian diplomatic mission to UN institutions in Geneva, described the claims as "simply not true".
"The Russian side adheres to the number of daily inspections in accordance to the reached agreements," he said.
Grain export volumes rose in December, up by 3.7m tonnes from 2.6m tonnes in November, as larger bulkers were brought in.