Trading in capesize bulkers remains active, but recent deals and market price indices suggest values are continuing to slide for the biggest dry bulk vessels.
At least three sale-and-purchase transactions for capesizes show continued erosion since an upturn in prices peaked in May and June, which was followed by a slump over the summer that has market watchers wondering whether prices will decline further.
Among the latest deals, US bank JP Morgan has sold the 175,000-dwt Aquafortune (built 2011) for $26.5m to $27m, multiple brokers reported.
JP Morgan Asset Management Global Transportation Group chief executive Andrian "Andy" Dacy confirmed the sale, describing it as a part of a "fleet mix rebalancing strategy".
The ship, which has no scrubber, was constructed at Japan's Namura Shipbuilding.
VesselsValue data shows that the vessel saw its value reach as high as $32.8m in May, before it reached the valuation platform's current estimate of $27.4m.
Similarly, multiple shipbroking houses said Hamburg-based Neu Seeschiffahrt, controlled by California shipowner Richard Neu, has sold the 176,000-dwt Edward N (built 2011) for nearly $25.3m.
The ship was built at China's Shanghai Waigaoqiao Shipbuilding (SWS) and was worth $29.8m in May before sliding to $24.9m today, VesselsValue estimates show. Conflicting reports identify the buyer of the Edward N as either German or Taiwanese.
The shipowner did not immediately respond to requests for comment.
Honorship buy
It is common for Japanese-built bulkers to command a higher secondhand price than those built in China.
But the deals represent a drop since Seanergy Maritime Holdings picked up the Japanese-constructed, 180,000-dwt Mineral Haiku (built 2010) in June for a reported $32.8m, before renaming it Honorship.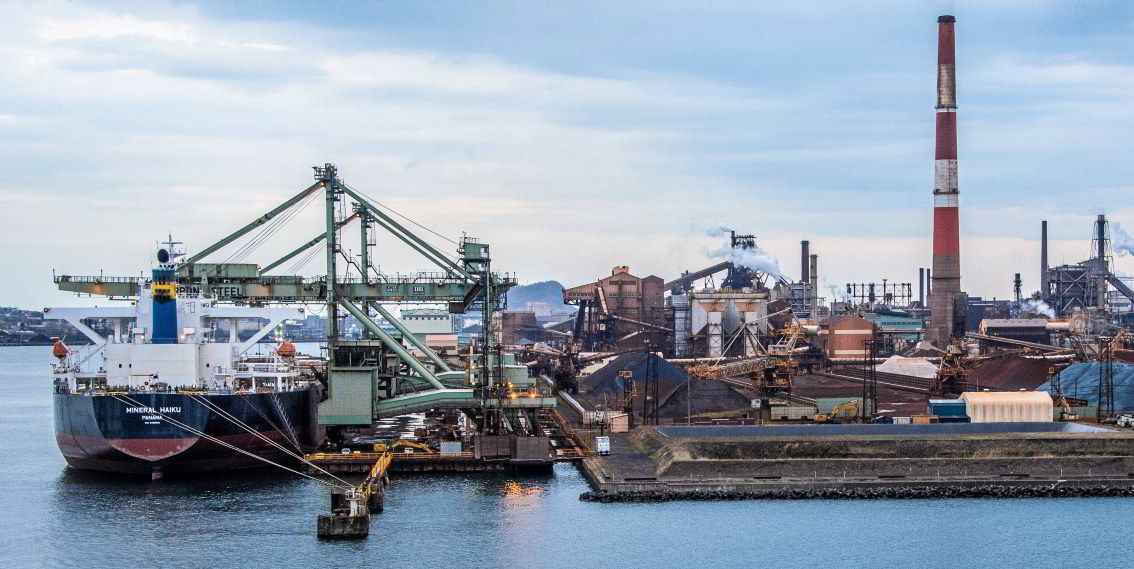 Meanwhile, brokers in the US and Greece reported that JP Morgan also sold the 181,000-dwt True Patriot (built 2016) for $39.8m to $40m. Equasis lists the Imabari Shipbuilding-constructed ship as controlled by Bermuda-registered Dakota Holding, which the International Consortium of Investigative Journalists' Offshore Leaks database lists as an affiliate of the bank.
Dacy did not comment on the reports, and some brokers said the vessel has not been sold.
But if it does go through, the undisclosed buyer would benefit from a slump in prices that saw the Imabari sibling Thalassini Njord (ex-Mineral Yarden, built 2016) change hands for a reported $50.5m in May. The reported price for the True Patriot suggests the vessel's value has slumped more than 20%.
The deals emerged as Clarksons Research said in its weekly market report that more capesize transactions are expected to change hands in a "very active" market, but that has not lifted values.
The latest end-of-week report by the analysis arm of shipbroking giant Clarksons showed the $45m price for a five-year-old capesize bulker represented a drop of $2m from the prior Friday and an 11% fall over the last three months.
Ten-year-old vessels of the same size were steady at $30m compared to the prior week, but that was 13% weaker when compared to three months earlier.
The latest reading of the Baltic Exchange's S&P index for the sector is its lowest level since September 2021, but that was the highest in about a decade, meaning today's prices still represent a historically high level.
Lucy Hine contributed to this story.