John Wobensmith has been a leader at Genco Shipping & Trading since the company's New York initial public offering in 2005.
But as the bulker owner returned to work in new offices high above midtown Manhattan this month, it seemed almost as though Wobensmith had led a few different companies with their own distinct chapters over those 16 years under the Genco rubric.
From early days in a China-fuelled boom market as lieutenant to the dynamic Peter Georgiopoulos to the world financial collapse in 2009, from Chapter 11 bankruptcy in 2014 to a fresh start under a private equity recapitalisation in 2016, and then finally through the ravages of Covid-19 in 2020, it has been quite a ride for Wobensmith.
Now the return from months of remote working comes with excitement, as the former banker detailed during an interview with TradeWinds two days after the opening of its headquarters on Park Avenue.
Genco is basking in some of the best rates for the dry bulk market in a decade, with good prospects for an extended boom cycle. Like other public bulker owners, its stock has soared over the course of 2021 as private equity backers exited both shareholding and the board of directors.
The owner of capesize, supramax and ultramax bulkers has been chopping away at debt as it prepares to launch a high-payout dividend model by the end of the year. If all goes to plan, the new framework has the potential to fuel even further gains in the stock.
And now Genco's US-based staff of around 40 is back under one roof, fully vaccinated as per the company's Covid-19 mandate.
"We have a small enough office where we need to keep everyone safe and comfortable," Wobensmith said. "I could not be happier to be back. I've talked to our people and everyone seems to feel the same way, which is what you want."
Snapshot
Genco Shipping & Trading is an owner and operator of bulkers in the capesize, supramax and ultramax segments.
Founded: 2004
Headquarters: New York
Stock listing: Ticker symbol GNK on the New York Stock Exchange
Fleet: 17 capesize, 13 ultramax and 13 supramax vessels with an aggregate capacity of approximately 4.57m dwt and an average age of 10.2 years
Leaders: John Wobensmith, chief executive; Apostolos Zafolias, chief financial officer; Joseph Adamo, chief accounting officer; Captain Robert Hughes, chief operations officer; James Dolphin, chairman
The physical transition back to the Big Apple comes as Genco and Wobensmith begin yet another phase, having carried out a three-pronged plan hatched in 2016 when the owner sealed a recapitalisation necessitated by persistent weak rates in the dry market.
Genco decided to become an active manager-trader of its own ships, brought down operating costs and slashed debt to the point where it can execute the high-dividend strategy beginning later this year, with the first payment in the first quarter of 2022.
"When we got to our equity reacapitalisation at the end of 2016, that's when the reset button really was hit," Wobensmith said.
"We sat down and put the strategic plan in place, quickly identified the three areas we wanted to focus on, and now we've completed everything we'd said we were going to do in that plan."
Genco's active management plan included opening an office in Copenhagen and augmenting staff through the hire of Jesper Christensen, now head of chartering, and Ivo Kempenaer, now head of capesize chartering.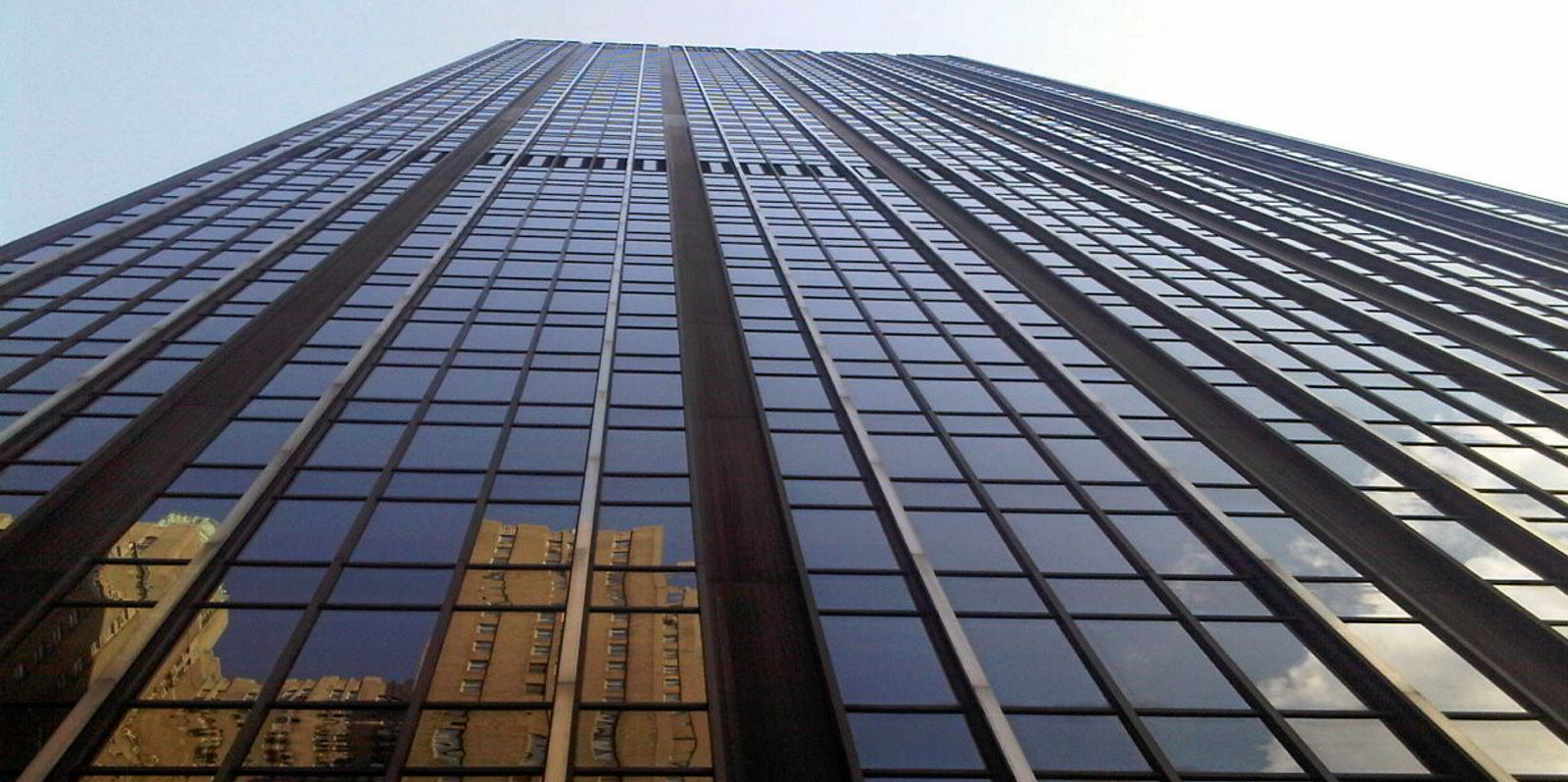 Genco's share price has increased nearly 180% on the year even as the largest private equity backers have sold down their stakes.
Primary backer Centerbridge Partners has slashed its holding to below 11% from 25% in January, while Strategic Value Partners and Apollo Management have sold all or most of their stakes.
Meanwhile, major "long only" investor Fidelity has built the largest stake in Genco at nearly 12%, suggesting it expects a period of sustained market strength.
Jefferies analyst Randy Giveans forecasts Genco's new dividend policy to result in a payout of some $3 per share in 2022, fuelling further share price gains.
"The big dividend payers are likely to separate themselves in the coming months as the dividends increase," he said.
Genco's ability to reduce debt to a target of $225m by the end of the year and an eventual goal of zero net debt is of course enhanced by a dry market that has roared back following the depths of Covid-19. But it is a development that was not entirely surprising to Wobensmith.
"This is something we've been watching for a while," he said. "When we went into the Covid situation in second-quarter 2020, we were still optimistic that this market was coming back.
"Going through the financial crisis and a number of demand shocks, we felt it was coming back pretty quickly, and that's what happened."
The market came back and now so has Genco. The next chapter awaits.