A lot has changed in the six months since Eagle Bulk Shipping chief executive Gary Vogel was awarded the Connecticut Maritime Association's annual Commodore Award in March amid much celebration.
Dry bulk markets were still on a bull run after record profits in 2021, with the Baltic Dry Index and Baltic Supramax Index trending upward.
But rates began to turn south in May. Talk of a new dry bulk "super cycle" has been muted among recessionary fears, and Eagle Bulk's stock is down roughly 45% from its peak in June.
Still, it was a mostly sunny forecast Vogel brought with him to Miami Beach on Thursday for the annual Association of Ship Brokers & Agents Cargo Conference, even as Florida absorbed punishment from Hurricane Ian on its other coast.
"Notwithstanding the market and the world out there, it's an exciting time to be in shipping, because of both the supply side dynamics and decarbonisation," Vogel told TradeWinds ahead of his remarks to delegates as keynote speaker.
"As I've said before, I think it's anything but business as usual. What we have today is unusual market forces at work. On the negative side, there's global growth slowing. It's lower than previously projected at the beginning of the year, primarily due to macroeconomic and geopolitical events."
An expected demand boost as China relaxed anti-Covid protocols has failed to materialise. Vogel also cited the lack of meaningful grain cargoes coming out of Ukraine and an unwinding of global port congestion.
"Having said that, we're seeing on the other side a really significant increase in tonne-mile pickups," Vogel said. "For the first time ever, Eagle is moving coal from Indonesia to the Continent. And then we see grain moving over longer distances due to dislocations, primarily as a result of the war in Ukraine."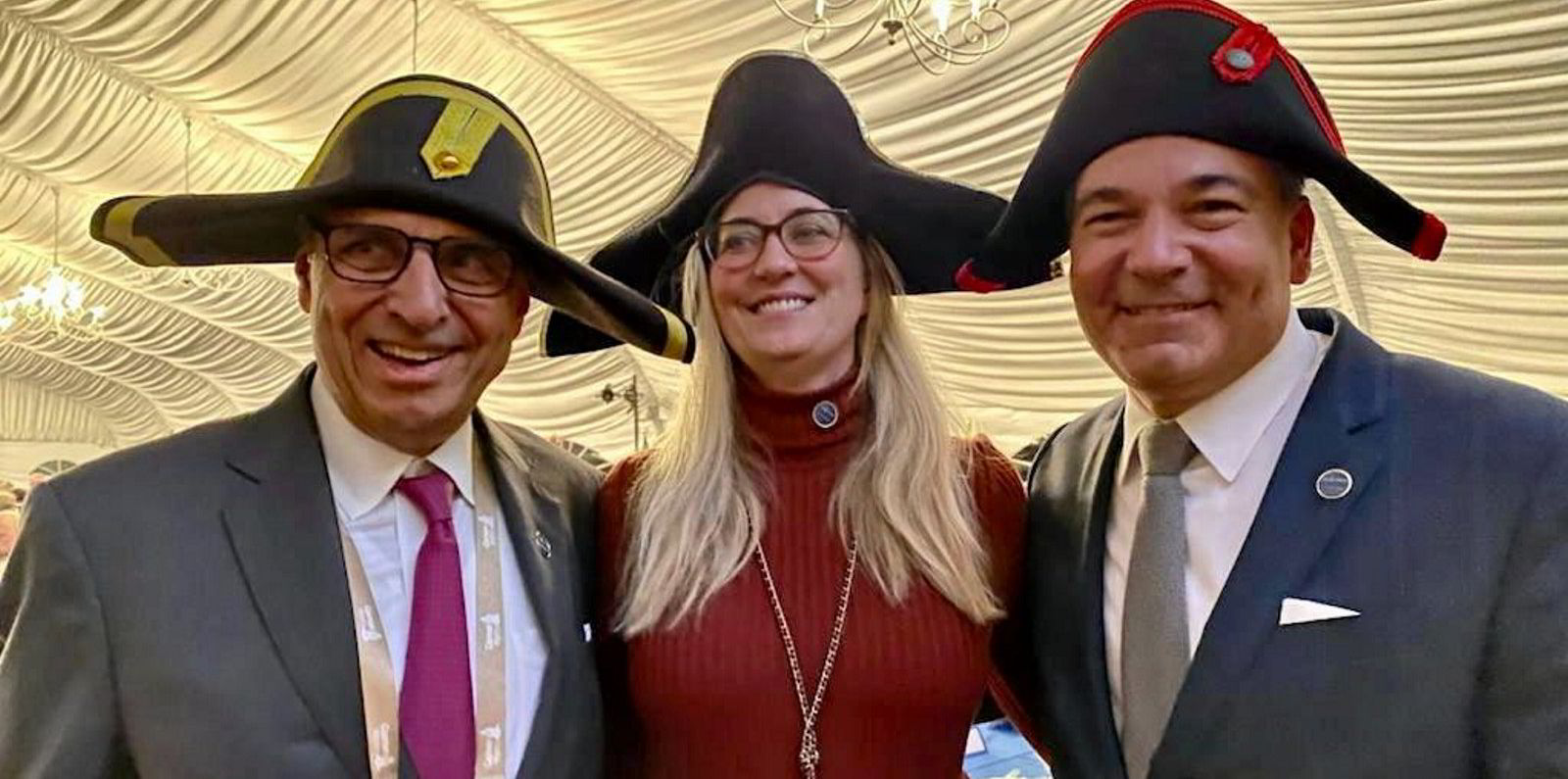 With all that taken together, Vogel is quick to point out that Eagle Bulk — with its fleet of supramax and ultramax bulkers — is still making good money, even with the Baltic Supramax Index slipping from its 2022 average of around $25,000 per day to just under $19,000 at present.
"That's on assets that cost significantly less than the larger ships," Vogel said of the Eagle Bulk fleet.
Opportunistic acquisition
"More importantly than relative performance is the fact that an $18,000 BSI generates meaningful earnings for Eagle, especially when you add in revenue streams from scrubbers and our active management strategy in chartering in third-party ships."
Having acquired 30 modern ships over the past five years, Vogel said Eagle Bulk feels no particular urgency to expand the fleet.
Yet he also pointed to the Stamford, Connecticut-based company's opportunistic acquisition of Ultrabulk's scrubber-fitted 62,100-dwt Ultra Trust (built 2015) in September as an example of Eagle Bulk's agility when the right window presents.
"It speaks to our willingness to act when we see an opportunity — the vessel was significantly less expensive than recent comps," he said.
On the balance sheet side, Eagle Bulk feels comfortable with continued payments under its dividend policy, which dishes out a minimum 30% of net income and has paid out more than $107m in total since last November.
The New York Stock Exchange-listed owner also has a $50m shares buyback authorisation in place, but Vogel suggested that the maturity of a $114m convertible bond next August might draw greater attention.
"We believe that setting aside money to redeem that either at maturity on in advance is a prudent use of our cash," he said.
Newbuildings and decarbonisation
In remarks to ASBA delegates during his keynote address, Vogel sounded a familiar theme: his aversion to building new ships amid what he considers abundant existing supply and the relatively superior economics of modern secondhand vessels.
But he also linked the decision to the growing focus on decarbonisation, saying ordering new conventionally propelled vessels today could be likened to those who decided to build the last whaling vessel in the US or the primitive "brick" cellphone that was quickly supplanted by smaller, more-efficient models.
"Conventional ships will not have a place in our decarbonised future," Vogel said.
Vogel said he was impressed by the "palpable" energy at the recent Global Maritime Forum in New York, and proud that shipping is at the forefront of change.
"Shipping is well out in front of the regulators," Vogel said. "It's a refreshing change from an industry that historically has needed to be dragged along."