Stodig Ship Management is positioning itself to tap into a huge potential expansion of offshore wind farm commissioning in Norway.
The Bergen-based company was formed in 2021 by Norwegian tanker and ro-ro owner Seatrans and giant Cyprus-based manager Columbia Shipmanagement.
Brede Gislefoss, Stodig's director of business development, told TradeWinds there is a big future for firms that can handle the ships needed to build and maintain these plants.
The Norwegian government has just launched a strategy to award licences for areas with a potential for 30 GW of power — "a fantastic amount of green energy", said Gislefoss.
"It's a little bit early yet on the shipping side. There's no clear decision that this will happen from Norway, but there is ambition," he said.
"It almost exceeds what the green energy production is in Norway today. If that happens, there will be changes, there will be a massive market in Norway for wind construction and servicing/maintenance vessels."
Asked about details of the plan, he said the focus is not currently on how many turbines are to be installed.
"It's about which areas, to avoid disturbance of fish, bird life. Doing it in an environmentally friendly way — that is mainly the political talk as of today."
The whole of Europe has been hit badly by the energy crisis, he said. "There is obviously a need for this. From what we can understand, it will happen."
So far, the vessel market has been focusing mainly on construction, he argued.
After-market has to expand
"In the future, we believe there will be more of a focus on the after-market — servicing the windmills at sea," he told TradeWinds. "We will see more specially designed vessels for maintenance of the wind farms."
From talking to people in the market, the impression Stodig receives is that more new ships will be ordered.
A lot of reconstructed vessels have been filling gaps in the sector so far — such as old platform supply vessels being rebuilt into wind farm support ships.
"You typically see a number of the subsea owners have entered the construction market," Gislefoss said, mentioning Allseas, DOF Group and Olympic Subsea changing from being pure oil and gas providers.
"In the after-market, it's still a bit virgin," he said.
Newcomers ready to enter?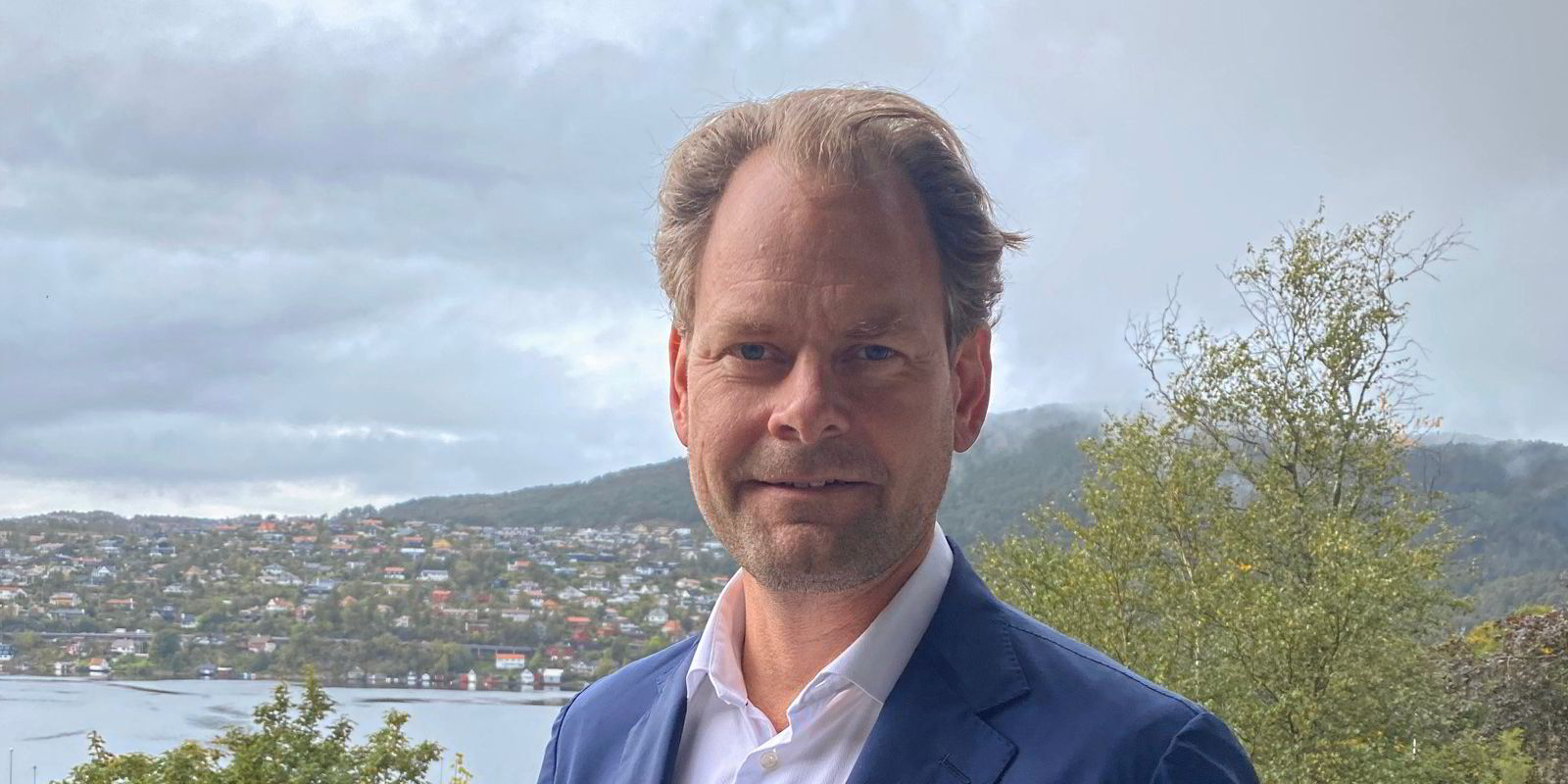 "We are already in close talks with two or three owners who are about to launch projects where we will be a partner with them."
Stodig can "pretty much do everything" for shipowners, he maintains, covering crewing, technical management and digital tools for the wind market.
"We believe we will see more modern solutions, ie, where you have to track your crew going from the ship to the windmill, sophisticated gangways for safe transfer and vessels, etc," he said.
There is already progress on developing the software with other partners for that, he added.
Stodig will also target wind farm projects elsewhere, working with Columbia.
"We have a North Sea expertise and can pull on their global strengths and network," Gislefoss said.
Wind will play a key part in transition
Clarksons Research managing director Stephen Gordon believes that despite the recent focus on security of oil and gas supply, the energy transition remains vital to combat climate change, and he thinks offshore wind will play a key role.
The number of new farms green-lighted globally will be slower this year, at a projected 8 GW, he said, following a rush to meet a Chinese subsidy deadline that boosted 2021's figure.
But the overall trajectory of growth in installations towards Clarksons' projection of 242 GW in 2030 remains strong.
"Accordingly, newbuild ordering of wind assets has continued, with 19 wind turbine installation vessels confirmed in 2022, plus 14 construction/service operation vessels, with pressures on the wind fleet to be as green as possible," Gordon added.
"The focus on technology to reduce the emissions profile of the offshore fleet itself continues, as it does for drilling rigs and production platforms."