Global shipbroker Clarksons estimates that some 5,775 ships have some form of energy saving technologies, a class of emissions-reducing kit that include fuel cutting propeller ducts and rudder bulbs.
About the Green Seas First Movers report
This story is part of a TradeWinds Business Focus exploring shipping companies that are early adopters across a range of green shipping technologies and fuels.
That is just 5.5% of total vessels on the water.
Even when it comes to newbuldings, just 20.3% of ships on order have even one of the technologies, Clarksons estimates.
Working together to help close this gap are three major names in shipping: Danish operator Maersk Tankers, Japanese trading house Mitsui & Co and US agriculture giant Cargill.
Formed by the trio in 2019, Njord is now a business managed by Maersk Tankers that is working with other shipping companies to help them identify and adopt technologies that will cut fuel consumption.
Managing director Frederik Pind said decarbonisation of shipping will happen on two equally important fronts: new green fuels and energy efficiency.
"We had a core belief, and we could actually see, that there's quite a big gap between what can be done with available, proven, tested technologies out there today, versus what is actually being done," he said.
After taking its services to market last year, the company has worked with 30 different shipowners, with small fleets all the way up to 100 or more vessels, and it has worked with a variety of charterers.
Njord has been working with these customers to look at a variety of technologies that can be applied to a single vessel.
"What I would like to change in this industry is for owners not to look at ESDs, or energy saving devices, as one device or singularity. It needs to be looked at combined packages," Pind said.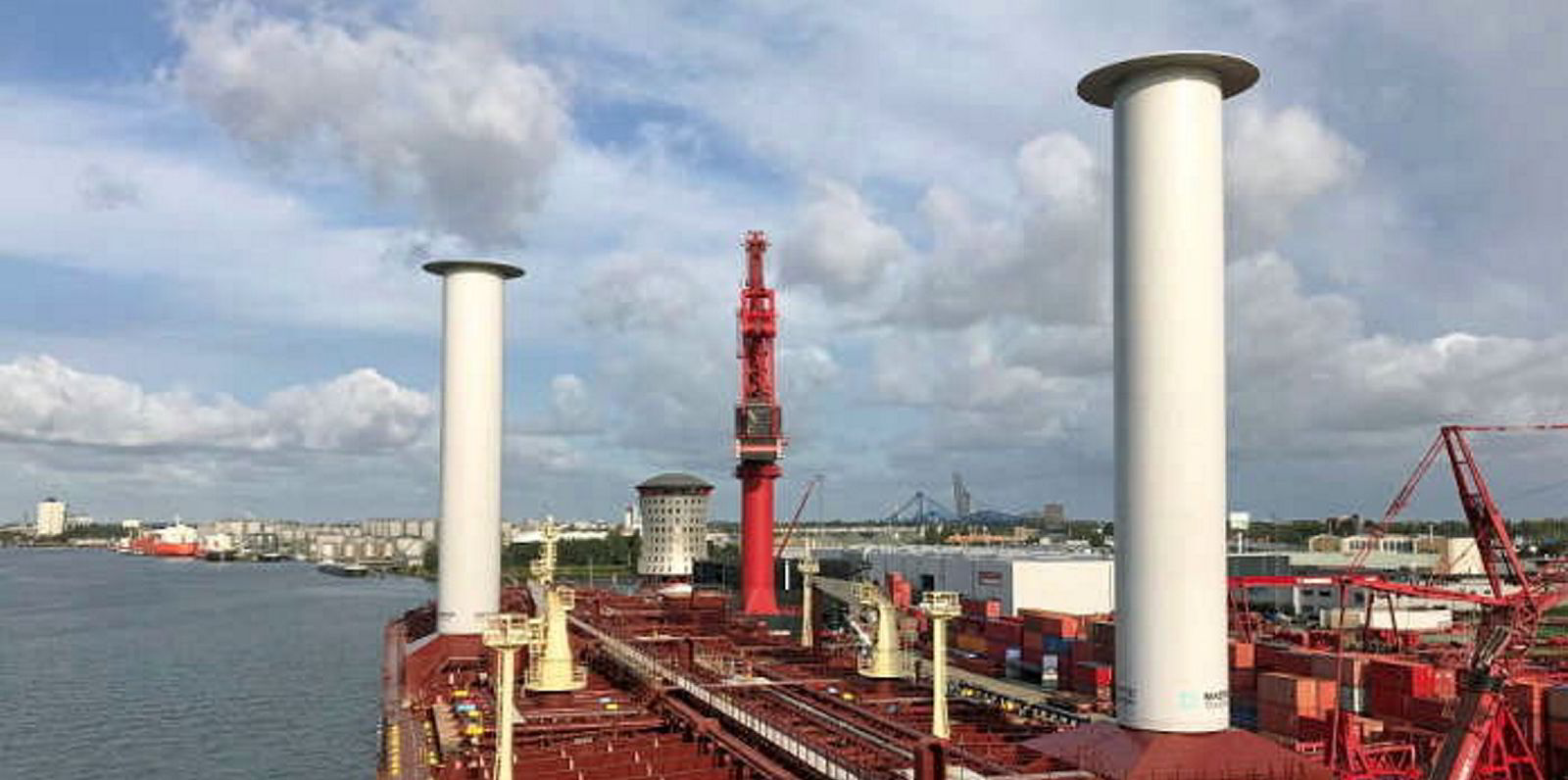 Where one technology might bring, say, 2% to 4% fuel savings, the cumulative effects of combinations of energy saving devices can have a much higher impact, with some packages bringing total energy reductions to 25%.
And some technologies, like wind rotor sails, require some power to operate auxiliary engines, and other energy saving equipment can free up some of that power, he explained.
"The beauty is that when you start looking at the combined effect, not only will you see much higher effects, but you can also combine some of the technologies that have a long payback time with some of the ones that have a short payback time," Pind said.
"The average payback time that results will make the package more attractive and manageable for shipowners," he said.
This article has been amended since publication to reflect that Njord is a business managed by Maersk Tankers.