Ammonia has tantalising properties as a fuel for shipping; it has no carbon and is a vehicle for carrying even greener hydrogen, which is harder to ship and presents energy density issues.
About the Green Seas First Movers report
This story is part of a TradeWinds Business Focus exploring shipping companies that are early adopters across a range of green shipping technologies and fuels.
But there are still challenges to overcome. Ammonia is highly toxic, it takes up more space for the same energy content than other fuels and most ammonia production has a significant greenhouse gas footprint of its own, so supply of green ammonia made from green hydrogen or blue ammonia produced using carbon capture will need to be procured. Ammonia also requires a pilot fuel to ignite, so fossil fuels are still needed.
Through its involvement in the Castor Initiative, Malaysia's MISC Berhad is among a handful of shipowners aiming to overcome these challenges.
The initiative is aiming to put the first ammonia-fuelled VLCCs on the water, with MISC's AET subsidiary signing a memorandum of understanding to build two ships at coalition partner Samsung Heavy Industries of South Korea. The effort also includes classification society Lloyd's Register, engine maker MAN Energy Solutions, Yara Clean Ammonia and, more recently, France's TotalEnergies.
Robert Tustin, a naval architect at Lloyd's Register who works as a project manager on the Castor Initiative, said work is expected to converge on a date in 2024, when the pieces should be in place for decision on a contract to build the prototype VLCC.
And the timeline, which depends in part on development of the first ammonia engines by 2024 or 2025, is pointing to a first vessel hitting the water in late 2025 or in 2026.
MISC and Nick Brown-led Lloyd's Register began the effort in 2018, a time when ammonia was not yet a regular subject of shipping industry discussion.
Pilot projects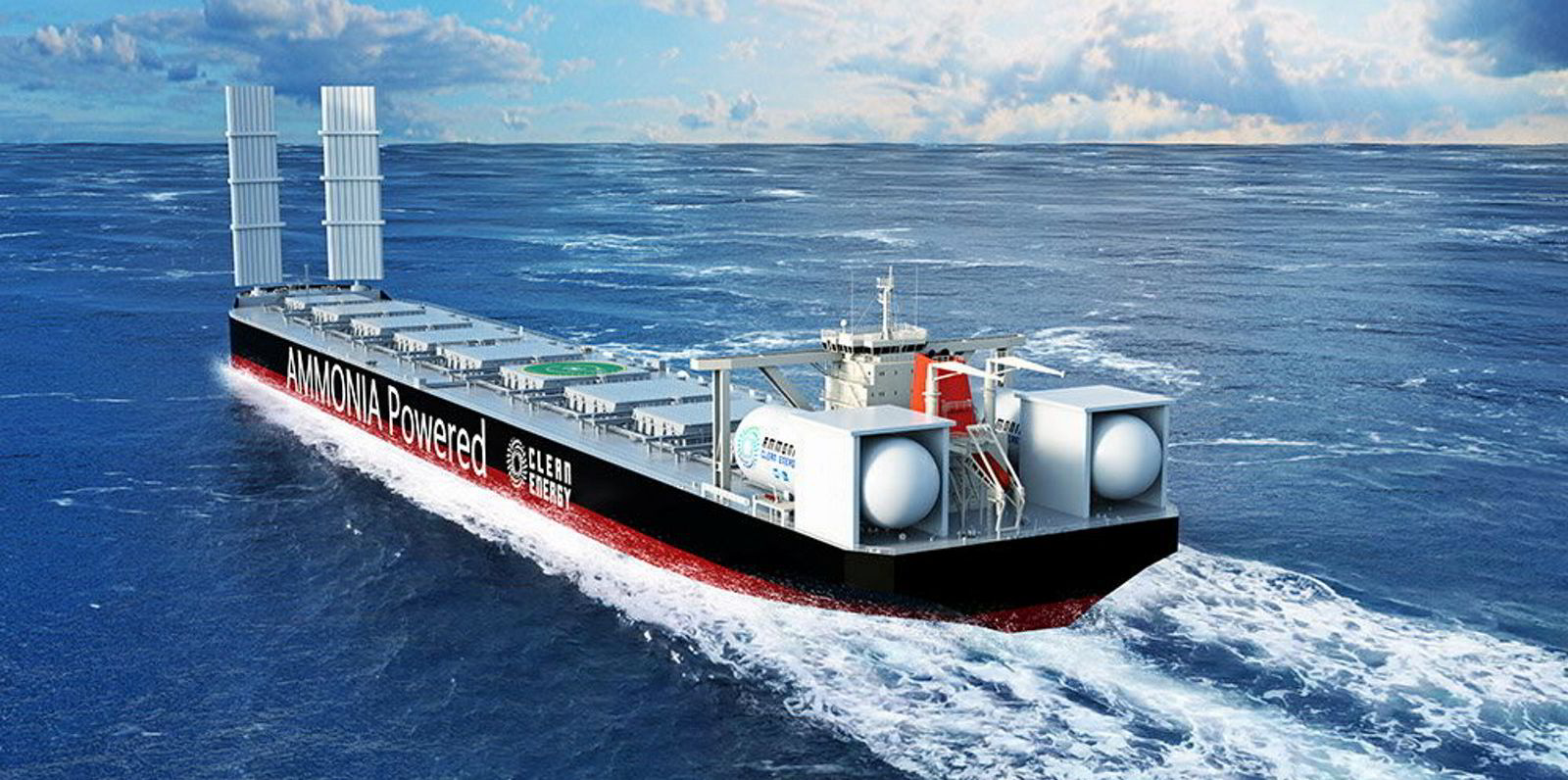 Mitsui OSK Lines and Mitsui & Co are pursuing an ammonia-powered large bulk carrier. Photo: MOL
Lloyd's Register naval architect Robert Tustin said ammonia pilot projects will be a step towards continued development of the technology in the same way that LNG bunkers made their way into shipping.
"So from 2026 out to 2040, we'll see an evolution of things," he said.
The technology will ultimately converge to greater simplicity and lower emissions, driven by carbon-intensity regulations by the International Maritime Organization.
"It's almost like a project to materialise something in reality that was unreal when we started in 2018," Tustin said.
But the Castor Initiative ships may not be the only ammonia-fuelled vessels that will hit the water, as engine technology development aligns for first deliveries in 2026.
Singapore's Eastern Pacific Shipping signed a preliminary deal last year to order at least one LPG carrier at Hyundai Heavy Industries powered by ammonia.
Norway's Hoegh Autoliners has also been working with MAN Energy Solutions to bring ammonia engines to car carriers it has ordered.
In addition, NYK Line is working on an ammonia-ready, LNG-fuelled VLCC as well as a capesize bulker, while Mitsui OSK Lines and K Line are both working on ammonia-powered bulk carriers.
And CMB.Tech has teamed up with engine maker WinGD to power newcastlemax bulkers ordered in China with ammonia.