Maritime training centres around the world may be unable to keep pace with the advanced technology and new marine fuels on board the vessels of tomorrow.
That is why the Torvald Klaveness group believes shipowners and operators will increasingly need to take matters into their own hands and will need to collaborate with equipment companies to plug skills gaps.
Torbjorn Eide, vice president of maritime personnel for Torvald Klaveness, told TradeWinds: "The traditional role of a vessel in providing goods to different ports and countries, the traditional delivery and trade, will continue as is. That's not where we see the big technology shift.
"The big technology shift, as I see it, is basically: how do we optimise the running of the vessel?"
This will require on-board tech to monitor and improve performance — particularly with respect to fuel consumption — and this is where Eide thinks there will be growing demand for "special competence" among the seagoing workforce.
"I think in the future the ship-shore-ship collaboration will have to be much much tighter and closer than what it is today because new technology is setting new demands of the sailors on board.
"It's quite interesting if you look to the countries where the majority of sailors today are recruited from and where they are developed. I don't think maritime schools and training centres in a large number of those countries will be capable of providing the right training and the right competence enhancement amongst the sailors — meaning that I do think owners and operators will have a much higher responsibility in the future for making sure that their people are properly trained."
Owners and operators will have to do much of this off their own backs or else in collaboration with manufacturers of engines, cargo-handling systems and other technology on board vessels, he said.
Collaboration in training will be critical during the new era of marine fuel, as low and zero-carbon bunkers are implemented on board vessels.
"The day you decide to go for a new fuel or a new type of engine that the sailors have never been introduced to before, I think the key to success is that the operator and the owner in collaboration with the makers of this [equipment] produce proper training programmes because I do not think training centres can," Eide said.
"If you take our example, we recruit 80% of our sailors from the Philippines. There are a lot of training centres in the Philippines. Some are quite good. Others are not that good, but it varies a lot."
Eide also thinks the relationship between the ship and the shore will begin to change.
"Sailors on board very often call the office to get advice — sailors think everyone in the office is a very smart guy or girl. Well, normally, they aren't much smarter than the people on board, they're just working with something completely different," Eide explained.
"As such, I think this common understanding between ship and shore will be more vital in the future.
"When we're looking into optimising operations — because that is actually what we're talking about — I think in the future we will look on educating our sailors as more becoming operators, optimising safe operations on board and then making sure we have people ashore who are able to guide them, but also get inputs accordingly, that actually at the end of the day produces a better result for how we operate the vessel."
Extra training needs and an increasingly skilled workforce will be expensive, of course.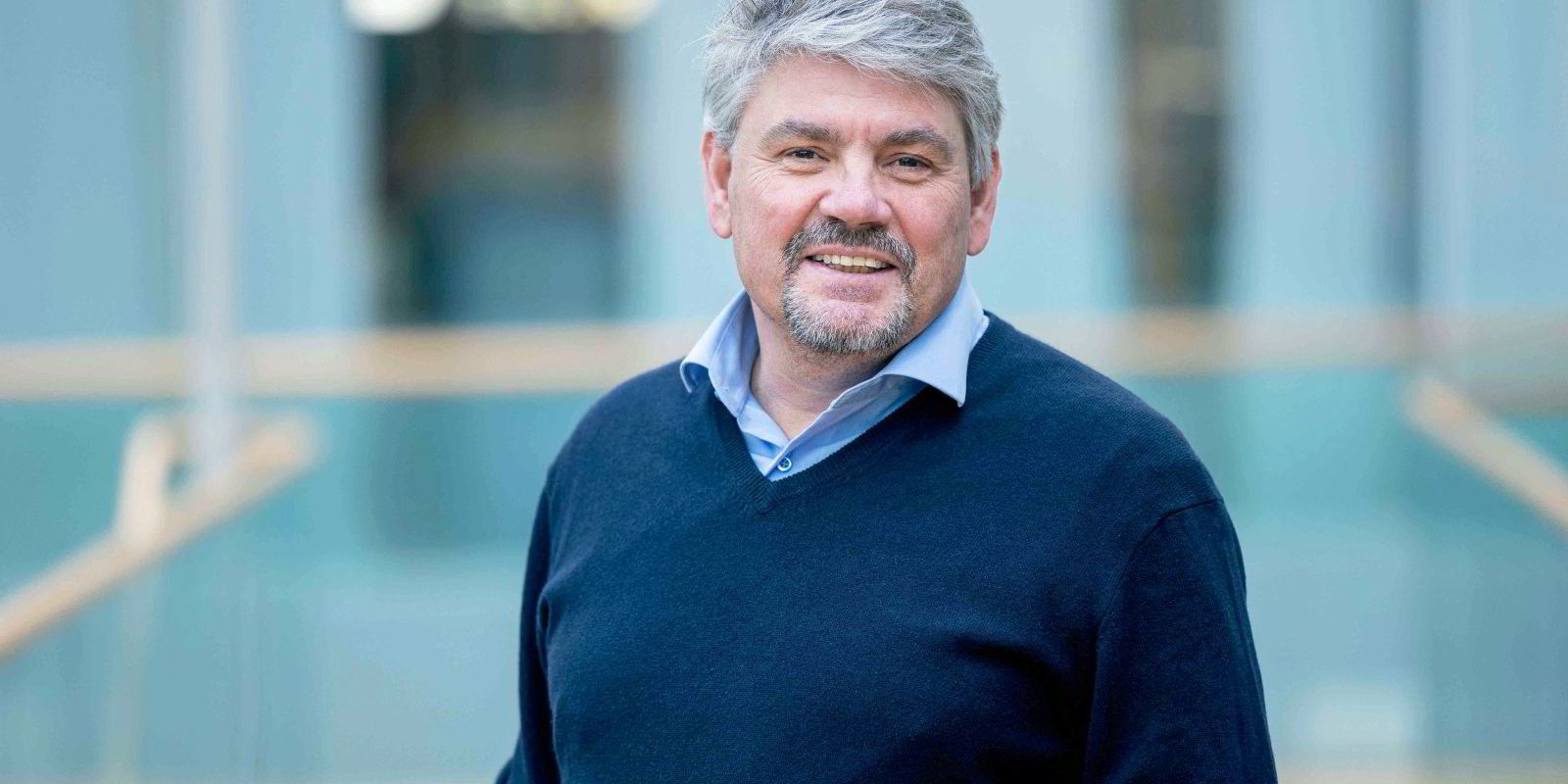 "When we are looking into the operational expense on the crewing side for KCC [Klaveness Combination Carriers], we have never been met back by KCC telling us: 'That's too expensive, why are we doing that?' We have been informed back: 'If that is what it takes, that's what we're going to do'," Eide said.
He thinks shipping companies will continue to recruit seafarers from countries where a seagoing career is seen as well-paid and an escape from poverty.
"The paradox is: when you look at the big crew supply countries today, their maritime schools and training centres do not necessarily reflect the advanced vessels they are going to operate in the future. And that's where I see owners and operators having to take this responsibility," he said.
Future expectations
"The things we demand of a sailor in the future will be so much more than what we expect to get from them today," Eide said.
It is not just the nature of seafaring that is changing, it is the demands of the seafarers themselves.
"People are much more conscious of what they want to achieve, how they want to achieve it and how they want to do it," he said.
"And if they come from good companies, of which there is a large number, they will always be attractive [employees] for others."
Seafarers, in other words, are increasingly speaking up for themselves and stating what they expect from employers — better internet connectivity on board vessels, better career progression opportunities, pension provisions, a comfortable working environment and more.
DAHM: BIOFUELS HAVE BEEN SMOOTH SAILING SO FAR
Engebret Dahm, chief executive of Norway's Klaveness Combination Carriers, told TradeWinds that the company has been trialling biofuels on board its vessels and so far the fuel has not presented a big challenge for its existing workforce.
"We have done three test runs with biofuel. I think that the crew has become quite used to changing the fuel, typically going into SECAs [sulphur emission control areas]," he said.
"Of course, there could be complexities in the new fuels that will need to be sorted out over time. But I don't think that the change of fuel in terms of biofuels will be the biggest problem on the crewing side, going forward."
"I do see that we have youngsters today and they are much more impatient than they used to be," Eide said.
Engebret Dahm, CEO of Klaveness Combination Carriers, told TradeWinds he is proud of the company's 95% retention rate for its seagoing workforce. He attributes it to the way the group involves its seafarers in its business.
"I think that's one of the advantages of having an integrated ship management pot with our own crewing offices — that you get this good branding or that they feel a part of the family," he said.
"There are a lot of extremely professional third-party ship managers with big offices, but this closeness to the company identity — being a part of something bigger and wanting to do something different and achieve something which no one else is doing — I think hopefully can be a motivating factor to keep people as well."