After a Covid-induced hiatus of four years, Greece is playing host to the shipping world again.
It welcomes thousands of maritime players descending on Athens for Posidonia 2022 from its established position of strength.
The pandemic did nothing to endanger Hellenes' leadership as the world's top shipowning nation.
According to data collected by the Greek Shipping Cooperation Committee in London, the size of the Greek-controlled merchant fleet has climbed by 4% since the last Posidonia in 2018, to a record of 355m dwt.
Depending on the measure used, the Greek-owned fleet accounts for between 16% and 21% of global shipping.
Viewed more narrowly within Europe, Greek dominance is almost crushing. Nearly 60% of shipping tonnage controlled by European Union interests is in Hellenic hands.
It is hard not to brag about such numbers.
In a statement ahead of Posidonia, Union of Greek Shipowners (UGS) president Melina Travlos, hailed the Hellenic shipping community as a global industry leader.
Covid and the geopolitical crises of recent months provided further evidence of what shipping is worth, she said.
The industry "has demonstrated its strategic dimension and its essential contribution to the functioning of the global ecosystem as well as the welfare of the citizens of the world", said Travlos — the first woman at the helm in the UGS' 106-year history.
The gap narrows
There is one problem, however.
Greece may not be the world's top shipping nation for much longer. China is catching up, fast.
Barely two years ago, the Greek-controlled fleet enjoyed a comfortable lead of 35 million gt over China, according to figures in the Clarksons World Fleet Monitor from January 2021.
By April 2022, the gap had almost halved, with Greece ahead by just 19 million gt.
Given the gradual absorption of Hong Kong into China, Chinese fleet figures include Hong Kong-owned ships as well.
At that rate, the Greek lead will have vanished by the next Posidonia in 2024.
Taking newbuilding figures into account, this has already happened. Chinese owners have 29.4 million gt of shipping tonnage under construction, almost twice as much as Greeks' 15.1 million gt, the Clarksons figures show.
George Procopiou, a Greek owner with a deep knowledge of the Far East, has been pointing for years to the risk of a "China Inc", in which the giant economy would keep its own business to itself.
Fraught geopolitics are inexorably pushing in this direction.
For all their legendary skill in navigating markets, it is hard to see how Greeks can maintain their leading position in a global economy increasingly divided into antagonistic regional blocs in which geopolitics trump free trade.
A world in which superpowers throw their weight around, unilaterally set the rules of the game and have the technical means to enforce their will is becoming increasingly uncomfortable for plucky, freewheeling, opportunistic operators such as the Greeks.
That particularly applies to the sanctions-ridden tanker market, in which Greek dominance reaches a 32% market share.
European frustrations
One way that Greeks could secure and reaffirm their leadership role is through Europe.
Greek shipping and government officials never tire of pointing out what a strategic asset shipping represents for the EU, being a rare industry in which the continent is a bigger player than the US or China.
The Ukraine crisis underlined the industry's role.With Europe curbing its imports of pipeline-fed Russian natural gas and oil, Greek shipowners' help in importing these commodities by ship from other parts of the world inevitably rises.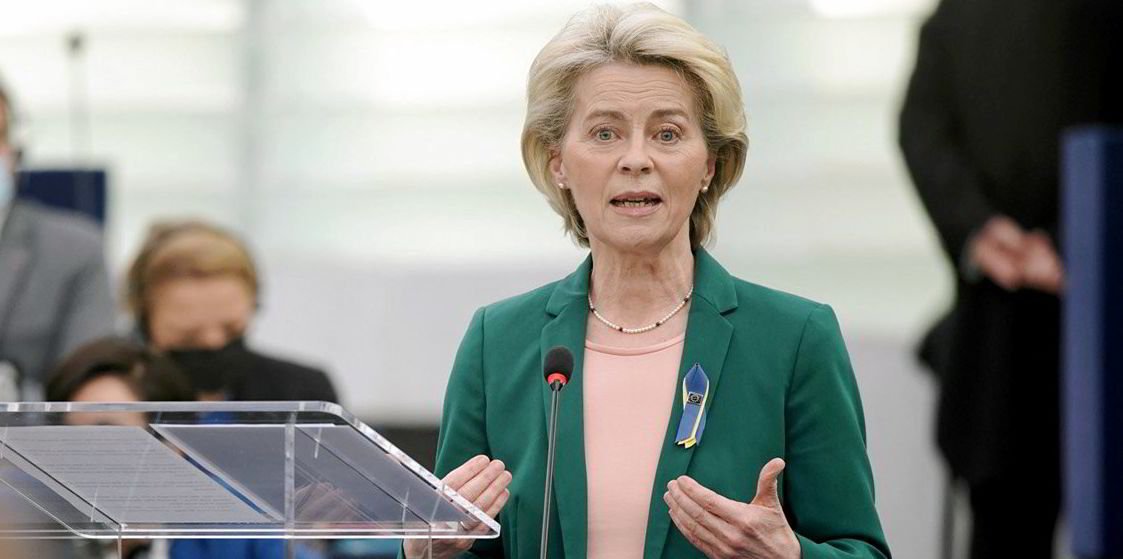 "Greek shipping, which is an integral part of European shipping, provides a strategic advantage to the EU in its effort to ensure the adequacy and independence of its supply with essential goods and energy," Travlos said.
In many Greek owners' minds, however, European policymakers are more of a hostile force than brothers in arms.
Parts of the European Commission are said to be reopening a hard-fought arrangement from a few years ago when the UGS managed to keep EU tax regulators at bay by accepting a 10% charge on shipping profits.
The Ukraine war created additional friction after the commission briefly unveiled ideas to bar EU shipping firms from carrying Russian oil even to third-party buyers neutral in the conflict.
But can shipping sell itself as a strategic European asset and at the same time bristle at being used as one in a war?