Carbon capture and storage markets are expected to grow, and many shipping companies want to get in on the nascent market for transporting CO2.
About the Green Seas First Movers report
This story is part of a TradeWinds Business Focus exploring shipping companies that are early adopters across a range of green shipping technologies and fuels.
But it is Northern Lights, which is developing transport infrastructure in north-west Europe, and shipping partner K Line that have cut the cake to celebrate the first purpose-built liquefied CO2 carriers.
TradeWinds reported in February that Northern Lights is looking to order two more vessels as it waits for the first two newbuildings scheduled to be delivered from China's Dalian Shipbuilding Industry Co next year.
And there are likely more to come.
The initial two ships will support the first phase of the project, with 1.5m tonnes per annum of volume.
Baris Dalek, the shipping commercial manager at Northern Lights, said that when the second phase of the project ramps up to 5.2m tpa of CO2, it will eventually need about 10 ships to move those volumes.
The company has completed front-end engineering and design for phase 2, and it is looking to take a final investment decision that would allow it to move forward with the expansion.
Dalek said Northern Lights spent four or five years talking to potential customers and it has developed a strong sense for routes and potential volumes that will be moved in northwest Europe.
The company concluded that with liquefied CO2 density and the relatively short distances involved, it will be a market that is ideal for the small to medium-size ships.
"Relatively small ships can really transport significant volumes, I will say between 0.4m to 0.6m tonnes per annum, maybe even more depending on the distance," he said.
That is why Northern Lights' first two ships were ordered at just 7,500 cbm of capacity, and the company envisages a second asset class of 12,000 cbm or near that.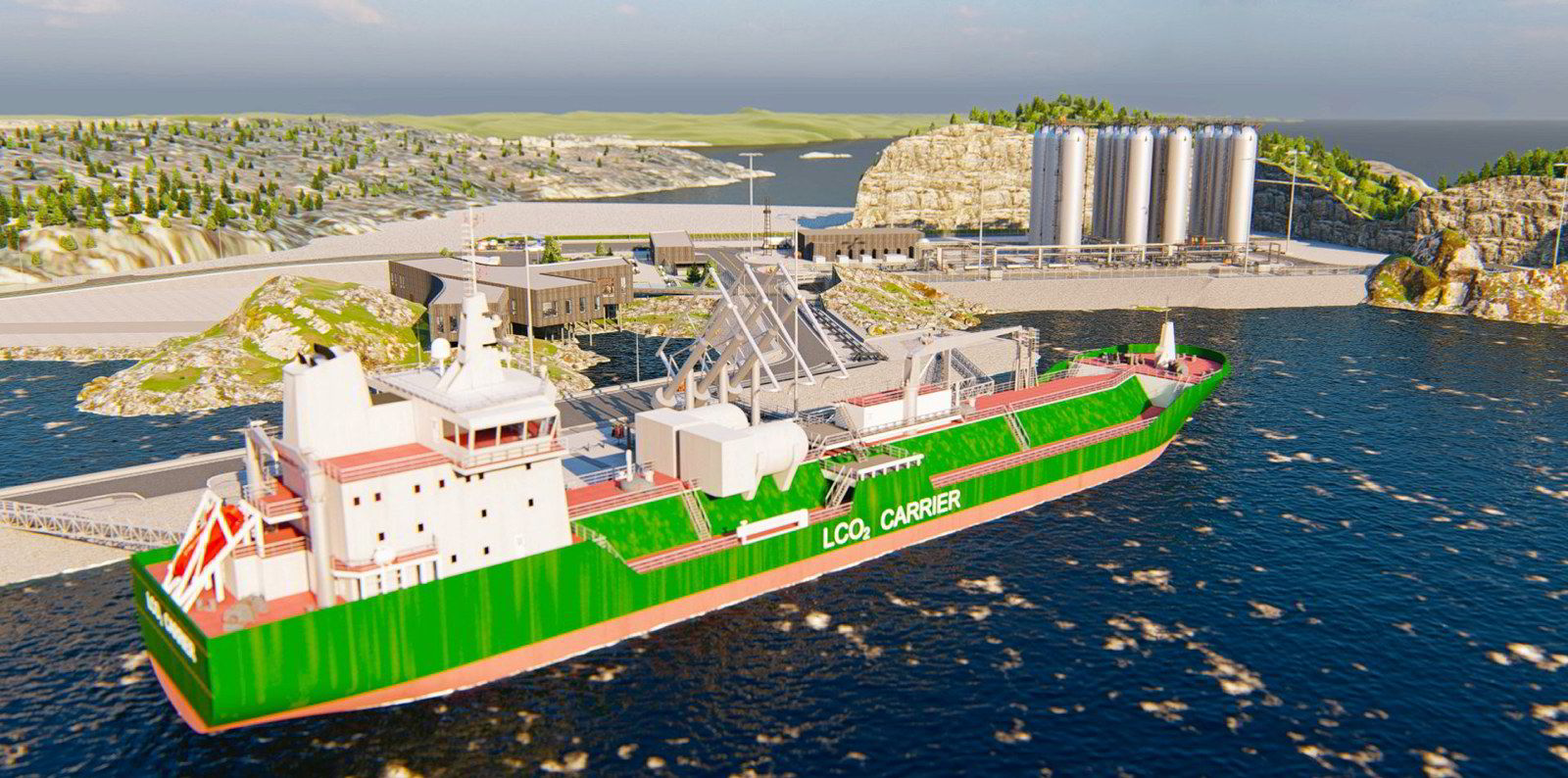 Technically, he said shipping CO2 is neither extremely complicated, nor entirely straightforward compared to other cargoes.
The company adapted designs for LPG carriers to develop its first 130-metre-long newbuildings by adding a CO2 carriage system and insulation to maintain temperatures to keep it liquefied.
Because of the cargo's higher density than CO2, the ships each include two single-cylinder pressurised cargo tanks that help maximise volume.
Other shipowners are looking to get into the game, with the likes of Peter Livanos-backed EcoLog and Knutsen NYK Carbon Carriers set up to capitalise on the nascent market.
Dalek said he believes development of carbon capture and storage will ultimately lead to three regional shipping markets, with Northern Lights' home territory of north-west Europe leading the charge.
But ships will also be needed for markets in the Mediterranean and Asia, where larger vessels may be needed.