Wind propulsion may seem to be from the past, but there are now more large oceangoing vessels with modern sail systems fitted than ships burning alternative fuels.
It is a claim International Windship Association (IWSA) secretary general Gavin Allwright is happy to make as he cites major shipping and industrial groups such as Mitsui OSK Lines, Wallenius, Alfa Laval, Yara Marine Technologies and Michelin investing large sums in developing sail systems.
These are credible companies putting serious money into areas they have carefully studied, he told TradeWinds.
But smaller developers have struggled to secure financing to move from the "valley of death" between building prototypes and going to market with proven products.
It is a situation IWSA is working to change with plans for a wind propulsion accelerator.
"The elevator pitch is that it is a three-stage programme [aiming] to be self-sustaining after three to five years," said Allwright, outlining plans that include setting up or finding investment funds — and, most ambitiously, potentially running a fleet of vessels to test wind propulsion prototypes in real-life operations.
The accelerator programme will feature financial packages, including grants, plus soft and eventually commercial loans, alongside business advice, engineering support and classification to ensure designs and prototypes are robust, he said.
"My job at the moment is reaching out to funders," Allwright said. "Feedback has been positive, but also that it's challenging."
However, he added: "I would like to see us having an assessment of a few pilot projects to go through the process, maybe by the end of the year."
The association will act as an initiator for the accelerator scheme, which could also be described as an incubator, but will not run it. It will be set up as an independent not-for-profit organisation.
Regional hubs, which IWSA is establishing, will feed projects into the system.
One of IWSA's members is setting up a green shipping technology fund that the association hopes to piggyback on. A commercially run installation fund would probably include elements of social impact.
It can be easier to secure national innovation funding from countries where developers are based, but even that process can be long and intricate for small firms to plot their way through.
Raising finance for international projects becomes harder if national schemes lose interest, so the accelerator will probably need to develop various pots of funds, Allwright said.
But the truly ambitious aim is to operate a test fleet of five to 10 different types of vessels, of various sizes, that can be fitted with prototype systems that are taken through the validation process.
The association has approached a few shipping companies, including members, that may be prepared to donate vessels nearing the end of their lives for a peppercorn charter, Allwright said, and it would look for a ship management company to run them.
Ships would undergo installations and sea trials for an estimated three to six months a year. Issues of compliance and insurance still need to be resolved for vessels to run on commercial routes.
But Allwright said: "The moment I open this Pandora's box, my workload goes through the roof, so we are keeping it fairly low-key at the moment."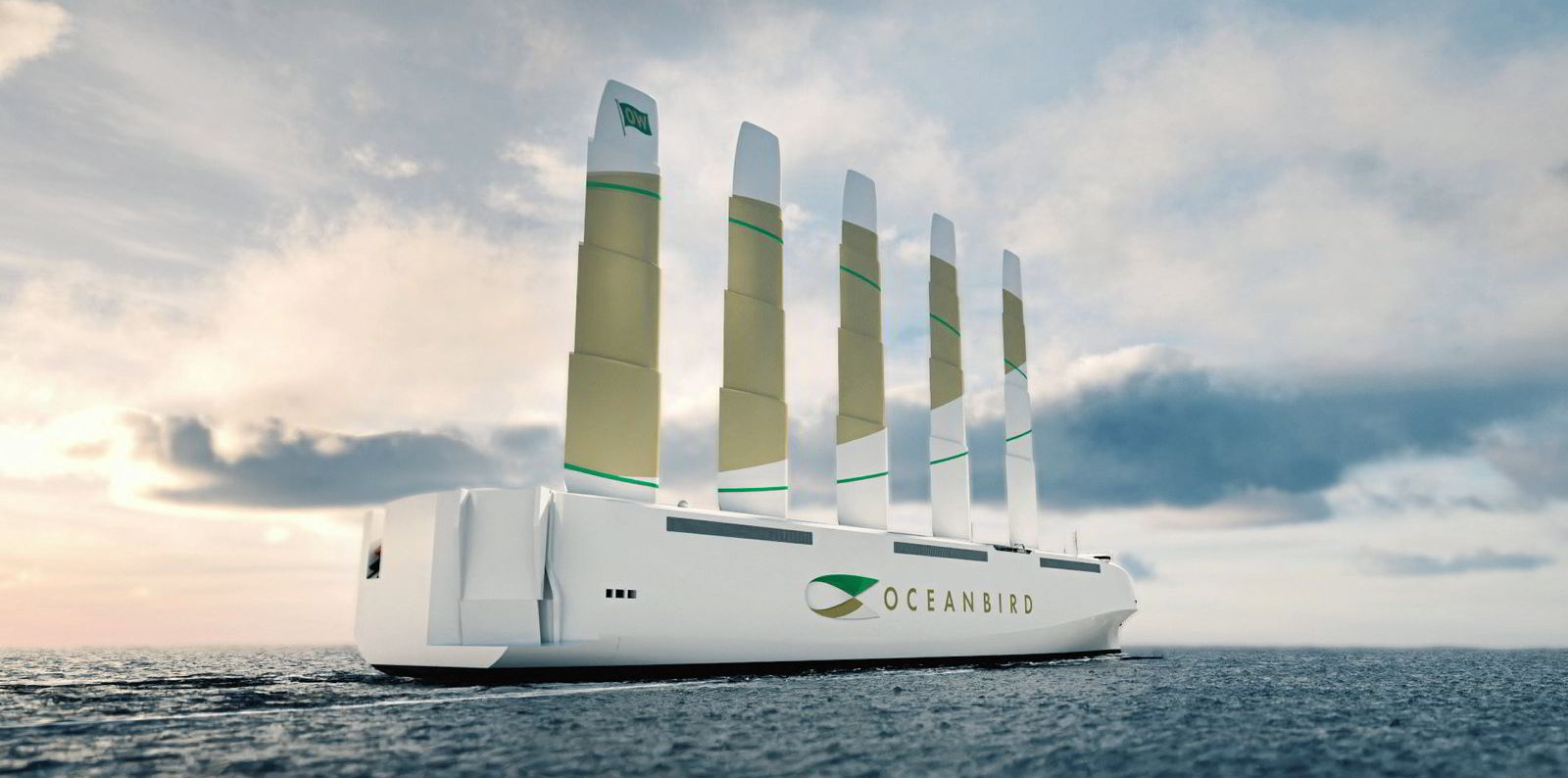 It might be easier to run a database of shipping companies prepared to test types of equipment as they emerge, he admitted. That would be quicker than individual manufacturers seeking partners.
But shipping companies, Allwright believes, are beginning to realise that the infrastructures to deliver zero-emission fuels are at least a decade away, maybe more.
And as they come under regulatory pressure to cut emissions, wind power is available now and can be used to reduce consumption of initially high-price alternative and increasingly expensive fossil fuels.
The Oceanbird transatlantic car carrier being developed by Alfa Laval and Wallenius is a prime example. The design may be able to achieve a 90% reduction in emissions, according to the partners, to carry 7,000 vehicles.
Allwright reckons a doubling of wind propulsion installation numbers would cut prices by 10%.
"Probably the biggest obstacle now is having enough demonstrators on the water," he said.
"Some of the biggest shipping companies in the world are engaging with this, and they are no fools. The big issue is: can we get it to the economies of scale where costs are coming down?"