A container feeder vessel and a general cargo ship collided early on Wednesday, causing a fire on the former that was soon put out by the crew.
Greek coastguards reported the incident as happening about four nautical miles south of the island of Cefalonia, in the Ionian Sea just west of the Greek mainland.
According to the officials, a collision with the 6,400-dwt cargo ship Sea Leader (built 2007) led to a fire on the 724-teu Libertas-H (built 2007).
The 11-strong crew of the Libertas-H extinguished the flames. "The situation seems under control," the Greek coastguards said.
Just material damages have been reported on the two ships, which are both laden, without any casualties or pollution. None of the crews have reported to be seeking to abandon the vessels, which also show no stability issues.
Managers at the vessel's German owner Reederei Hinsch were not immediately available to comment.
The MarineTraffic vessel tracker shows the Portuguese-flagged ship as having left the collision site, apparently under its own steam, to the Gulf of Argostoli at Cefalonia.
The Sea Leader, however, is shown as still immobilised south of the island.
The Maltese-flagged ship with 12 seafarers on board is listed under Cyprus-registered Hawkesa Holding, which owns another four similar vessels.
Its manager is Switzerland-based Granvik Shipping.
Reederei Hinsch, the owner of the Libertas-H, operates five feederships and two general cargo ships.
Turkish vessel grounded in Aegean
The Libertas-H and Sea Leader were not the only vessels falling into trouble.
According to a separate source, a Turkish-owned container feeder ship got stuck in Greek waters on Tuesday after grounding in the Aegean Sea.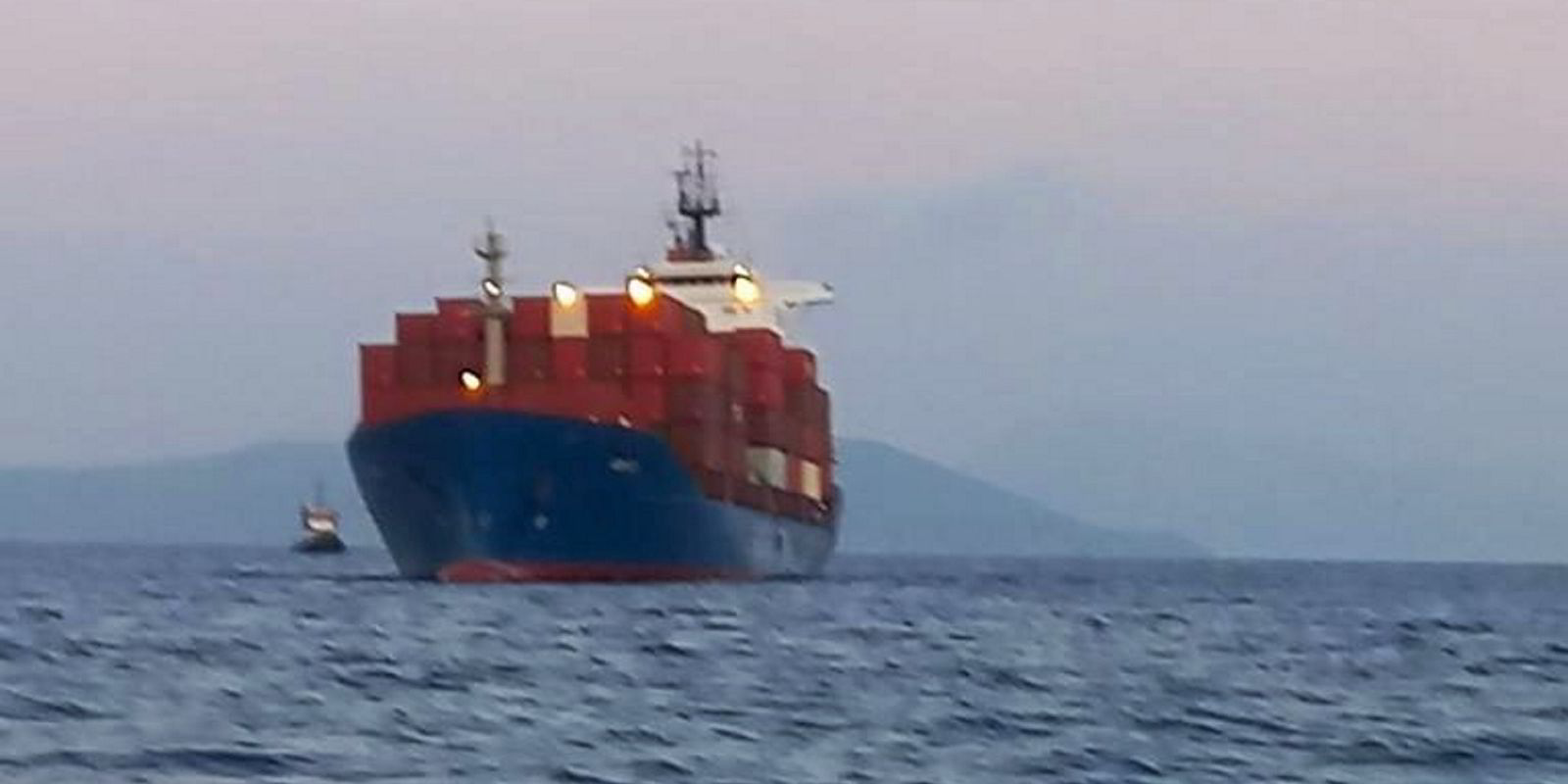 Vernicos Scafi Tug and Salvage vessels were working on the 1,118-teu Vento (built 2005), which was immobilised just north of the Greek island of Kos.
The Akkon Denizcilik-managed vessel had been underway laden from the Turkish port of Nemrut to Ashdod in Israel.
With the Vento firmly stuck, the powerful 4,400-bhp Vernicos Sifnos (built 2008) was sent to the area on Wednesday to assist.
By the afternoon the Vento was successfully refloated, TradeWinds has learned.