CMA CGM has bought four more traditional panamax and sub-panamax container ships in deals worth an estimated $230m.
The French liner operator is acquiring two of Mandarin Shipping's 1,700-teu vessels and two 4,250-teu vessels from XT Shipping of Israel.
Haifa-based XT Shipping is selling the 4,250-teu Zim Tarragona and sister Zim Constanza (both built 2010) for close to $72m each, according to brokers.
That reflects a drop in values since the beginning of the year, when owners were seeking $90m for similar vessels, but the price is still historically extremely high, argues Braemar Shipping Services.
Tim Huxley-led Mandarin is selling the 1,756-teu Mount Kellett (built 2017) with delivery at the end of July at around $45m.
The 1,756-teu sistership Mount Butler (built 2016) is also being sold for an undisclosed price at the end of its existing charter to the carrier in July 2023, say brokers.
That will leave the Hong Kong owner with just the 1,756-teu Mount Cameron (built 2016) as the last remaining of six vessels ordered at the former Zhejiang Ouhua Shipbuilding in China in 2014.
The ships are based on the CV Neptun 1700 design, with an extra-wide beam and a length of 170 metres defining them as Bangkokmaxes.
Rodolphe Saade-led CMA CGM has been in the vanguard of liner operators buying secondhand ships since the beginning of 2020, with 75 acquisitions prior to the latest purchases, according to Alphaliner.
But it has also been successful at securing some of the few large container ships available for long-term charter.
The company will charter the 6,540-teu CMA CGM Musset (built 2010) for three years at $62,000 per day.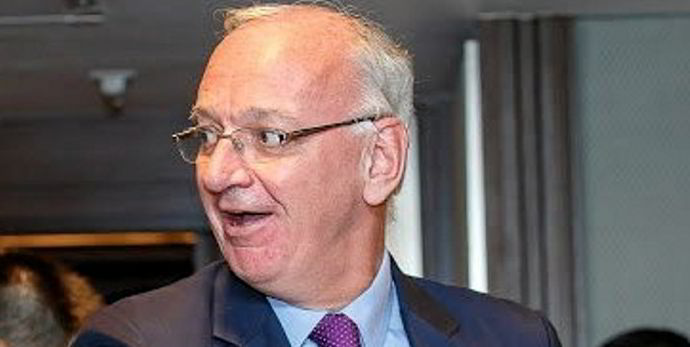 The Danaos Shipping-controlled vessel is fixed from next February, according to brokers.
The fixture stands out in a market in which a lack of liquidity means every new deal sets a fresh benchmark.
Israeli liner operator Zim is taking a pair of vessels for five years from the world's largest tonnage provider, Seaspan Corp, with delivery in summer 2023.
Zim fixed the 4,520-teu Seaspan Chiba and Seaspan Kobe (both built 2011) at $43,000 per day starting after February 2023, according to brokers.
Singapore-based Sea Consortium is reportedly selling sold the 3,421-teu Eastaway Malmsey (built 2011) to Abu Dhabi's Safeen Feeders for around $65m.
The deals reflect confidence in the shipping market despite falling container freight rates.
Freight rates on major east-west trades continue to slide to levels last seen 12 months ago.
Rates from Asia to the US west coast have dropped below $10,000 per 40-foot equivalent unit (feu).
Eastbound transpacific rates hit $8,934 per feu as of 20 June, having averaged around $15,000 per teu for most of the year to date, according to the Freightos Baltic Index.
Freight rates from Asia to North Europe sank to $10,575 per feu on 20 June, nearly 397 points down on a year ago.