Container freight rates are tipped to stay at elevated levels after coming off their recent highs.
Spot freight rates from Asia to North Europe look to be bottoming out after falling to their lowest levels in 10 months.
Rates dropped to $10,835 per 40-foot equivalent unit (feu) on 28 April, their lowest freight rate since the first week of June 2021.
That puts them 28% — or $4,225 — beneath their peaks in late January in what is the sharpest fall on any of the east-west trades, according to the Freightos Baltic Index.
Seasonal factors in the run-up to peak season, fewer exports from Covid-19-struck China, and the impact of inflation on European demand may have helped in reducing rates.
Yet ongoing efforts by lines to "blank", or cancel, sailings are also helping to stem the decline.
Mediterranean Shipping Co (MSC) and its 2M partner Maersk continued their strategy of blanking sailings with the omission of the next sailing of the 23,782-teu MSC Diletta (built 2021) from MSC's Lion service.
Japan's Ocean Network Express added that "turmoil still remains within the entire global supply chain".
Congestion to increase
While the direction of freight markets is unclear, US-based logistics provider CH Robinson expects global ocean freight rates for container ships to remain elevated this year.
Covid lockdowns in China led to a slowdown on export volumes from Asia to the US, the company told a 27 April earnings call.
"When exporting to the US returns to normal levels, congestion is likely to increase," chief executive Robert Biesterfeld said.
"With limited new vessel deliveries in 2022, we expect capacity to be strained for much of the year."
"And although ocean rates may taper a little, we expect them to remain elevated," he said.
Rates from Asia to the US west coast remained level this week at $15,552 per feu, while those to the US east coast were also unchanged at $17,148.
Strong demand from US consumers has helped to stem the decline in rates for transpacific shipments.
Rebound in rates
Global freight rates remain elevated as a result of prudent capacity management by liner operators, said Fearnley Securities.
The unwillingness of liner operators to increase capacity pointed toward tight capacity in the coming months, the analyst said.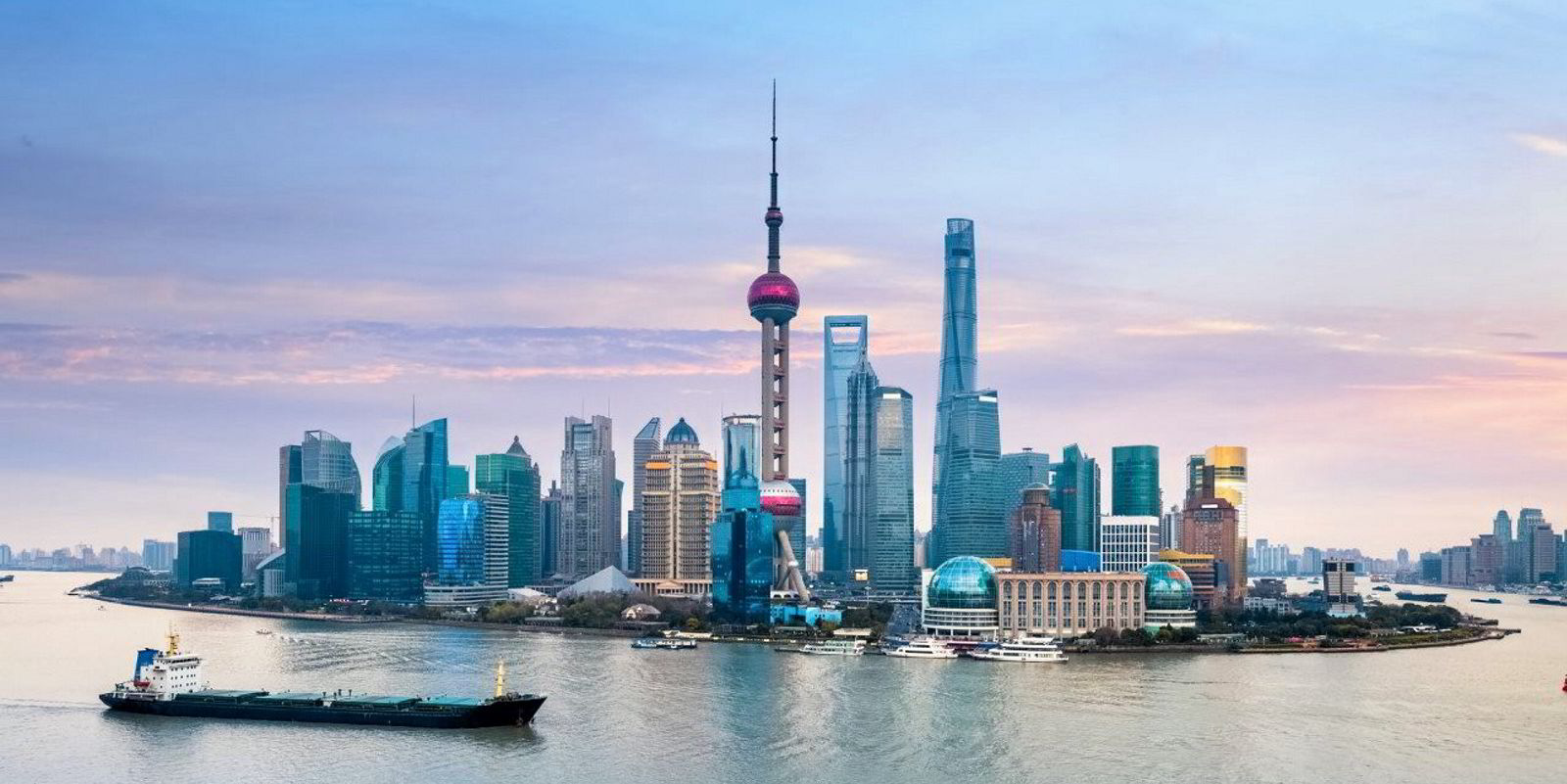 "A potential reversal in freight levels is becoming increasingly likely in our view."
Ocean volumes out of Shanghai have been impacted by the drop in manufacturing and a lack of available trucking.
Some 506 vessels were awaiting berthing space at Chinese ports on 19 April, up 95% from the 260 waiting offshore in February, according to CH Robinson estimates.
"In the very short term, this of course means that demand out of Shanghai is being reduced," said Lars Jensen, CEO of Vespucci Maritime.
"However, once we see a reopening, the expectation should be a surge of cargo coming out of Shanghai.
"This will be a mix of cargo which has not loaded during the lockdown as well as factories playing 'catch-up' with lost production whilst under lockdown.
"This will lead to a sharp upwards pressure on freight rates," he said.