Regional container specialist SITC International has doubled profits on the back of soaring freight rates in the Asian feeder trades.
The Hong Kong-based feeder operator bagged $1.17bn in profit in the first half year. That compares with just $487m logged in the same period last year.
The stunning performance reflected rising freight rates and higher volumes that benefited its container shipping division.
The company recently flagged the expectation of improved performance in a profit alert issued to the Stock Exchange of Hong Kong.
In July, SITC said that freight rates had significantly increased, driven by "continues improvement in the relationship between supply and demand in the Asian region".
That has been borne out with a 69.2% rise in revenues to $2.25bn in the first half year, up from $1.33bn in the same period in 2021.
Freight rates were 60% higher at $1,239 per teu in the first half year, up from $770 per teu in the interim period a year earlier.
Continuous expansion by the company in the Asian market further boosted performance, as volumes rose 8.1% to 1.61m teu, the company said.
SITC operates 97 vessels up to 2700 teu, of which 74 are owned.
Purchase plans
The Yang Shaopeng-led company has made no secret of plans to expand its operations in the Asian shipping trades.
SITC "will continue to purchase container vessels and containers and invest in logistic projects as and when appropriate," it said.
The company is currently listed by Alphaliner as the 14th largest liner operator, but has in the past two years embarked on an ambitious newbuilding programvme.
The company took delivery on 10 August of the 2,600-teu SITC Chunming (built 2022) from Yangzijiang Shipbuilding (YZJ).
The vessel is the first of ten SDARI-designed sister ships that the yard will deliver to SITC year and in 2023.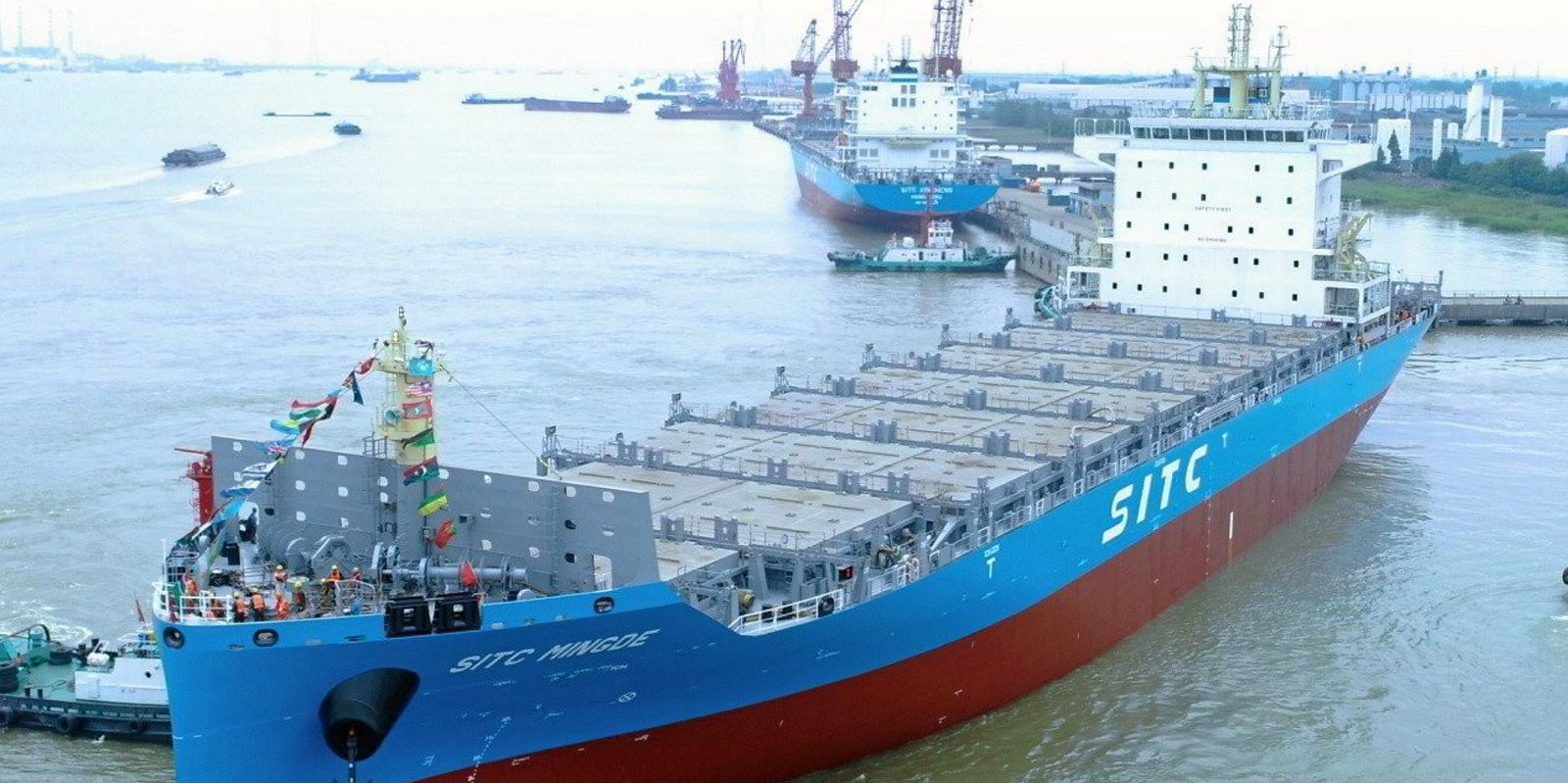 That follows the delivery on 20 July of the 1,844 teu vessel SITC Mingde (built 2022). The vessel is the sixth unit in a series of twelve Bangkokmaxes that SITC will receive from YZJ this year and in early 2023.
SITC has taken delivery of seven newbuild container vessels in the first half year, the company said.
Another 35 vessels – ranging in size from 1,023 teu, 1,800 teu and 2,700 teu – are scheduled for delivery in the coming year.
The newbuilds are under construction at South Korea's Dae Sun Shipbuilding & Engineering, as well as YZJ and Huanghai Shipbuilding of China.