Liner operators have good reason to decarbonise. Their customers want or need it.
Around 90 of AP Moller-Maersk's top 200 customers have set themselves aggressive targets for zero-carbon solutions, and shippers claim they are prepared to pay the extra cost.
"If you translate it to [the price of] a pair of shoes, it's a few cents," says the Danish company's head of decarbonisation, Morten Bo Christiansen. "That's why we are excited about the speed with which we can do this."
But the world's biggest liner operator has pointedly steered clear of LNG. Maersk has opted to "leapfrog" what it deems a transitional fuel in the hope of deploying its first carbon-neutral containership, burning methanol, by 2023.
Its large European competitors, France's CMA CGM and Germany's Hapag-Lloyd, are taking a very different course.
CMA CGM is far and away the liner sector's leading pioneer of LNG-fuelled vessels. It plans to power 32 of its containerships with LNG by 2022, and 13 of them are already in service. On 30 April, it unveiled its latest order with Chinese yards for a further 12 dual-fuel neo-panamaxes of between 13,000 teu and 15,000 teu, for delivery in 2023 and 2024.
Hapag-Lloyd is testing the waters by retrofitting its 14,993-teu Brussels Express (built 2014) to LNG and has placed orders for six dual-fuel, 23,000-teu boxships that will bunker LNG.
The two European liner operators have committed to gas in the belief that it is the only alternative to conventional fuel that can make a significant difference right now.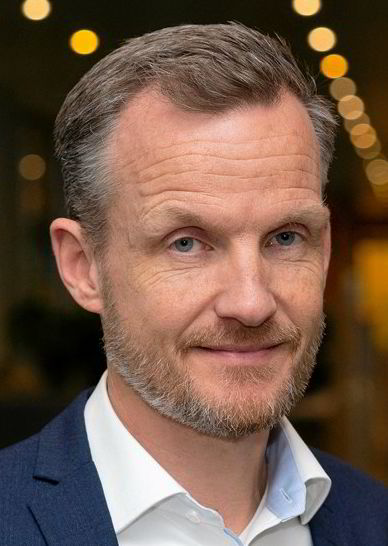 No one knows the long-term alternative fuel solution, but there are options for the expected 20-year lifetime of a vessel, says Richard von Berlepsch, managing director fleet at Hapag-Lloyd.
"From a technical point of view, we have reached a stage where no major improvements are possible on traditional engines and ship networks. That is why we are discussing different fuels and propulsion technologies," he says.
Von Berlepsch cites two potential pathways at present. One stems from biological sources such as cultivated crops, food waste or manure. The other is synthetic fuels with a hydrogen base produced using renewable energy.
These can be used to produce synthetic diesel, methane gas, methanol, ammonia and compressed or liquefied hydrogen.
Significant challenges need to be considered, notably the energy density of a fuel, which affects how much fuel must be bunkered.
Methane gas, for example, requires 2.5 times the storage space of traditional fuel, while ammonia would take two to three times the space.
Questions also hover over availability, safety and regulatory requirements, as well as price.
With that in mind, Hapag-Lloyd's strategy comprises a mix of scrubbers, LNG and very low-sulphur fuel oil (VLSFO).
It has also tested biofuels, bunkering the 4,402-teu Montreal Express (built 2003) in February 2020 with VLSFO containing 20% biodiesel based on cooking oils and fats.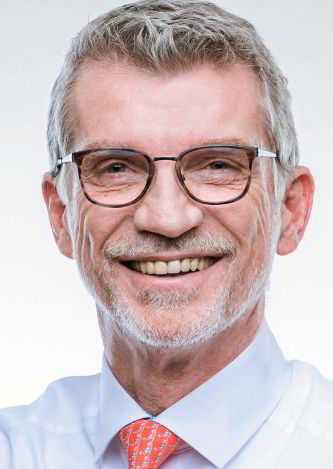 CMA CGM did something similar in December 2019 with the 5,095-teu CMA CGM White Shark (built 2007) and 16,020-teu CMA CGM Alexander von Humboldt (built 2013), testing biofuels consisting of recycled plant oil and forestry waste.
But biofuel is deemed "a bridging fuel" rather than a long-term solution, says Von Berlepsch. Problems also exist in gaining approval for biofuel from engine manufacturers, flag states and insurance companies.
So Hapag-Lloyd is opting to use methane gas on part of its fleet. It believes that other alternative fuels need a further 10 or 15 years of development before they can be produced in large quantities.
Gas, on the other hand, is readily available, with an established infrastructure, regulatory environment and the involvement of engine manufacturers. Gas also keeps future options open.
"In view of that, if we have to make a decision right now, it's probably sensible in the next 20 years to focus on methane gas," Von Berlepsch says.
"If you take this route today, you are able to reduce the greenhouse gas emission/carbon footprint by 15% and 25%.
"And the vessels are able to switch to synthetic methane gas without any refits or modification, and then are carbon-neutral."
In the medium term, Hapag-Lloyd would seek to replace fossil-based LNG with hydrogen-based synthetically manufactured methane gas (S-LNG) or biologically produced methane (bio-LNG).
Those options are being pursued by CMA CGM, which took the decision to fuel nine 23,000-teu ships with LNG engines when it made the first order for such ships in 2017.
It has since gone further by pushing the production and use of biomethane/bio-LNG as a complement to existing biofuel.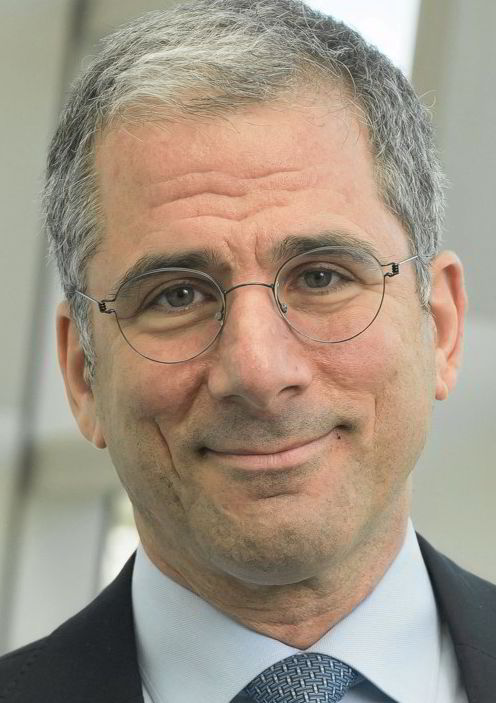 "We wanted to be practical and move forward now," says Farid Trad, CMA CGM vice president of bunkering & energy transition. "We think that biomethane is a legitimate energy source of energy transport. It's a circular economy promoter and it acts as a substitute for fossil fuel, so it ticks a lot of boxes."
CMA CGM tested biomethane last November when it deployed 1,000 tonnes of bio-LNG on the 23,000-teu CMA CGM Jacques Saade (built 2020).
It is scaling up production this year to 12,000 tonnes — enough to power two 1,400-teu vessels for a year. Biomethane gas will be injected into the grid under the guarantee-of-origin certification system.
The goal is to scale up biomethane production and show that it is commercially viable. If it proves a commercial success, the carrier could make its own investment in bio-LNG production facilities.
"We are looking at that, and potentially at some time in the future, when it makes sense from an economic point of view, also to look at liquefying some biomethane and put it onto our vessels," Trad says.
CMA CGM is also conducting research into S-LNG possibilities, but it needs a way to produce green electricity (for e-methane).
Other alternatives such as ammonia are under investigation, but have to be considered a medium- to long-term solution, Trad says.
CMA CGM is committed to carbon neutrality by 2050 using a variety of energy sources, including wind-assisted propulsion, ammonia and other green fuels.
It has also partnered Energy Observer, a former racing boat that is touring the world powered by hydrogen, with the goal of deploying the sustainable energy source on a large scale in shipping.
"The idea is that at some point in the future we will have 10% of alternative fuels for our consumption," Trad says. "But we found that biomethane has huge potential of scalability and we want to start with that. We believe that the energy transition road will be a mix of many solutions."
Hapag-Lloyd and CMA CGM deem partners necessary to help them with the transition.
CMA CGM forged the Coalition for the Energy of the Future, with 14 members working to develop future energies, including classification society Bureau Veritas and Total.
Von Berlepsch adds: "We're talking about a major change. We're talking about switching the worldwide fleet to alternative fuels.
"Needless to say, we can't do this alone. It will cost money, it is something where all stakeholders will have to work together."
For the next 20 years, the two liner companies see methane gas or LNG as the best way forward. Beyond that, it is impossible to say.