New York-listed Scorpio Tankers is having quite a year, both in the surging market for clean product cargoes and in the stock market, where its shares have soared a sector-leading 270%.
How good has it been? So good that even the analysts at Deutsche Bank have noticed.
A milestone in shipping equity markets came earlier this month when Deutsche Bank upgraded Scorpio to a "hold" and a $38 price target, from a previous "sell" designation and a target of $10.50.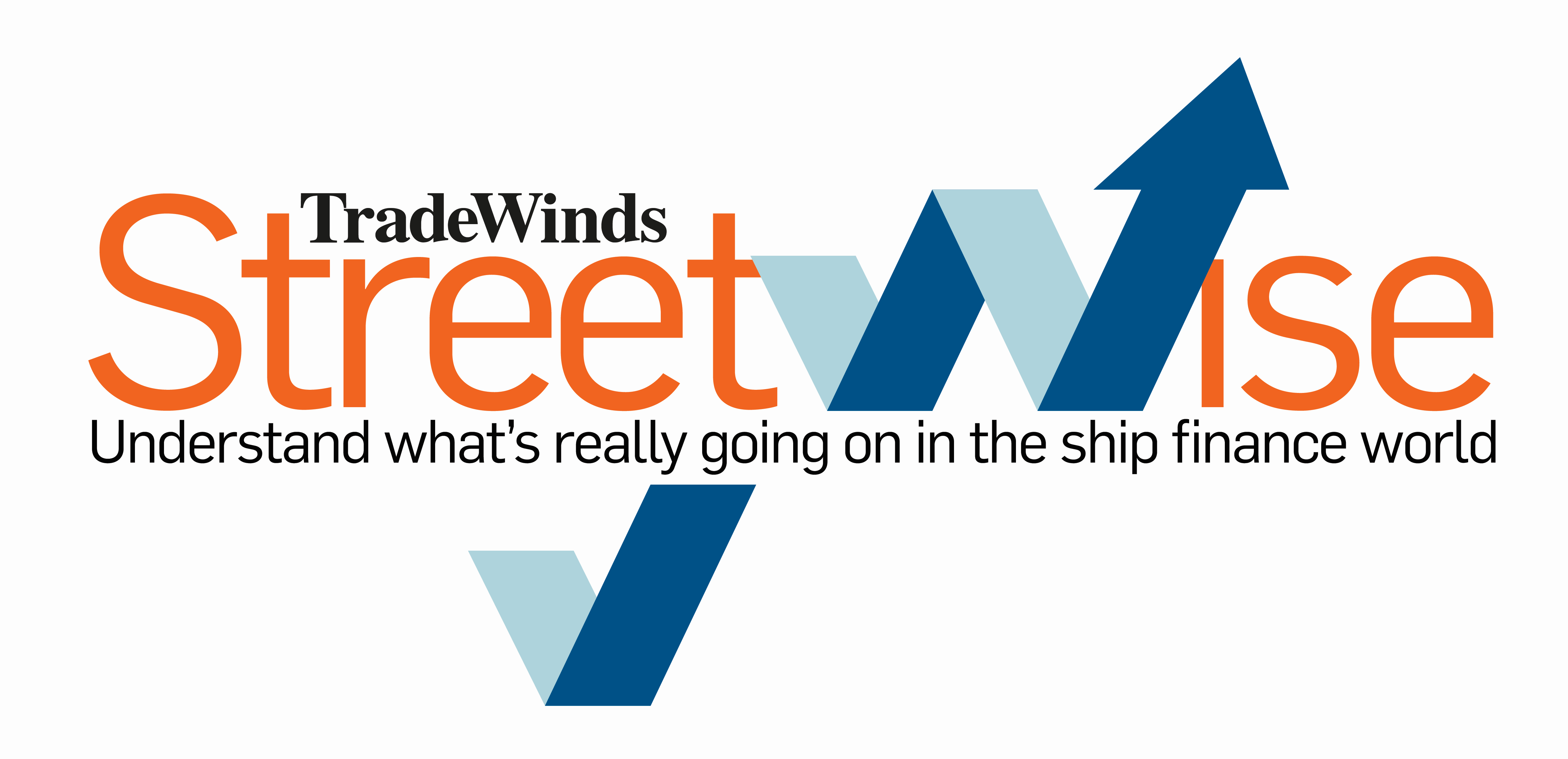 Subscribe to Streetwise
Ship finance is a riddle industry players need to solve to survive in a capital-intense business. In the latest newsletter by TradeWinds, finance correspondent Joe Brady helps you unravel its mysteries
That might sound encouraging until you hear that 13 other analysts covering the stock have a "buy" rating that they have maintained for most of 2022. It is also true that the stock was trading around $41 at the time of the upgrade and was over $48 on Wednesday.
That means those other stock pickers recommended Scorpio shares to their clients and made them money: a $1,000 investment in Scorpio on 3 January is worth about $3,700 this week.
It is a windfall that Deutsche Bank missed, and perhaps that accounted for just the slightest touch of humility in the client note that upgraded Scorpio and also transferred coverage from lead analyst Amit Mehrotra to his lieutenant, Chris Robertson.
"This has clearly been the wrong call this year," the analysts wrote.
But this being Deutsche Bank commenting on Scorpio, those words were quickly followed by these: "It's clearly been the right call over the last several years."
So just what is going on here? As Streetwise reported back in March, the relationship between the bank and the tanker owner — and more specifically between Mehrotra and Scorpio president Robert Bugbee — is, well, complicated.
The two have clashed over Scorpio's governance and capital-allocation practices and Mehrotra's commentary on the same, and there is no love lost between the sides. Denials of a running feud have been less than convincing.
It is worth noting that Robertson is a fresh hire from the staff of former Jefferies analyst Randy Giveans and has not been part of the Scorpio brouhaha.
Deutsche Bank justifies its less-than-enthusiastic view in part with the notion that it is departing from the other investment banks in how it evaluates shipping equities.
Rather than working off a six-month or even a 12-month window, the bank is evaluating long-term performance — more like a five-year track record — and how management teams deliver shareholder value over the period.
It's what's needed to attract long-term buy-and-hold institutional investors rather than hedge funds that flit in and out of the stocks, the analysts argue.
On that basis, Deutsche Bank can cover its Scorpio scepticism with evidence that the company has bled hundreds of millions of dollars in share value since it became a public company in 2010. Indeed, the stock's current price above $48 per share is well down from its adjusted start of $127.50 per share in March 2010.
The implied message: "They burned you before — they might do it again."
Even so, many in the market — even some in analyst ranks — have done their share of eye-rolling at the notion that there hasn't been a personal element in the bank's commentary.
And what may be getting overshadowed is the good work that Scorpio management has done this year in improving what admittedly was a balance sheet overburdened by debt.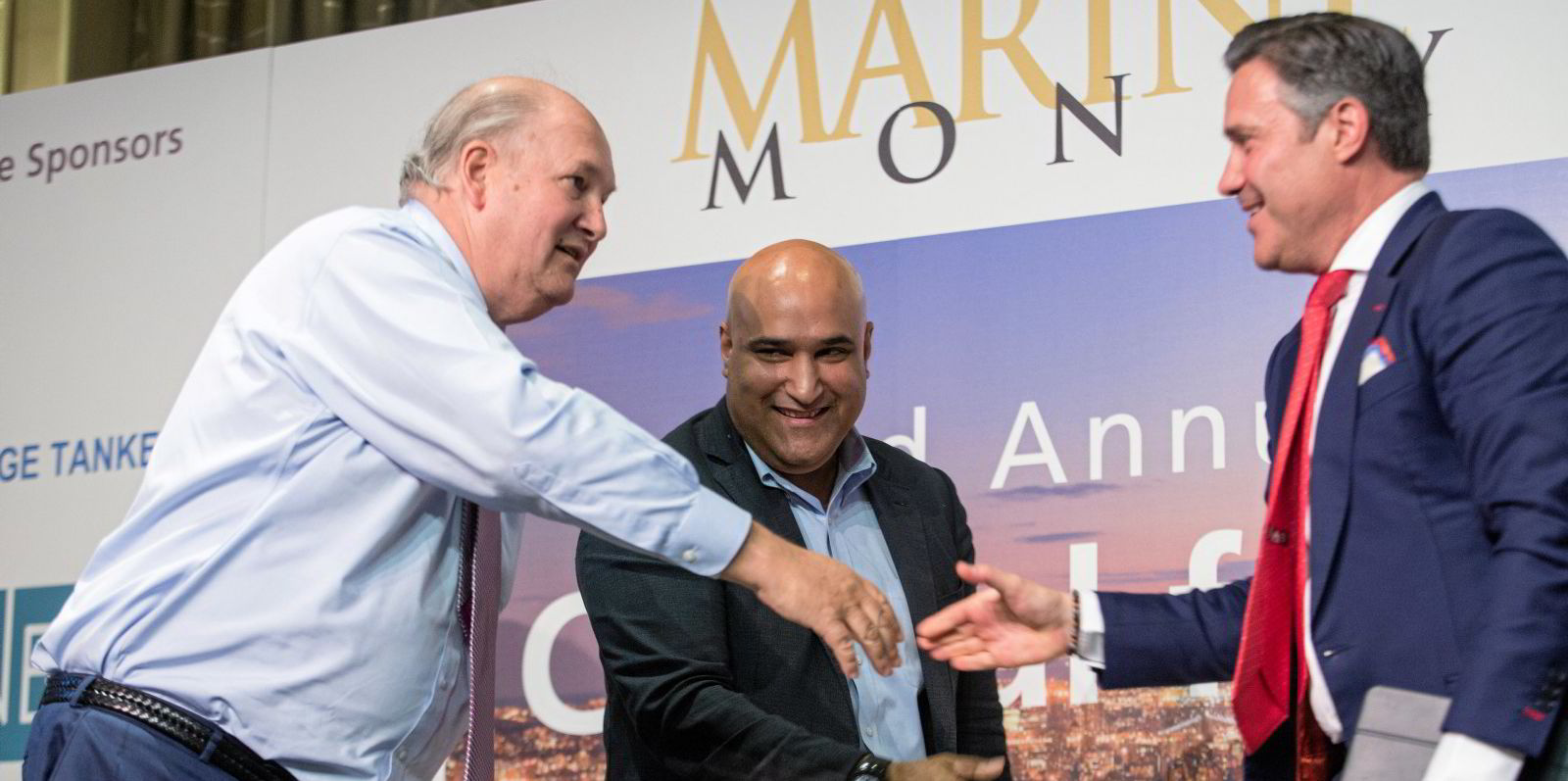 Using robust cash flows from operations, Scorpio is on track to retire nearly $1bn in debt by the end of the year. It has reduced the burden to below $2.5bn at 30 September, down from $3.16bn at year-end 2021.
The company has exercised purchase options on 23 vessels that were on sale-and-leaseback arrangements — typically the most expensive debt in a company's fleet. Scorpio has given notice to repay a bilateral credit facility on a 24th vessel.
And from July through 6 October, the company has repurchased an aggregate 3.07m of its common shares for $118.3m.
All of this has bolstered the balance sheet, and the debt reductions have lowered the operating breakeven that Deutsche Bank says is a deterrent to investment in anything but a bull market like the current run.
So with all the improvement, could even Deutsche Bank be joining the "buy" crowd before too long?
Streetwise asked Bugbee about that, and his answer spoke volumes about the relationship between Scorpio and its "favourite" investment bank.
"I think many of our shareholders are hoping that Deutsche Bank do not upgrade STNG," he said, referring to the Scorpio stock's ticker symbol.
"They would see this as a sign that a top of the market might be on the horizon."
More shipping finance news
Swiss trader and charterer Trafigura has fixed a huge new series of loans to allow it to deal with uncertain commodities markets this winter. Click here to read.
It was a case of maintaining the status quo in the ranking of top shipping analysts as determined by Institutional Investor magazine's annual survey, as once again it was Kenneth Hoexter of Bank of America walking away with the crown. Click here to read.
Nasdaq-listed United Maritime Corp has launched another share buyback programme as it continues to return money to investors. Click here to read.