Interest is running hot for what are perceived to be four unexpectedly open LNG carrier newbuilding berths for delivery dates in 2026 at Daewoo Shipbuilding & Marine Engineering.
Newbuilding market sources said DSME has gone out to its existing favoured LNG customers offering them each at least one berth. They named the companies as Japanese owner Mitsui OSK Lines and Angelicoussis Group company Maran Gas Maritime.
MOL is understood to be showing interest, but it is less clear if Maran will move forward, particularly at today's strong prices of around the $250m mark.
It is unclear, as yet, whether DSME is marketing the remaining two slots with rumours rumbling around the market about claims on them. But the yard, like other LNG carrier shipbuilders, has a long list of independent shipowners that have been lining up for early delivery berths.
Brokers said the shipbuilder would be highly likely to find buyers for them with price the only real sticking point.
South Korea's three big beasts of LNG carrier construction — DSME, Hyundai Heavy Industries and Samsung Heavy Industries — had been thought to be completely sold out for 2026 positions for LNG carriers. And all three shipbuilders have been holding back on opening up marketing for 2027 delivery dates.
Those following DSME and the LNG newbuilding sector closely originally quoted six slots as being up for grabs at the South Korean shipyard.
Two of the slots were understood to have been pencilled in for Peter Livanos' GasLog. But the Greek shipowner, which inked contracts for a quartet of LNG carrier newbuildings at the yard in December 2021, appears to have decided not to move forward with them.
Similarly, DSME was expected to receive two orders from compatriot owner Pan Ocean. These newbuildings, which TradeWinds reported as incoming in June, were to be contracted on the back of charter business from trader Vitol. But TradeWinds has learned that this business is also not moving forward.
Together, these four berths are the ones now being discussed in the market.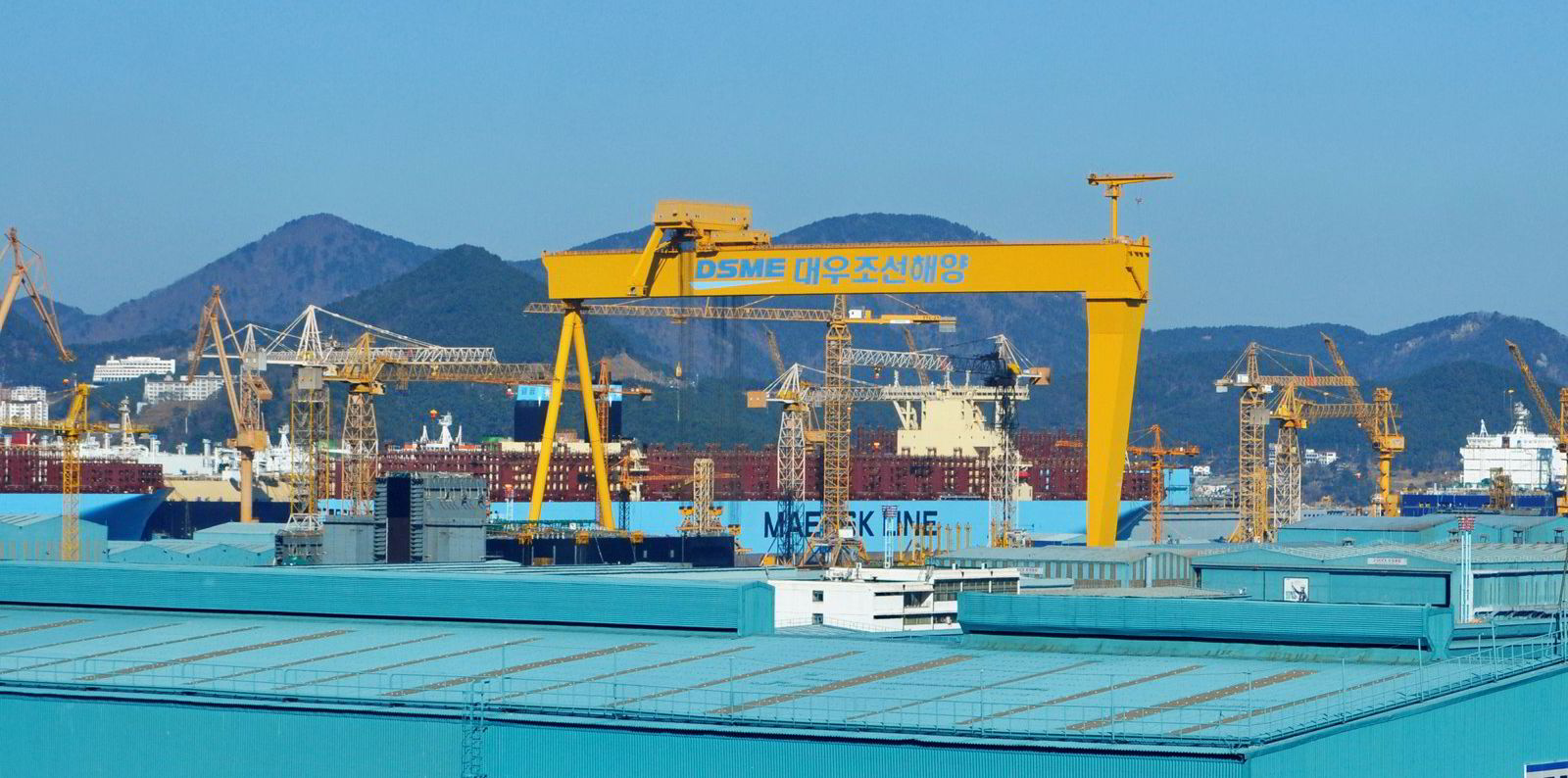 The further pair of what were until recently open berths were contracted by Norway's ADS Maritime Holding in July.
At the time, these vessels were linked to charter business with new liquefaction producer Avaio Capital-controlled Mexico Pacific LNG, with market players questioning how a new name in LNG shipping had been able to leapfrog the queue of established players waiting for slots at the yard.
However, in early October, DSME announced that it had cancelled two of its LNG carrier newbuildings as the contracting party for the vessels had not carried out the legal obligations of the contract.
On 21 October, DSME said it had secured two new LNG carrier orders from a US shipping player.
Market sources said the yard had offered the cancelled ADS slots to US liquefaction developer Venture Global LNG, which already has three 200,000-cbm vessels on order at DSME.
These latest LNG newbuildings for DSME caused a stir because, while the ships are larger than the traditional 174,000-cbm LNG carriers that are usually ordered, the contracts for Venture Global were the first orders for the sector to be priced at $250m per ship.