Up to 450 new LNG carriers will be needed in the next 10 years to meet the expected growth in demand for the product, according to French membrane containment system designer GTT.
In its 2022 results presentation, GTT chairman and chief executive Philippe Berterottiere said the figure remains unchanged from its forecast in July 2022, despite the company taking orders for 80 ships in the second half of that year.
He said GTT's forecast demand for 25-40 VLECs, up to 10 floating storage and regasification units, and five floating LNG production units.
Berterottiere said demand LNG demand is growing because of the switch from pipeline gas supply seen in 2022, the emergence of new markets in western Europe and the uptake of LNG as a marine fuel.
He detailed a potential supply gap of between 240 million tonnes per annum to 325 mtpa by 2040.
Berterottiere said more new liquefaction is expected to be given the go-ahead in 2023, highlighting that 53-mtpa of sale-and-purchase agreements were signed on pre-final investment decision LNG projects in 2022 — 90% of which are US-based developments.
But he said demand for LNG carriers is growing even faster than LNG because of the acceleration of fleet replacement due to environmental regulations.
He quoted figures showing that 240 LNG carriers are set to receive E ratings under the new carbon intensity indicator (CII) regulations, with this number climbing to about 400 — more than half the current global fleet — between 2030 and 2040.
Answering questions, he estimated that around half the forecast LNG carrier newbuildings would be for growth and 50% for fleet replacement.
Berterrotiere maintained that using LNG as a marine fuel is the "best way" to comply with new environmental regulations.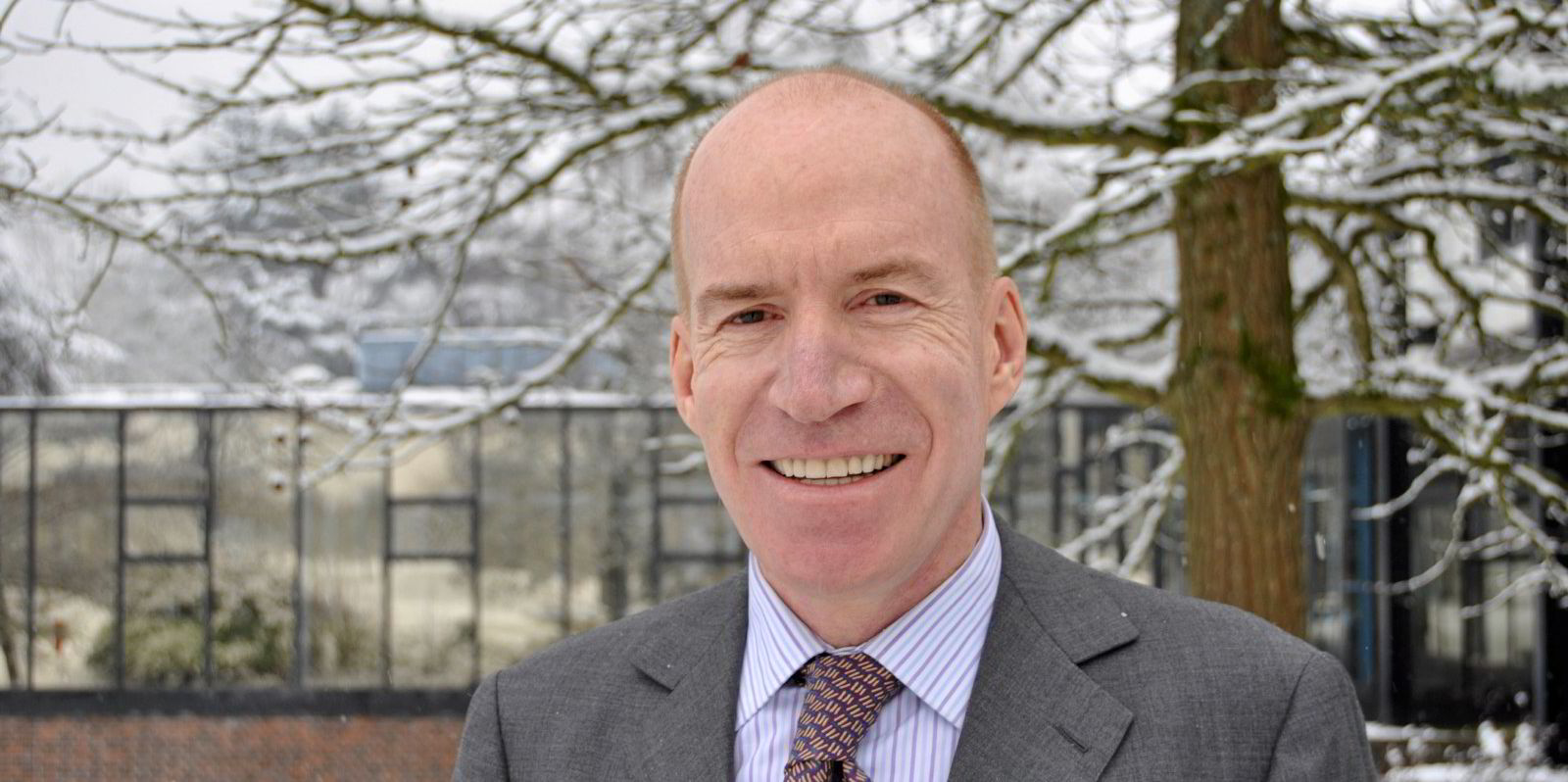 He flagged that the company had a record year of booking orders for the bunker tank designs of 42 container ships.
LNG as a fuel represented 56% of the 7,000-teu plus container ships in 2022. "So it's a fact. LNG is a solution," Berterrotiere said.
But the CEO said these orders could slow down in 2023 as a consequence of lower charter rates for the sector and the fact that many newbuilding contracts have now been concluded.
Berterotiere panned the growing choice of methanol — which is non-cryogenic and so does not require GTT's specialised membrane tanks — as a marine fuel in comparison to LNG.
He said methanol is "not compliant" as it generates more CO2.
For those talking about using synthetic or e-methanol, he said production capacities are "not there".
The CEO also said the option of using this as a blend with methanol, will need large quantities of e-methanol to beat LNG on CO2 emissions. These blends would then also prove more expensive than LNG, he added.
"We expect that LNG will remain the solution of choice for the decarbonisation of the maritime sector in the long term," Berterrotiere said.
GTT also highlighted the work it is doing on innovation — the company filed 61 new patents in 2022, digitalisation and the growth of its company Elogen which is building electrolysers for hydrogen production.
The company has 60 ongoing innovation projects including design work for a three-tank LNG vessel, a liquefied hydrogen carrier and an onboard carbon capture solution.