American Club chief executive Dorothea Ioannou has defended the need for smaller P&I mutuals as consolidation is tipped to take off following the North P&I Club and Standard Club merger.
Speaking at the 22nd International P&I Club conference in Athens, Ioannou said the International Group of P&I Clubs needs a spectrum of different clubs that can cater to a variety of shipowners.
"As mutuals, we must properly reflect the industry itself," she said. "You don't want too few choices. The more choices, the better."
Ioannou has previously told TradeWinds she wants to grow the American Club without losing its identity as a boutique insurer.
The New York-based club is one of the International Group's smaller members with around 17m gt covered on a mutual basis, compared with the merged NorthStandard, which will cover 260m gt.
Ioannou said North P&I Club and Standard appear to be compatible, but others might find it more difficult to find the right partner.
"Both are clubs that own their managers and have a commonality of regulatory domicile, so the regulatory barriers are easier to overcome," she pointed out.
Ioannou was backed by the UK P&I Club's Sean Geraghty, who said: "I like it that all the clubs are individual. It would be a tragedy if we were all homogenised."
The conference, arranged by Evmar Marine's Maria Prevezanou, has become an important debating forum for P&I clubs as it is the only time outside International Group meetings that they all gather under one roof.
Only the Japan P&I Club does not take part because it has no Greek members.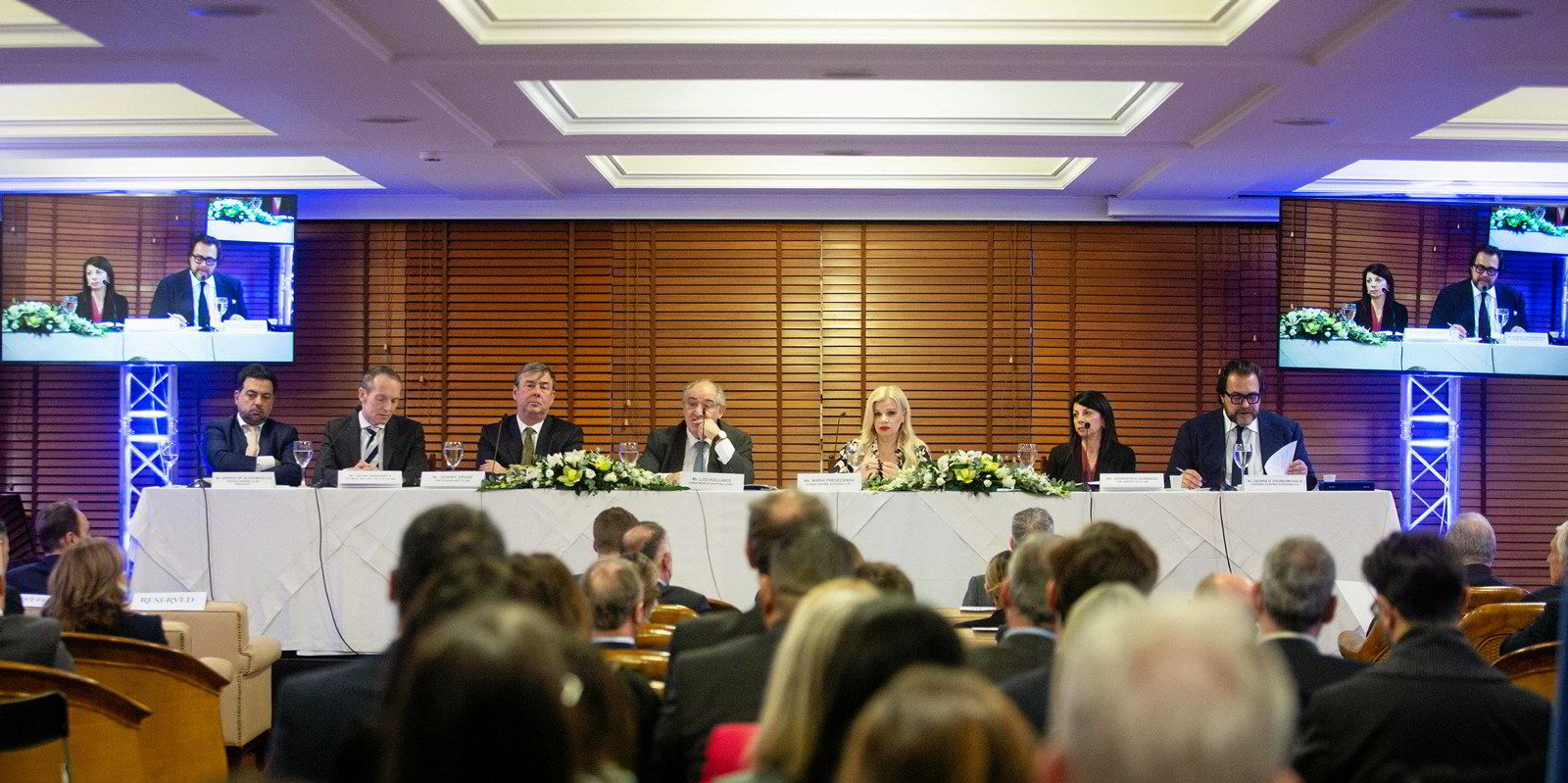 Standard Club chief executive Jeremy Grose took up the chance to defend the merger, but he acknowledged that others might struggle to follow.
The launch of NorthStandard on 20 February makes it "more likely" there will be further mergers, he said, but it is by no means "inevitable".
He agreed that North P&I and Standard Club are compatible, with similar ownership structures and capital strength.
Financial advantages
Questions have been raised over the financial advantages of the merger, as the increased premium income and capital reserves will be negated by the increased entered fleet and risk exposure.
Grose said the merged club could look forward to savings from supporting services such as regulation and IT.
"That will make a significant cost saving, which will come through over time," he said.
"The important thing, for now, is that the support and services provided to NorthStandard members should be maintained."
He also argued that there are other important advantages to the merger beyond costs, such as the workforce of the combined mutual. "At the end of the day, clubs compete for talent. Being an organisation that can offer a wide breadth of experience is an advantage," Grose said.
Current industry leader Gard's managing director George Karkas argued that the market would benefit from more consolidation: "At Gard, we see it as a great development. At the end of the day, it will be good for the market."
The question was raised whether smaller clubs would be able to cope if large consolidated mutuals attempt to double the agreed $10m retention within the International Group's pool claims system.
Ioannou admitted it would be a struggle. "It would make it more difficult for smaller clubs to continue as they are," she said.