Government regulators are increasingly willing to listen and learn about the interplay between the insurance and shipping markets when drawing up sanctions, according to an expert.
Mike Salthouse, head of global claims at North P&I Club, has been in charge of leading sanctions negotiations for the International Group of P&I Clubs over recent years.
There have been howls of protests from the shipping and insurance industries, faced with a mountain of due diligence and compliance requirements over the latest round of sanctions on Russian oil.
The lack of certainty over governments' interpretation of sanctions, as expressed through their frequently asked questions, is another area of concern for companies carrying Russian-sourced cargoes.
Despite the difficulties, Salthouse believes governments are taking on industry concerns after years of effort by the International Group to get their attention.
"We're in a better place now but it is still deeply unsatisfactory," he told the 22nd International P&I Conference in Athens.
He pointed out that not so long ago, the US "didn't know what P&I clubs were", viewing them simply as an enabler for sanctions busting.
The negative attitude began to change under the Trump administration, when there was a "real and robust engagement with the US".
Today, there is a better understanding of the concerns of the industry.
Good outreach
"There has been good outreach to us from the US, Europe and UK. Because of that familiarity, we were able to leverage some changes," he said, referring to Russian oil export sanctions.
Salthouse's role in handling the sanctions situation is recognised in the P&I industry.
American Club chief operating officer Dan Tadros told the conference: "The reasons the US and European Union listen to the IG [International Group] is because of Mike Salthouse."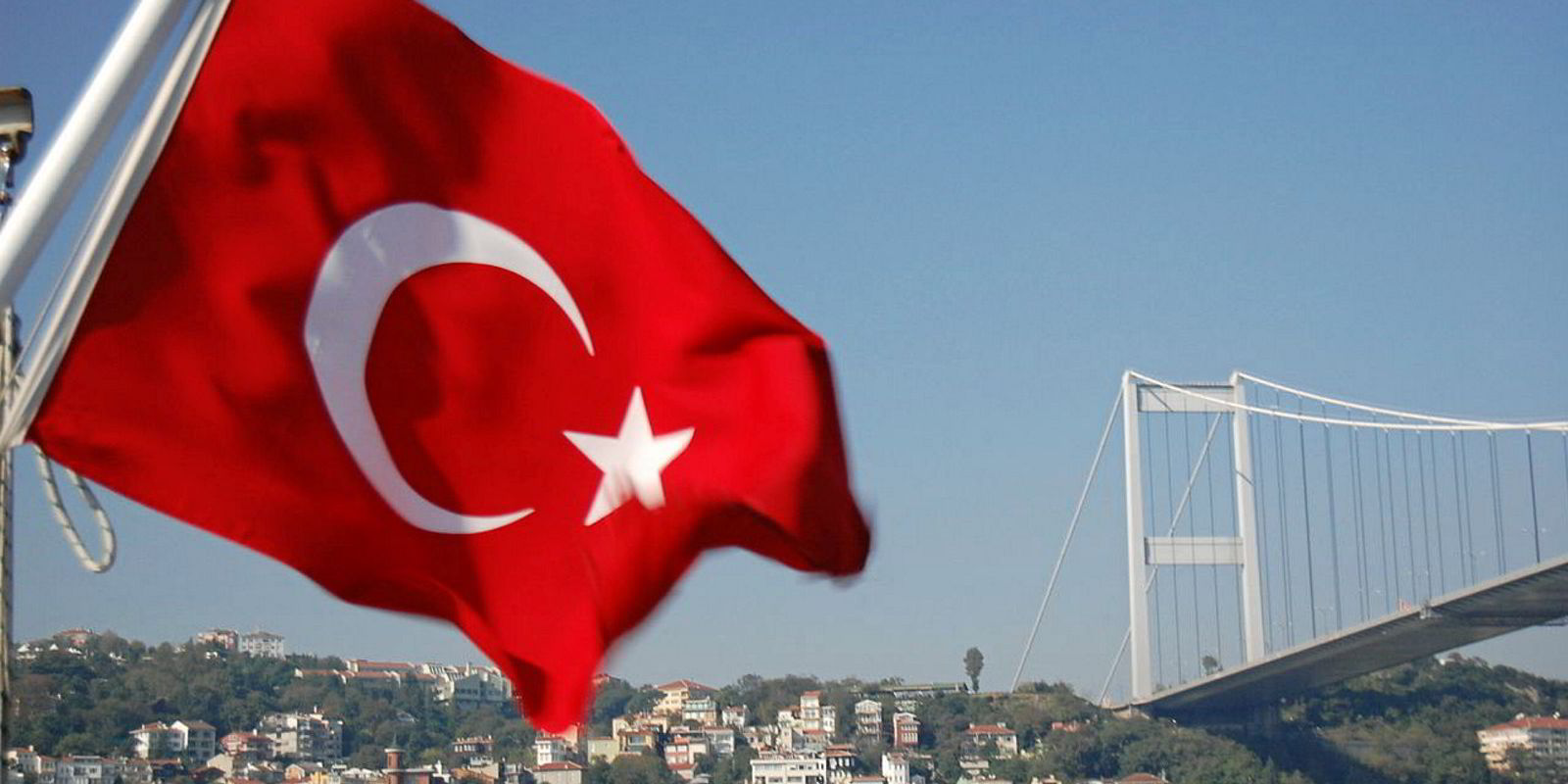 Salthouse can cite examples of International Group influence starting to pay off.
When the Turkish government refused to offer passage without written guarantees of insurance cover, the International Group stepped in, and with the support of governments such as the US, was able to reach a compromise.
"We got ships moving again," he said. "The International Group worked hard on your [shipowners'] behalf to sort these problems out."
Governments like Turkey, he added, are legitimately concerned about a pollution incident in which insurance cover and salvage response might be compromised by sanctions.
But provisions have been introduced to allow insurers to cover Blue Card claims and to mobilise salvage and pollution prevention equipment in a casualty situation.
Negotiations have been difficult at times, he said, because governments have not understood basic concepts such as the difference between a shipper and a shipowner.
Salthouse admitted that where regulatory bodies such as the EU's Financial Stability, Financial Services and Capital Markets Union have been listening to the shipping industry, the political expediency of national governments can still affect sanctions negatively.
There are still issues such as the loose language of the frequently asked questions that offer a government interpretation of the sanctions, clearly demonstrated by the confusion over coal and fertiliser shipments last summer.
Shipping remains concerned that the interpretations of the sanctions may become clear only once governments claim that the rules have been breached by a shipowner.