Specialty insurer Canopius is plotting further marine insurance growth after developing what it believes is a formula for success in one of the most notoriously competitive business lines.
Head of marine Charles Fernandez has come up with four basic underwriting principles for the sector.
Canopius, which has offices in London, Singapore and New York, has seen its business grow in recent years and is in line to achieve $110m in gross premiums this year and $125m next year.
Top of the list of priorities is what Fernandez describes as a "relentless focus on profit".
"It is the bottom line we are interested in, not top line growth, that is fundamental to what we do," he said.
He added that the key to achieving that is the decision-making of marine underwriters.
"The better the knowledge and information you have, the better underwriting decisions you make," Fernandez said.
"That means understanding our clients better and the risks they are exposed to. It also means understanding macroeconomic issues and the implications they have on shipping and insurance."
The approach seems to be paying off, with Canopius reporting in its annual review that marine was one of the "outstanding performers" in its specialty lines of cover in 2021, which achieved a profitable combined ratio of 85% or below.
The main focus of the Canopius marine cover is hull and machinery, marine liability, cargo and war risk.
The two other guiding principles are being a thought leader in developing underwriting solutions and creating a positive working environment.
"Being a leader in the market doesn't mean being number one on every slip we write," Fernandez said. "More important is thought leadership and trying to find insurance solutions to the challenges your clients or brokers are facing."
He also said it is "critical" that his team get enjoyment from the work they do.
"It is about making sure mistakes are learned from and successes are rewarded and about ensuring the professional development of people," Fernandez said.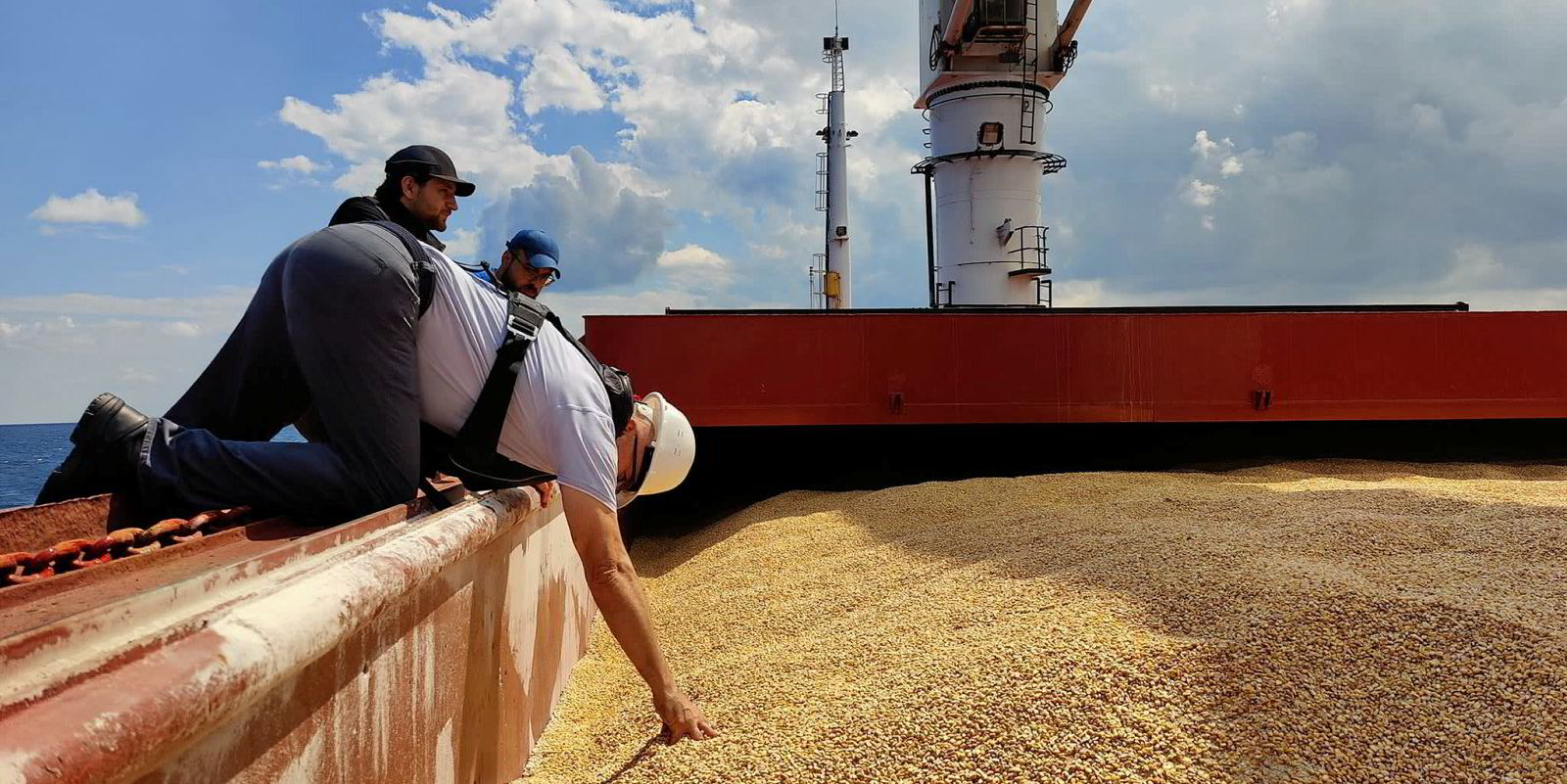 Canopius has some claims exposure among the ships caught up in the conflict in Ukraine. But Fernandez said that, while some insurers have decided to pull out of the region, Canopius has continued to support its clients despite the obvious risks.
That support includes extending cover for ships after they had become trapped at Ukraine ports, and offering cover for vessels going into the region through the United Nations grain corridor to pick up cargoes.
"I am proud that we have offered every single assured we insured on an annual basis who has or had a vessel in Ukraine the option of purchasing continuing insurance," he said.
"Of course this come at a price which reflects the risk, but we have given them the option of buying it from us. Some insurers said no price is good enough for me, and walked away from it.
"We are open to insuring vessels going into the Ukraine through the grain corridor to pick up grain and we are open to doing that on the cargo side, and the hull side potentially, but we'll assess the risk as any underwriter should do."
Fernandez also believes in the role insurers can play in limiting losses by lobbying governments and industry.
He has first-hand experience of this in his role of head of the legal and liability committee at the International Union of Marine Insurance (IUMI).
There he has been involved in initiatives such as developing new guidelines for the limitation of liability conventions, which could play a role in limiting shipping industry and insurers losses.
He pointed to further lobbying efforts by IUMI on container ship and ro-ro fires and other critical safety issues such as ports of refuge, all of which can improve safety and minimise insurers losses from casualties.
But, he would also like to see commercial marine insurers follow the more direct work mutual protection and indemnity insurers play in minimising losses when casualties occur.
"As soon as an incident happens, the P&I clubs are on the scene with experts trying to solve the problem and with lawyers trying to defend their position," he said.
"They are incredibly proactive. I think there is good opportunity for the Lloyd's and commercial market to do something similar."