The master and crew of pure car and truck carrier Helios Leader are among nominees for the IMO's annual exceptional bravery at sea awards after they rescued more than 300 migrants from a leaking trawler in the South China Sea.
The NYK-operated PCTC, its master Captain Anil Choudhary and crew were nominated for the award by both India and Singapore after they responded to a rescue request in November last year from the stricken vessel off the coast of Myanmar.
The group of Sri Lankans on board the trawler were hoping to cross Canada before the vessel started taking on water, according to reports. The PCTC (built 2009) rescued 303 people who were handed over to Vietnamese authorities, according to NYK.
The Helios Leader and its crew was one of more than 40 nominations put forward by 22 IMO states and agencies, according to the longlist published by the IMO.
They included Captain Anatoliy Golev and the crew of the UAE-owned and managed NCC Najem, a 45,400-dwt chemical tanker (built 2012) that rescued 28 men and seven women from a capsized migrant boat off Malaysia in August.
The nominees also included a double nomination for the captain and crew of the cruise ship Carnival Paradise for two different incidents of rescuing migrants from makeshift boats that left Cuba.
Last year's main award was won by Chinese chief officer Xu Bo who leapt from his tanker to try to save two shipwrecked seafarers from a water-filled life raft.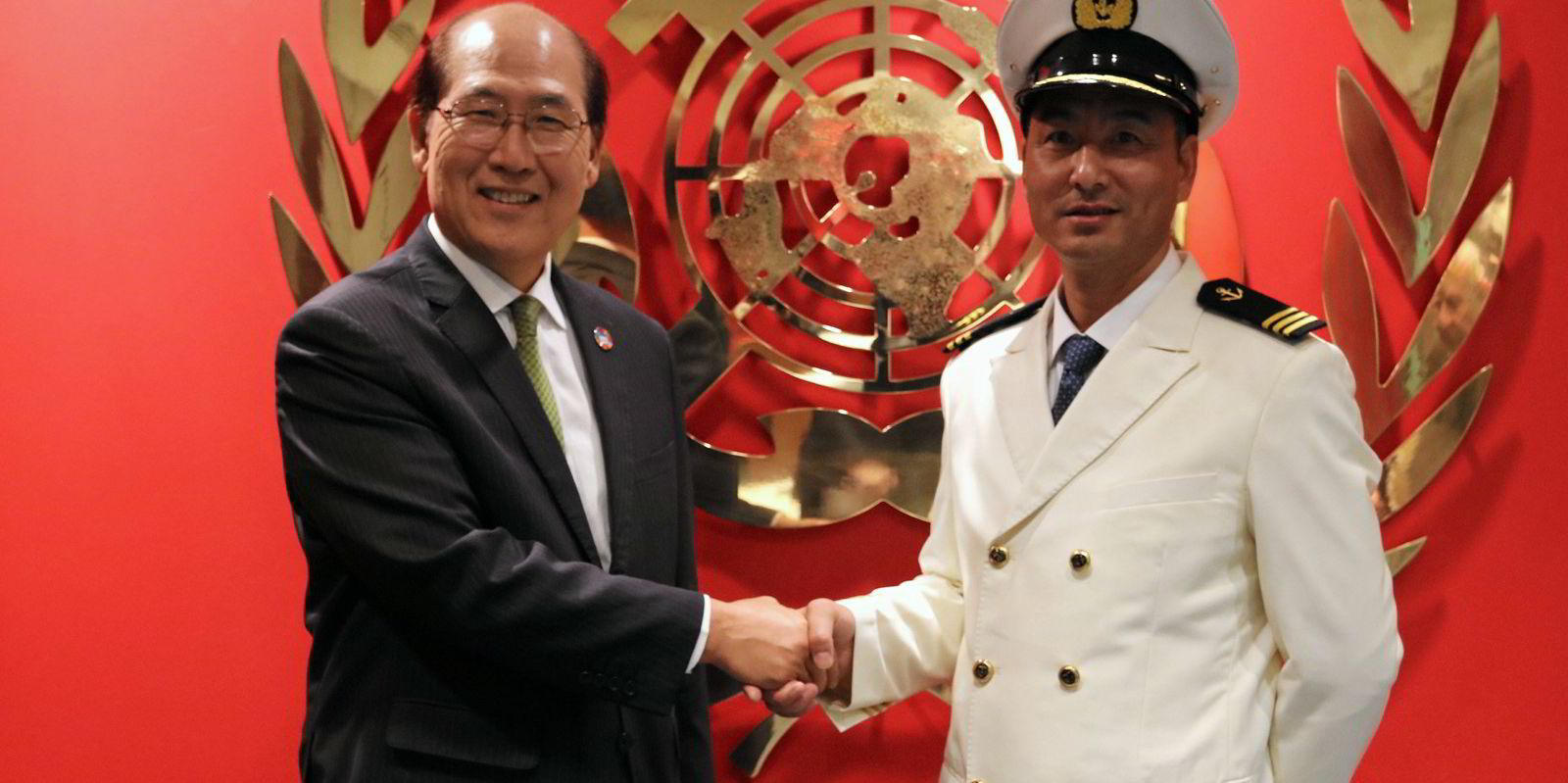 Despite temperatures of -10C, he swam to the life raft and managed to secure ropes around the two men. They were brought back to the ship but one of the men died from hypothermia.
A shortlist will be drawn up from this year's list of nominees with a judging panel set to decide the winner in July.