Gibson Shipbrokers has quietly changed its name at the top, bringing in Roger Harrison to lead the 129-year-old company into its next era of development.
Harrison comes to the managing director's role with experience from trading, shipowning and broking in London, Switzerland and Greece.
His background is in tanker chartering, time-charter and spot, and he also works across sale and purchase and newbuilding business. Prior to joining Gibson, he was commercial chartering manager for Thenamaris in Athens.
Those in the industry who know and have worked with Harrison speak of him as "charming", "confident" and "able" but "perhaps a surprise choice for the job".
In his own words — Harrison said he is "not big on self-publicity" but when encouraged he described himself as "pragmatic", "quite direct" and "curious".
Harrison gave TradeWinds an insightful glimpse into his recent career change, vision for Gibson along with his thinking on decarbonisation and the markets.
It has been a slow burn into the company.
Harrison joined Gibson in mid-2020 in a specially created deputy managing director role as the broker started on its succession planning.
It was during the first Covid-19 lockdown in London and he admits that trying to "learn a new company" while getting to know people from a home office was a challenge.
But he said it also gave him time to understand things objectively without getting too immersed in the office culture while looking at the business' strengths, weaknesses and where improvements could be made.
Harrison initially spent his time with Gibson teams working on time charters and S&P.
"I found it quite difficult not to roll my sleeves up straight away and get on with it," he said.
But he quickly moved on to take a broader look at the company, working alongside his now predecessor Nigel Richardson.
In 2021, Harrison took on more responsibilities working with the board, kicking off new initiatives and setting out how to achieve the new vision for the company.
He is already deep in transforming Gibson for its next evolution.
The early initiatives have been "quite introspective", he said, improving data systems, processes and procedures and investing in a new broking platform
Harrison said Gibson's clients have become "increasingly sophisticated" — both charterers in the way they approach the market and what they try to extract from it and shipowners as they grapple with regulations, the increasing complexity of ship management and running costs.
"I think the shipbroking industry has been a little bit slow to react to some of these changes," Harrison said, including Gibson in that bracket.
He sees data as starting to have a "massive impact" on broking.
"We are probably one of the last voice broking industries in any kind of business. Our job now as custodians is to say what is the next step for shipbroking?
But he added: "It's a bit like asking a shipowner what the next propulsion system is — we don't know."
Gibson remains predominantly a tanker broker, with a strong representation in LPG, S&P, newbuildings and a presence in dry cargo.
Career path: Roger Harrison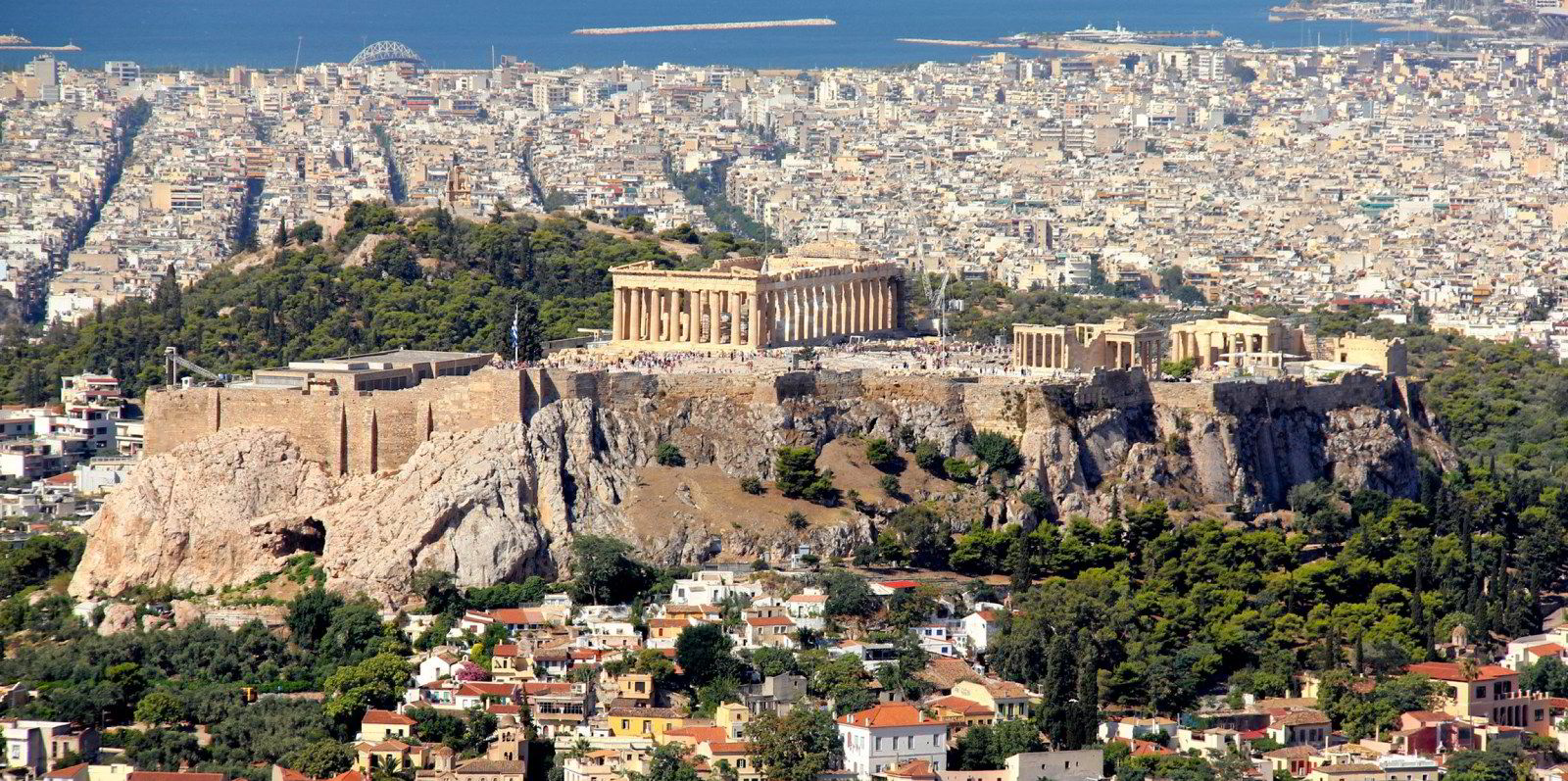 Roger Harrison said that like many people in the industry he "stumbled into shipping".
A degree in maritime and business law "just happened" and he started work at small chemical tanker broker Plowrights.
Five years working in offshore broking in Aberdeen, Scotland, followed before he took a masters degree in renewable energy and marine resource management.
Jumping back into shipping he joined trader Litasco, working out of Geneva on clean tanker chartering.
In 2012, he moved on to work for Koch Industries as a freight trader, lured by "the potential learning" from working countercyclical to the market, with time charters and trading paper.
An invitation to shift into shipowning with Thenamaris and its then 80-strong fleet in Athens proved compelling.
"I saw it as a huge opportunity," Harrison said, highlighting the benefits of being closer to the assets and seeing the reality of shipping, its seafarers and support staff.
"It's quite a rich environment and the complexity of ship management is huge," he said. "I think I was able to take some of my commercial experience and in return learned a lot about how to run ships and manage people. I enjoyed it tremendously."
A move back to the UK for family reasons beckoned and the top job at Gibson, with who he had worked before both as a charterer and owner, appeared.
"I'm generally quite curious and I hate to miss an opportunity," he said of his career path. "If you're going to understand the business, then you have to understand the frame of reference of everyone you deal with and that has driven some of those decisions."
Harrison believes most of the effort on digitalisation in shipping is going into the spot market, as this is the closest area the industry has to an economically logistic-based rational market. Consequently, he believes this area will become increasingly difficult for brokers to compete in over time.
In contrast, he sees the decision and risk-based transactions in S&P and time-charter business as more sentiment driven and less likely to be modelled by an algorithm, so offering greater potential for growth.
He said Gibson also wants to continue developing its research capabilities and has a strategy for organic growth.
Harrison said Gibson has no immediate plans for further geographic growth after the successful launch of an office in India in 2021. He said London is increasingly becoming a smaller shipping centre so, ultimately, the business will have to move with its client base.
The boss acknowledged that Gibson has often been the subject of takeover and consolidation talk and said he has been approached with merger propositions. But he stressed that Gibson is now a wholly employee-owned company with those who work there having the say in whether they want to be taken over.
Talent and diversity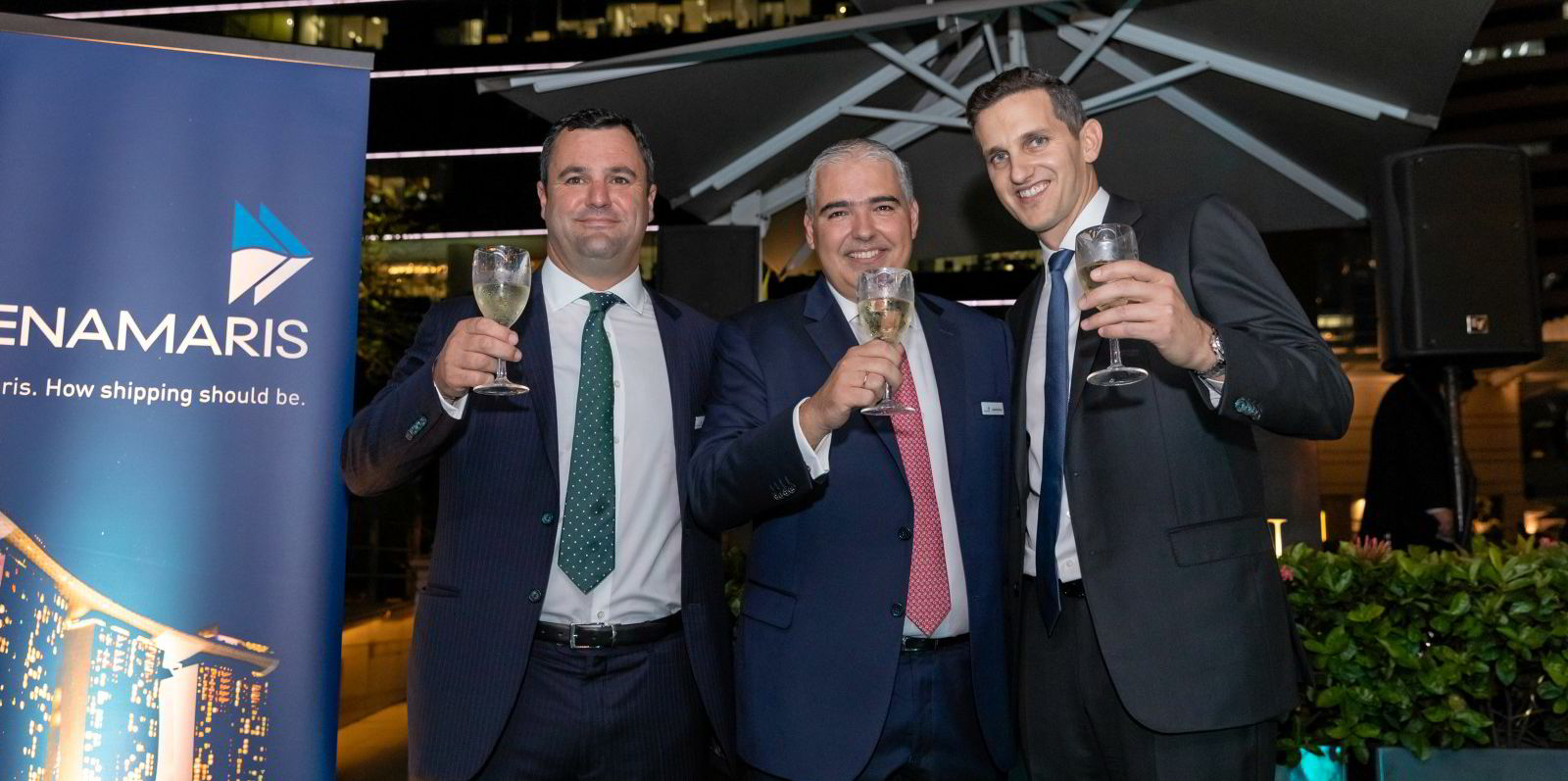 The new chief is acutely aware of the need to attract and retain talent while creating a diverse employee environment.
"We have to understand that the next generation of shipbroker is not the same as the last and they have different requirements."
He said Gibson has been putting intelligent systems in place and aims to be able to offer a fair and exciting place to work.
"I think if we are able to do that then our ability to add value to our clients and provide the best service to them for the next 20 years goes up exponentially," he said.
He is also keenly focused on improving diversity.
Harrison describes it as "baffling" and "a travesty" that the collective shipbroking culture has remained so male dominated, highlighting that women bring a different perspective to the decision-making process.
He said Gibson is taking practical steps to address diversity.
Gibson Shipbrokers: factfile
Founded: 129 years ago
Offices: London, Mumbai, Singapore, Hong Kong, Houston
Employees: 155
Service areas: 10
Source: Gibson
"It is very much on my radar that we should better reflect our client base and so changing that narrative is something I feel is quite important."
The new boss is also open about the company's weaknesses.
He said that Gibson has perhaps not valued its core DNA to the extent it should have done.
On arrival, Harrison said he was struck by "the genuine team ethic" and "fantastic family and friendly culture" that pre-exists within the company.
He suggested this is an edge the company already had but has not always celebrated.
"This is a positive part of the culture here that we're looking to work on and keep front and centre. We want to make sure that everyone feels valued and looked after and we are able to reward the best talent and support staff."
Decarbonisation
Harrison is acutely aware of what Gibson's competitors are doing, particularly on voluntary carbon offsets.
"We are in a very challenging market. I'm not entirely sure yet that being first mover is entirely the right thing to do," he said. "We don't know yet what our clients are going to need. I don't think our clients know what they're going to need."
That is not to say that Gibson has not waded into taking a closer look at carbon offsetting.
But he questions whether a big oil company will ask its shipbroker to handle its carbon offsets or handle it as part of an internal carbon portfolio and the "big sell" to buy offsets now and hold them for sale later at higher prices.
Instead, he believes Gibson needs to be able to react to what the industry needs rather than setting the agenda. He wants to find areas where it can add "genuine value" to the decarbonisation programme. "I wish I knew what that was, but I don't," he said.
On decarbonisation, Harrison said neither ammonia nor methanol are available in sufficient quantities as marine fuel alternatives. LNG is but he said this has issues with methane slip and price volatility.
While the industry must do everything it can to solve the decarbonisation issue, he questions how this will happen practically.
"I feel the timeline for really solving the propulsion issue to service what's left of the peak oil market is too tight.
"There is no real viable alternative in the market at this time," he said, explaining that he believes there will be another life-cycle of ships that will be built with a blend of engine types without one dominating.
Negative tanker growth
Harrison is keeping a close watch on Gibson's core markets.
He said the forecasting for tankers is pushing recovery back into the second half of 2022. But Gibson sees oil demand returning quite quickly and going through to 2035, albeit at a slower rate than before. "I think there is a more muted oil demand picture but certainly a strong one," he said.
On the supply side, there are a high number of newbuilding deliveries scheduled for 2022.
He said owners are shying away from ordering new vessels at present due the high prices at yards, lack of clarity over propulsion choices and incoming new emissions regulations.
"Without strong returns there is very little incentive," he said, with some owners holding off contracting while others look to different investment areas.
At current high newbuilding prices, he said it is difficult for owners to make a case — even against long-term time charters — for an acceptable return on equity.
"I think the traditional shipowners model is under pressure on tankers and high quality ship management is undervalued in the market," Harrison said.
For these reasons, Gibson sees the potential for negative fleet growth in the tanker sector in 2023 and 2024.
While Harrison rates the current tanker market as "one of the worst" he has ever seen, he said that from 2023 through into 2025, the sector is setting itself up fundamentally to be very strong.
The incoming emissions regulations from 2023 will mean vessels will have to slow steam, taking supply out of the market. This coupled with underinvestment and a return to more normal oil demand parameters means "there is enough there for us to have some optimism", he said.
On tanker S&P, Gibson sees strong demand for vessels in the eight to 12-year age range but not always from traditional owners, with container ships and dry cargo players looking for areas to spend their cash.
Sporting life
Coming into a demanding top job, Harrison has at least worked out how to switch off from work or create a mindset where can think creatively about the job and it involves quite an array of sports.
The main man enjoys swimming, particular the open water variety where he can get out in the sea and cover three-to-five-kilometre distances, something he finds very meditative and therapeutic.
Revealingly, he recounted that he got into the swim while recovering from a back injury sustained during paragliding.
He also enjoys other watersports, including sailing, and his time in Geneva got him into mountain activities like skiing.
A rugby player until his early 30s — he has made the odd painful comeback since, he now coaches an under-15s team, which he said is "definitely a challenge and similar to shipbroking".
Now at the helm of such a long-standing broking shop he sees this as "a huge opportunity" to revitalise the brand and set it up for the next 100 years.
"We're not trying to reinvent the wheel but we're trying to future-proof the company."