Vale International has promoted Michelle Gonzalez to become its chartering manager in Singapore following the resignation of incumbent Michael Gardiner, multiple broking sources have said.
Gardiner, who joined the unit of Brazilian mining giant Vale in September 2018, is reportedly heading for a new role at what has been described as a leading commodities trader, but will be staying on at Vale as a consultant for the next month to help facilitate the transition.
Gonzalez, a 17-year veteran at Vale, will also continue in her role as shipping contract and operations manager, TradeWinds understands. She has been based in Singapore since 2016, but previously worked in the company's headquarters in Rio de Janeiro.
Market sources said Gonzales has extensive chartering experience, and described her as a professional and well-liked member of the Vale team.
"This is a well-deserved promotion to a role for which she is ideally suited," said one source close to Gonzalez.
Gonzalez joins a growing number of women who hold top positions in dry bulk shipping including Rio Tinto's head of commercial operations Laure Baratgin and Cargill Ocean Transportation's global operations director Eman Abdalla.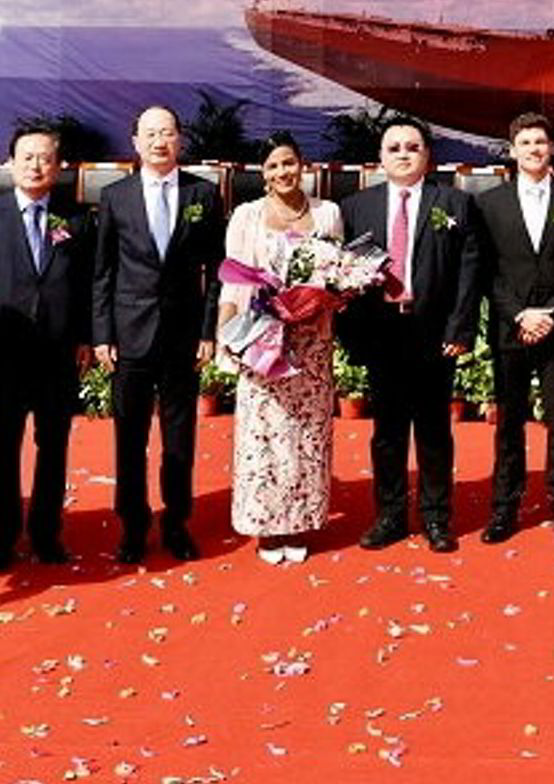 In fact, TradeWinds understands with Gonzalez at the helm, Vale now has an all-female chartering team in Singapore
Vale is one of the world's top three minerals producers, and according to its latest market update released on 18 July, its iron ore production during the first half of 2023 increased 6% year on year to 145.5m metric tonnes.
It expects to produce between 310m and 320m metric tonnes of iron ore for the full year in 2023.
The company is also one of the world's largest bulker charterers.
Its three-strong chartering in Singapore fixes on average 500 large bulk carriers per year, according to sources familiar with the company's chartering activities.