Marine procurement was not on Simon Potter's career radar when he studied tourism and environmental management, but in 2002 he was taken on by a ship chandler in Rotterdam and his future was set.
Purchasing ships' supplies might not seem the sexiest area of maritime either, but Potter, who these days is chief procurement officer at Inchcape Shipping Services, believes the area can be a driver for sustainability.
"Everyone stands to lose if there are big environmental, social and governance [ESG] risks within supply chains," he said.
And in a voluntary council role on the International Marine Purchasing Association (IMPA) he has been helping to formulate strategy for shipping on its road to decarbonisation.
Potter's role at Inchcape covers supply chain management, sustainability and global quality, health, safety, security and environment elements, as well as marine procurement.
And as vice president of sustainability at IMPA, the challenge is to help shipowners and managers come together to ensure their supply base is part of a path to net zero emissions.
"We see it as our responsibility to drive the right behaviours," he said of the IMPA Act 2.0 corporate social responsibility platform that was launched in June.
"Inchcape is the first company to have signed up to IMPA Act 2.0," he added, describing the effort as "a key global-level tool to help the industry become more sustainable and transparent".
The platform also addresses data sharing.
Inchcape wants to benchmark the ESG credentials of its suppliers and the average carbon footprint of products they offer. And then share that information.
"The more companies that sign up to IMPA Act 2.0, the more we can assess and mitigate risks," Potter said.
The marine purchasing work environment is always changing, he said, with shipping being an international industry. It may not have been his first choice, but his journey has been rewarding.
"Over the past 20 years, I've worked with countless amazing people, experienced a multitude of cultures and travelled to most parts of the world."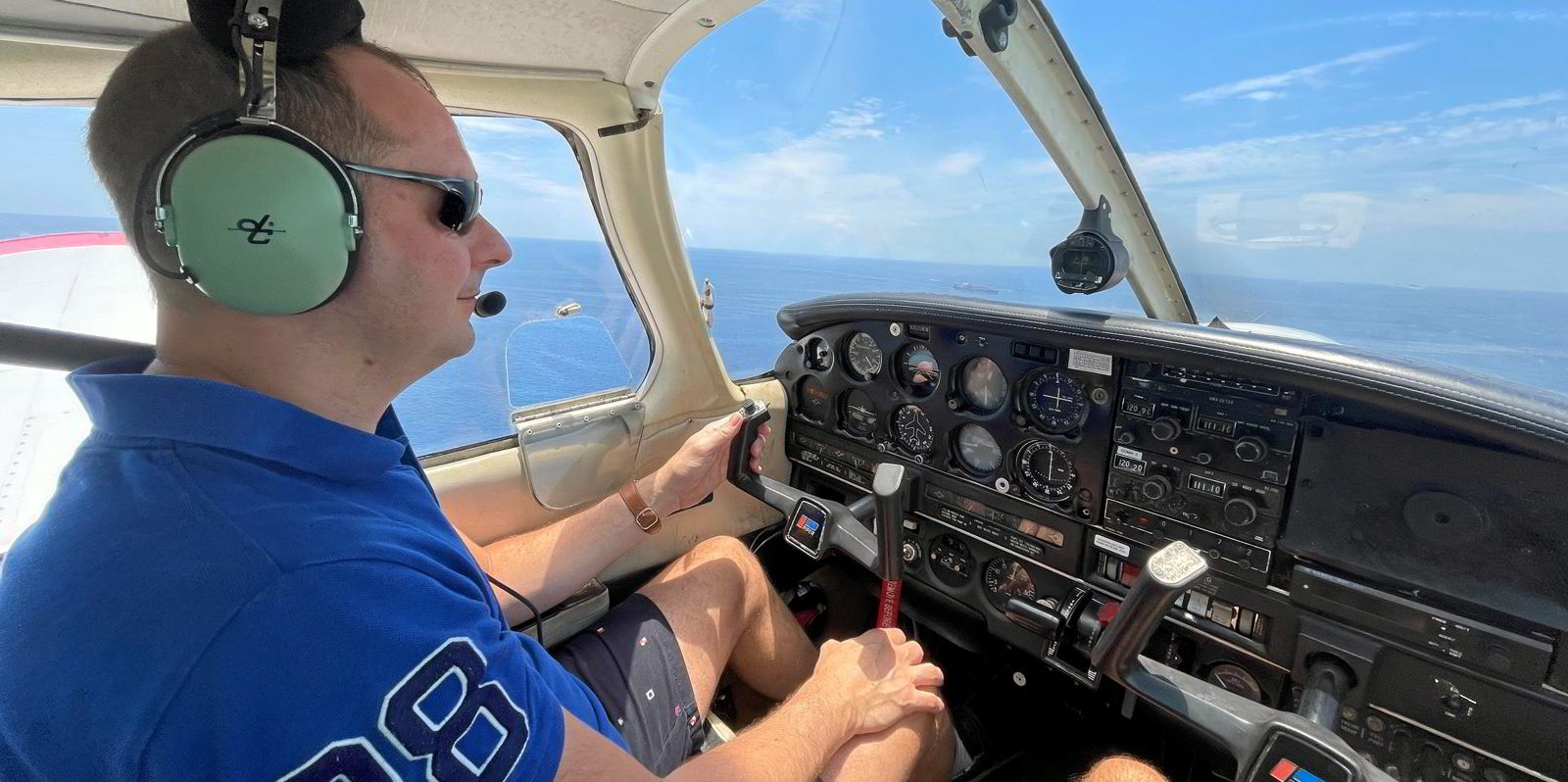 From answering customer enquiries at the Rotterdam chandler, he later moved to the owner's side at AP Moller-Maersk and led the purchasing for 60 vessels.
Potter returned to the UK in 2012 as procurement manager for DFDS, then became head of procurement at P&O Ferries. He joined Inchcape six years ago, bringing him full circle back to the supply side.
For many maritime enterprises, procurement is still seen as a transactional department or a cost-control function that often doesn't have a seat at the decision-making table, but Potter said it is valued as a function and a driver of change at Inchcape.
"It is becoming increasingly commercial in many companies and can be the key to unlocking new sources of innovation.
"Other industries are seeing the true value procurement teams can deliver, and I hope the maritime sector continues to close the gap."
Marine purchasers are typically responsible for managing supplier agreements and ensuring spare parts, consumables and services are contracted on favourable terms. On the supplier side, they have to source products and services that shipowners and managers need, at prices they are willing to pay in the locations where they need them.
Daily purchase requisitions come in from vessels that could be anywhere in the world, and the task is to source products and services to the correct specification, quality and price, and ensure timely delivery at the next port.
"You'll often have a chance to make a difference by helping to drive efficiency and growth, and perhaps get involved in innovation projects such as digitalisation and developing sustainable supply chains," Potter said.
Over recent years, he has expanded Inchcape's global procurement and supply chain teams, at its centre in Mumbai and regional offices.
Inchcape was acquired by UK investment fund Epiris this year with the goal to continue consolidation in the industry. The 175-year-old company was previously owned by Dubai investment company Istithmar, which bought it in 2006.
"Our new owners provide robust backing and I believe we're making a difference for customers and the whole industry," Potter said.
Hobbies on the 'nerdy' side
The south-east English town of Deal in Kent where Simon Potter lives was a busy port during the Middle Ages.
Potter said he and his wife regularly go down to beach and enjoy looking out over the shipping lanes towards France. He keeps busy outside work, confessing that some of his hobbies are "quite high on the nerdy scale".
"I'm learning to sail and fly, and I'm also a qualified train driver on a heritage railway in Essex. I love it, as it totally gets my mind off work."
A keen amateur photographer, he also uses drones. "But definitely not in the vicinity of airports!"