Dubai-based Leeway Brokers has only been in business for five years, yet its young, dynamic and growing team has managed to bring in some top-tier clients in dry bulk.
Prerak Gulati, its founder and director, is a prime example of an up-and-coming young shipbroker who has made a success of striking out on his own. Having established his business in Dubai, he now has plans to expand into Asia.
Leeway's office is different to most broking shops. It is bright, with funky furniture and colourful murals line the walls.
"For us, it's not just about work," he said. "We believe in making it fun and also building an environment that's inclusive and processes that are collaborative."
Gulati, 33, started his broking career in India with Aryacorp in 2012 but, two years later, he joined ICAP, where he was manager of dry cargo in Dubai for three years.
When Howe Robinson merged with ICAP, Gulati jumped over to Hopp Shipping as its deputy general manager in charge of dry chartering. In December 2018, he decided to strike out on his own, setting up Leeway as what he describes as a one-man shop.
Five years later, Leeway has a team of seven dry bulk brokers. With support staff thrown into the mix, Leeway has 12 employees of five nationalities in the Middle East maritime hub.
"We do everything from handy to capesize," Gulati said.
In April, it moved into the forward freight agreement (FFA) market by hiring derivatives broker George Lee, whose career includes stints at ARX Financial Engineering, Barry Rogliano Salles and Freight Investor Services. The company now has two brokers in the FFA team and is actively recruiting more.
Gulati told TradeWinds that Leeway aims high when it comes to getting clients. From its inception until the end of May of this year, the company had brokered 395 fixtures with top-name traders such as Vale, Tata and Jindal, and worked with shipowners such as Torvald Klaveness, Ultrabulk and Cobelfret.
These are clients that are chased by the biggest broking shops, so how does a small company such as Leeway manage to get its foot in the door?
Gulati said it takes a bit of gumption, showing you are respectable but have a slight edge.
"It's all about relationships, being spontaneous and good with people," he said. "We follow a boutique-style approach. We make ourselves available 24/7."
Gulati admitted it was a challenge to get those first clients. The biggest was getting Leeway through their compliance approval process, which could take upwards of a month.
"After we took a few fixtures with good clients, the others began to feel more comfortable," he said.
"We always tell customers that we are here for the long haul and are not going to work with disreputable clients."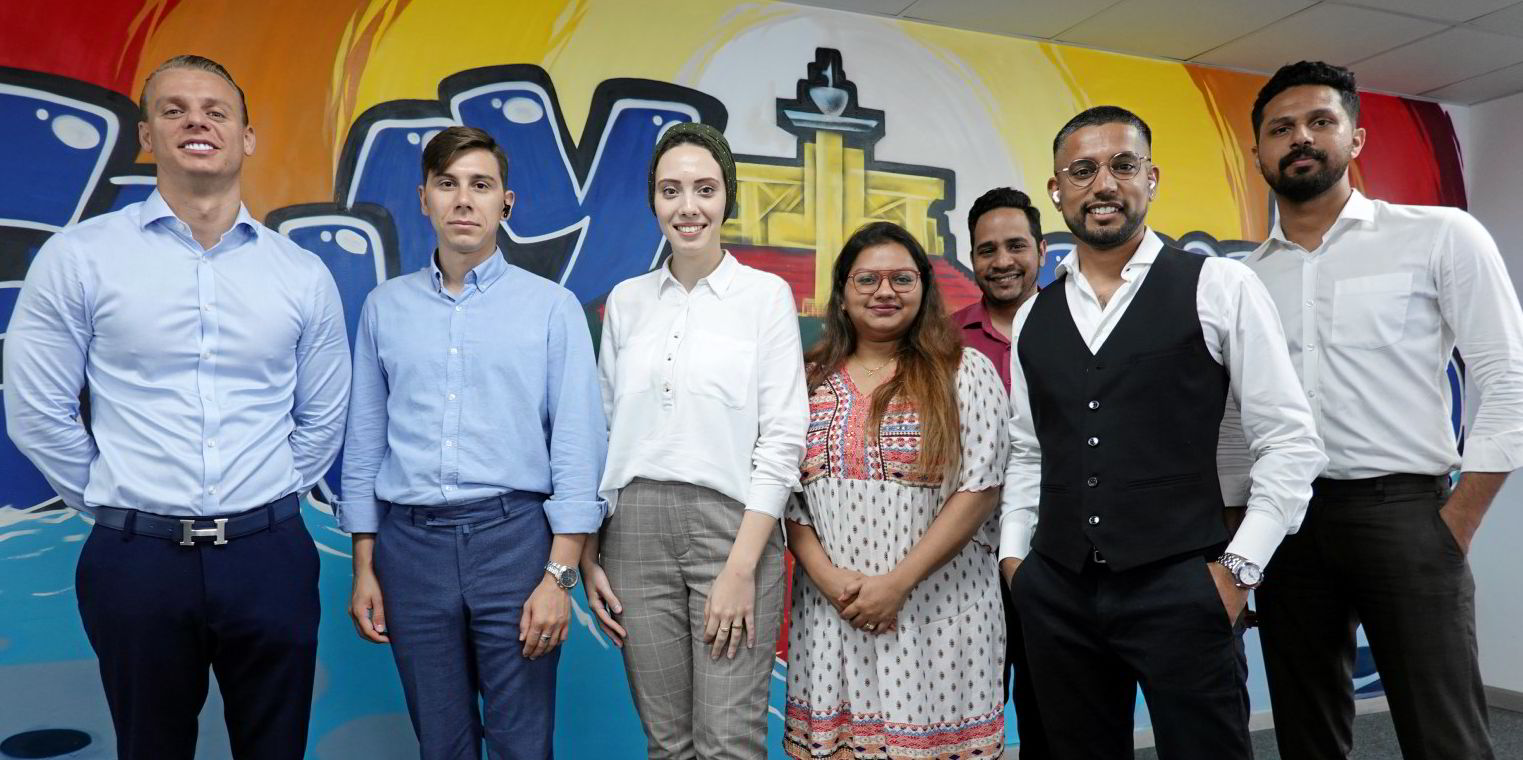 Growth plans
Although Leeway has adopted a boutique-style model during its start-up phase, Gulati admits that he and his team are keen on growing the business into something much bigger.
"We are inspired by all the big brokers in the world," Gulati said. "We should always try and dream big."
Just over a year ago, Leeway began its global expansion with an office in Noida, near New Delhi, to better cater to clients in India, especially Indian government clients. The office is run by Piyush Nigam, formerly of Braemar ACM, and more staff have been added to the team since then.
Leeway was very focused on the Middle East and India, although it has expanded its scope to cover Egypt and the Atlantic.
Gulati has more global dreams. He mentions a desire to expand into Asia, perhaps Singapore.
"We want to be in hubs, where people are coming in and everyone can meet," he said. "Singapore is a very big market, especially for Singaporean and Chinese clients. Vietnam is growing so there are lots of opportunities [for bringing] commodities such as coal and iron ore into the country."
Gulati is clearly bullish about Leeway's future prospects and credits his team for the hard work and effort they are putting in to grow the company in a market saturated by much bigger players.
"Clients ask how we are going to survive when even the big brokers are merging," he said. "Our philosophy is that if you are committed to giving good service, you will be successful."
Nevertheless, Gulati admits that sometimes even he is surprised at how fast Leeway has grown.
"If you'd met us four years ago and told us that we'd be this company in just a few years, we would have laughed but look, here we are," Gulati said.