Nobody in Singapore's shipping community was surprised when Keppel Offshore & Marine (Keppel O&M) and Sembcorp Marine announced on Thursday that they were in merger talks.
The combining of the two ship repair and offshore engineering giants had been seen as inevitable for many years.
The official reason for the proposed merger is to create economies of scale — to have one big player that can compete effectively for larger contracts on the world stage.
The traditional shipbuilding, conversion and repair businesses of both have suffered in recent years from the downturn in the offshore sector and increased competition from China.
The companies claimed that the merger will give them the opportunity to accelerate their pivot to the energy transition, including offshore renewables, while capitalising on gas and other production facilities.
In short, it no longer makes sense to have two companies competing against each other.
A merger is also in line with Singapore's broader strategy of creating national giants within each industry as the country continues its transition from an industrial to a service economy.
Under the proposed terms, Keppel O&M and Sembcorp Marine will merge into a combined entity that will be listed on the Singapore Exchange.
Keppel O&M's parent, Keppel Corp, said it expects to receive 50% of the shares in the combined entity, which it may distribute to its shareholders.
Temasek backing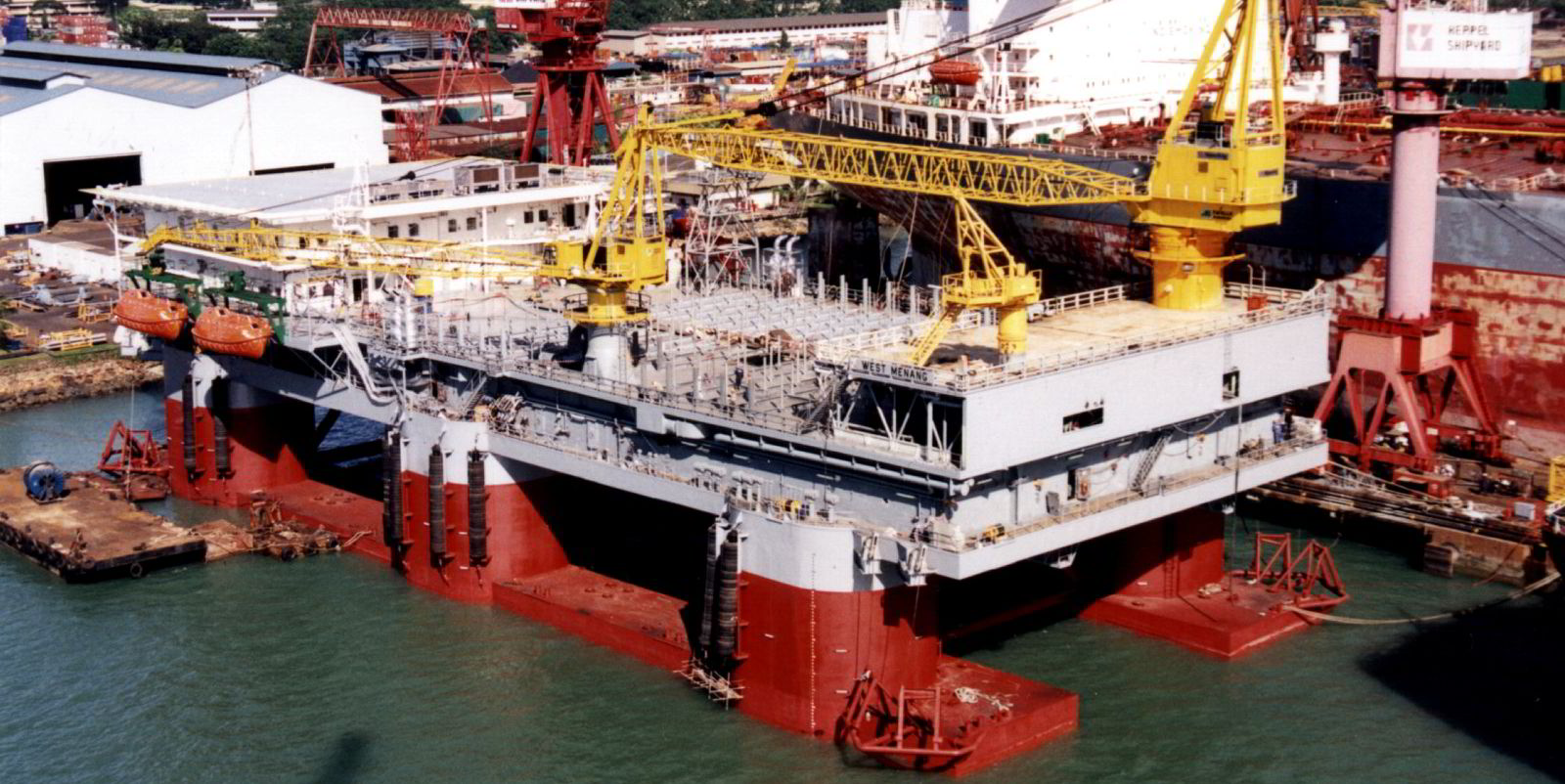 Sembcorp Marine shareholders will receive shares in the new entity to replace their existing shares.
Creating a single shipyard giant by merging the two has been widely endorsed by local analysts.
"Consolidation is needed simply because of competition and the need for bigger working capital to take on new and bigger projects," Joel Ng at KGI Securities told Reuters.
DBS analyst Ho Pei Hwa told The Straits Times it is a "positive development".
Some analysts suggested that Keppel Corp stands to benefit more than the shareholders of Sembcorp Marine, who will first have to face a big and dilutive rights issue.
On Thursday, the company announced a 60% capital call, proposing to raise its current market cap of SGD 2.39bn by a further SGD 1.5bn through a rights issue that the company described as "vital in fortifying our financial position".
The move follows a similar exercise last September in which Sembcorp Marine raised SGD 2.1bn following its demerger from Sembcorp Industries.
For every two shares in Sembcorp Marine, shareholders will get three rights shares at SGD 0.08 versus a market price of SGD 0.19.
Startree Investments, a wholly owned subsidiary of Singapore sovereign wealth fund Temasek Holdings, has committed to subscribe for its pro-rata 42.6% entitlement and excess rights, giving it a possible total subscription of 67% of the rights issue.
DBS Bank will underwrite the remaining 33%.
Some analysts suggested that it will pay off in the long term for Sembcorp Marine shareholders: a combined entity backed by Temasek would be the only mega-yard in the region.
However, they cautioned that investors would have to be prepared for near-term challenges such as widening losses during the transition phase.