An LPG carrier that caught fire off the Iranian port of Assaluyeh in August is set to end its long career at a ship recycling facility at Alang.
The 12,000-cbm White Purl (built 1972) is one of only two ships reported as being sold to ship recyclers on the Indian Subcontinent over the past week as buying activity paused due to a scarcity of available tonnage.
Taboga Maritime & Transport, the Panamanian single-ship entity that owns the White Purl, sold the ship for an undisclosed price on an as-is basis.
The Norwegian-built LPG carrier has had a murky existence since it was sold by Tehran-based NITC Tankers in 2012. Since then, it has passed through the hands of several single-ship owners and most recently was managed and operated by UAE-based Marine Shipping Lines, according to S&P Global data.
The White Purl arrived off Assaluyeh on 9 August to load a cargo of LPG for delivery to an undisclosed location. A blaze broke out in the ship's engine room the following day, and quickly spread to its empty cargo tanks.
Tugs were dispatched to quell the blaze, with the ship taking on a severe list.
No pollution was reported as a result of the incident, and local authorities said the White Purl's crew was evacuated without injury.
The ship was at the time one of the oldest gas carriers in service.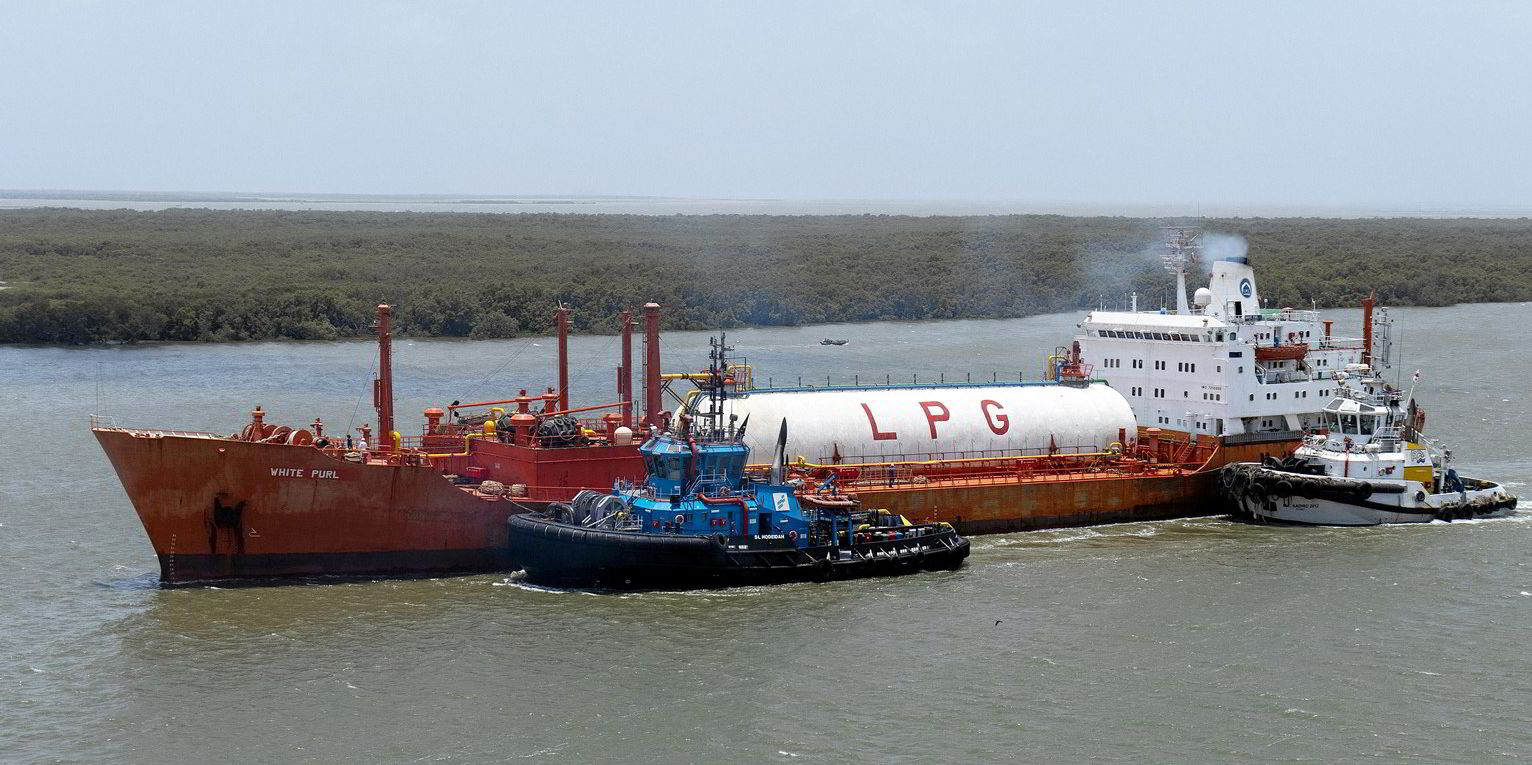 Green recycling
Singapore-based IMC Shipping subsidiary Aurora Tankers was also reported as selling the 45,400-dwt MR2-type product/chemical Maritime Riyal (built 1998) tanker for green recycling at Hong Kong Convention-compliant yard at Alang.
No pricing details were disclosed.
The Maritime Riyal is the oldest ship in Aurora Tanker's 21 vessel-strong fleet which VesselsValue data indicates has an average fleet age of 11 years.
Brokers and cash buyers said the limited deals over the past week was purely down to the lack of available tonnage.
"The market has hit the brakes due to the recent upswing in freight rates. The end-of-life ships that were previously proposed as potential candidates for recycling have been temporarily withdrawn from the sales," said Singapore-based Star Asia Shipbroking in its latest market report.
Cash buyer Wirana Shipping Corp said a strong local steel market and strong economic indicators have improved sentiments of Indian ship recyclers, who improved price offerings by $10 per ldt over the week, which put them ahead of rivals Pakistan and Bangladesh.
Cash buyer Best Oasis said buying activity from Bangladesh is expected to remain subdued for a minimum of one month unless a satisfactory resolution to the letters of credit problem is achieved or there is a significant improvement in the local market.
Pakistani ship recyclers, Best Oasis noted, are showing a moderate level of purchasing interest, but due to constraints in obtaining letters of credit, the optimal range for vessel assets under consideration lies within the 7,000 ldt to 10,000 ldt range.
TradeWinds Ship Recycling Forum 2023
Join us as industry leaders and experts convene over two days to share insights, technical knowledge and reputation risk assessment for profitable, safe and environmentally sound asset disposal.