An Iranian drone attack last week on an Eastern Pacific Shipping product tanker off Oman's coast left a 75cm-wide hole in the hull, the US military said on Wednesday.
Photographs released by US Centcom, the US military arm responsible for the Middle East, revealed the 50,000-dwt Pacific Zircon (built 2013) was struck just below the main deck on the stern.
The device carried on the drone exploded and went on to penetrate and damage internal compartments, a boiler, water tank and life raft, said the US. Idan Ofer-owned Eastern Pacific said the damage was only minor.
The ship, loaded with gasoil, was sailing from Oman to Buenos Aires when it was struck on 15 November about 150 miles (240 km) off the coast.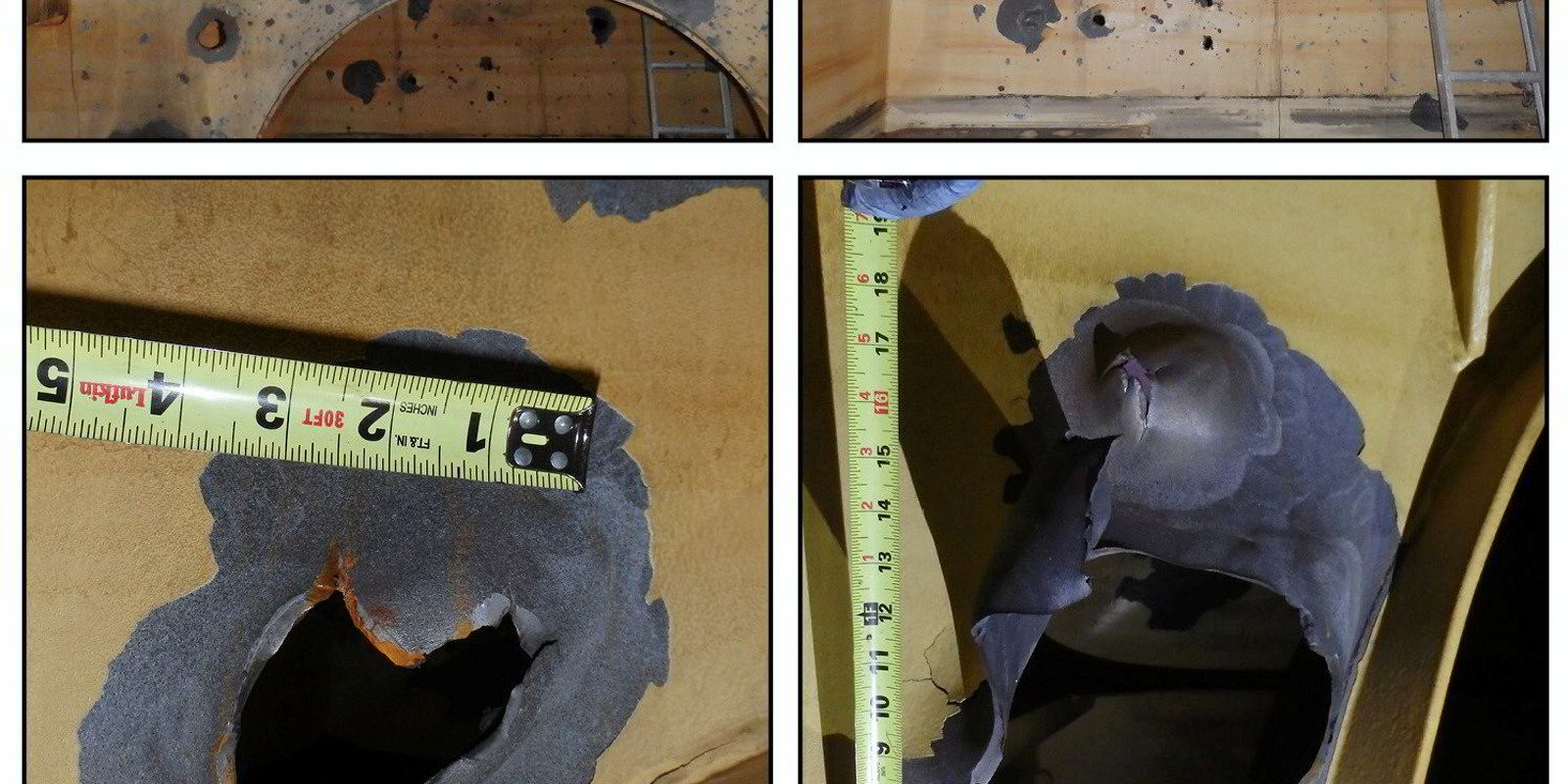 The US blamed Tehran for the attack last week. Further examination by a US Navy explosives team on board the ship and in a lab in Bahrain identified the drone as an Iranian-made Shahed 136.
Iran has supplied drone technology to the Houthi rebels in Yemen that was used in attacks against Saudi Arabia and the United Arab Emirates earlier this year. The Shahed 136 platform has also been supplied to Russia for use in Ukraine, said Centcom.
The strike against the MR tanker is the latest in a series of attacks on ships linked to Israeli interests in recent years. An Iranian drone blew a hole in a Zodiac Maritime-operated tanker in July, killing two people.
A multinational patrol group led by the US was set up in the area in 2019 because of the number of attacks against shipping.
Tehran blamed Israel for the attack.
"The Iranian attack on a commercial tanker transiting international waters was deliberate, flagrant and dangerous, endangering the lives of the ship's crew and destabilising maritime security in the Middle East," said Vice Admiral Brad Cooper, commander of US Naval Forces Central Command.