The war in Ukraine has wiped millions of tonnes of grain from the market, leaving big questions about how nations in Africa and elsewhere will cope.
The turmoil has added to rising food prices and led to fears of widespread hunger.
About this series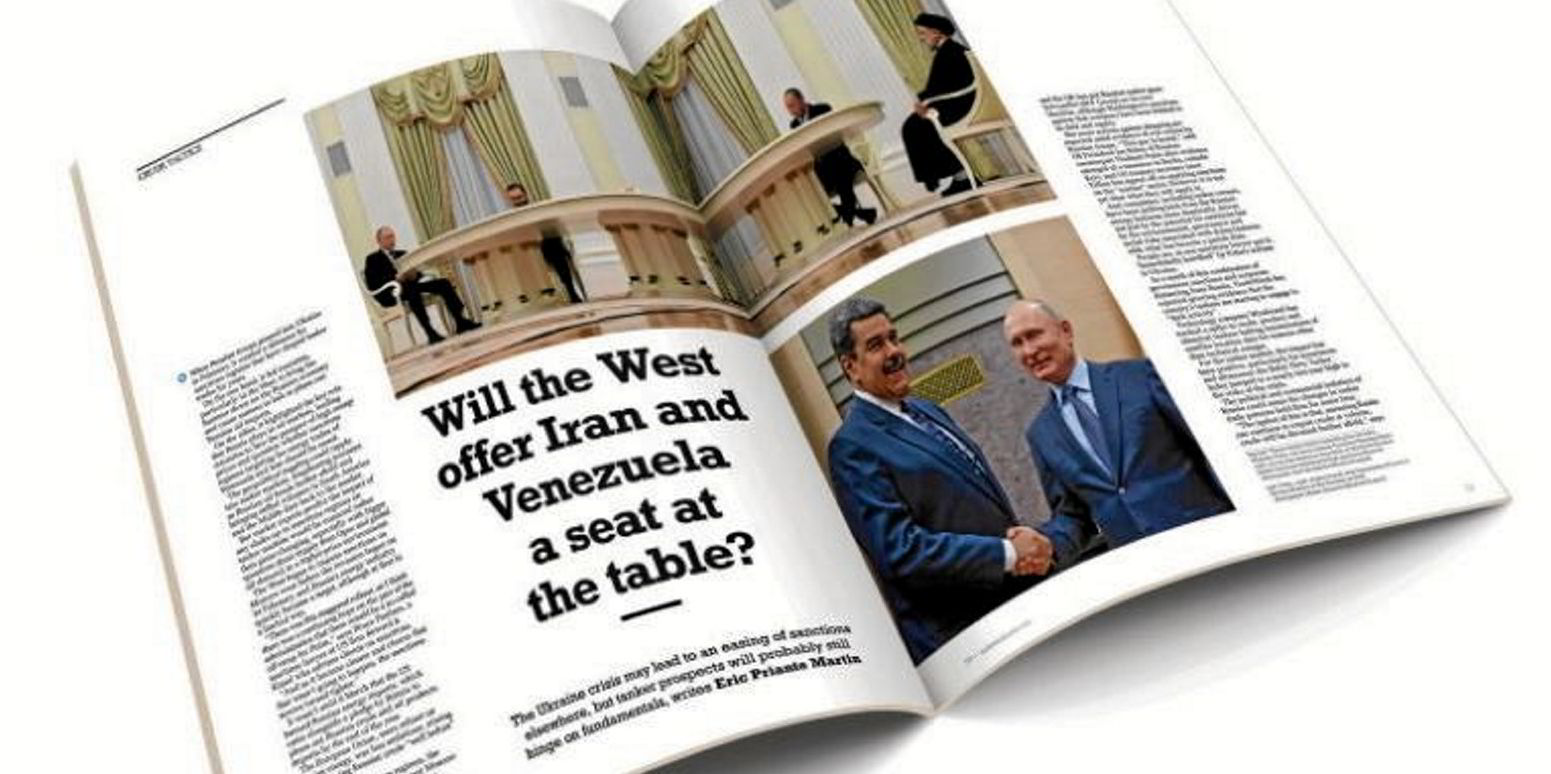 This story is part of a series in TW+ magazine on the wide-ranging impacts of the Russia-Ukraine conflict on shipping. Read the full stories when the magazine is published on 20 May.
Around 1.7bn people — 20% of the world's population — are at risk of hunger and poverty as a result of Russia's war on Ukraine, according to United Nations secretary general Antonio Guterres.
"We must do everything possible to avert a hurricane of hunger and a meltdown of the global food system," he said in March.
Billions of lives around the world could be upended by the war's effects on global food, energy and financial markets, a UN Conference on Trade & Development (Unctad) report warned.
It forecast a worsening outlook for the world economy, underpinned by rising food, fuel and fertiliser prices, greater financial volatility, divestment of sustainable development, reconfigurations of global supply chains and growing trade costs.
"This rapidly evolving situation is alarming for developing countries, and especially for African and least developed countries, some of which are particularly exposed to the war in Ukraine and its effect on trade costs, commodity prices and financial markets," the report said.
"The risk of civil unrest, food shortages and inflation-induced recessions cannot be discounted," particularly due to the fragile state of the global economy and the developing world as a result of the pandemic.
Global growth is projected to slow from an estimated 6.1% in 2021 to 3.6% this year and next, according to the latest forecast by the International Monetary Fund. This estimate includes the 0.8% that the fund cut from its previous estimate for 2022 following the outbreak of war.
Preliminary analysis by the UN suggests that as many as 1.7bn people in 107 economies are exposed to at least one of three risks posed in food, energy and financial markets by the war.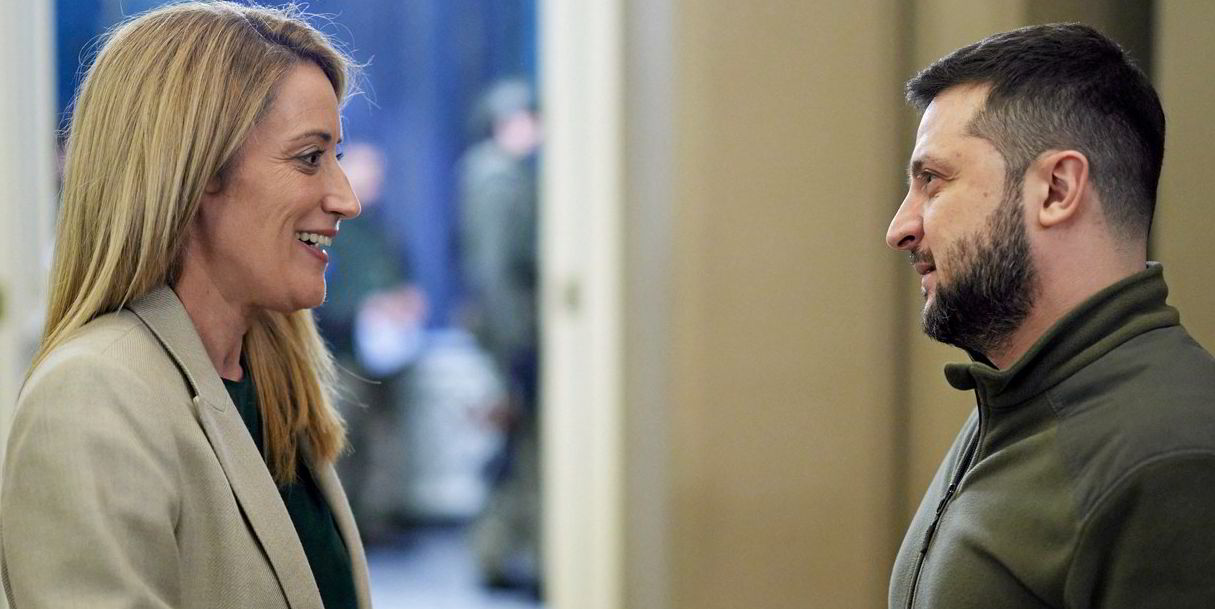 Most of these people live in Africa, Asia and the Pacific, Latin America and the Caribbean, according to the UN's Global Crisis Response Group report last month.
UN experts said exposure to just one of these risks is bad enough to cause debt distress, food shortages and blackouts, when combined with the impacts of Covid-19 and climate change.
North Africa and the Middle East largely rely on imports of cereals, as does much of Asia and sub-Saharan Africa.
The European Union is mainly self-sufficient for many agricultural products, but its farming sector is a net importer of specific products such as feed protein. When combined with more expensive fertiliser and energy, this could cause production problems for farmers in Europe and drive up food prices.
"Our first priority is to make sure that Ukrainians have enough food, fuel and water," European agriculture commissioner Janusz Wojciechowski says.
"We will also help them to continue planting and growing cereals and oilseeds, much needed for themselves and for the world, and facilitate their exports.
+ point
When UN secretary general Antonio Guterres visited Kyiv, he and Ukrainian President Volodymyr Zelenskyy discussed the food crisis caused by the war.
"Ukraine is literally giving bread to almost 400 million people on the planet," Zelenskyy said. "And now the UN recognises that rising food prices this year will cause famine for at least 47 million people in 81 countries."
As Odessa, Ukraine's main Black Sea port for exporting agricultural products, was struck by missiles this month, Zelenskyy called for an end to the Russian blockade. "Without our agricultural exports, dozens of countries in different parts of the world are already on the brink of food shortages …" he said. "Politicians are already discussing the possible consequences of the price crisis and famine in Africa and Asia."
"We will do this while working towards making our food supply chains more sustainable and resilient to future crises."
Russia and Ukraine provide around 30% of the wheat and barley consumed worldwide and 18% of the corn. Russia remains a significant producer of fertilisers used in crop production.
Ukraine and Russia together accounted for 15% of global seaborne grain exports last year, according to Clarksons Research.
This year had been expected to be a record-breaking one for Ukrainian grain and oilseed production. But the Ukrainian Grain Association (UGA) expects production to fall by 40% to about 63m tonnes this year.
Clarksons Research data shows that since the start of the invasion, Russian grain exports are down by around 25% compared with average levels during the 2020-2021 season.
By late March this year, combined grain exports from Russia and Ukraine were running around 1.2m tonnes per week below 2020-2021 average levels, a loss equivalent to around 20 panamax cargoes per week, according to Clarksons.
Ukrainian farmers began sowing crops in 20 regions in April. The war is expected to cut its harvested area for grain, wheat and corn by 26% and for barley by 20% in the coming season, according to UGA estimates.
Europe is helping out. The European Commission presented a raft of short- and medium-term actions in April to aid global food security and support EU farmers and consumers as food prices rise, as well as input costs for energy and fertilisers.
Before this year's harvest begins in Ukraine, typically in June or July, the challenge is to work out how to export about 26m tonnes of grain that the country has in stocks, which is worth up to $7bn at current prices.
But can Ukraine get these volumes to market? All of its seaports are blocked. Its only functioning ports are river ports such as Ust-Dunaisk and Izmail on the Danube.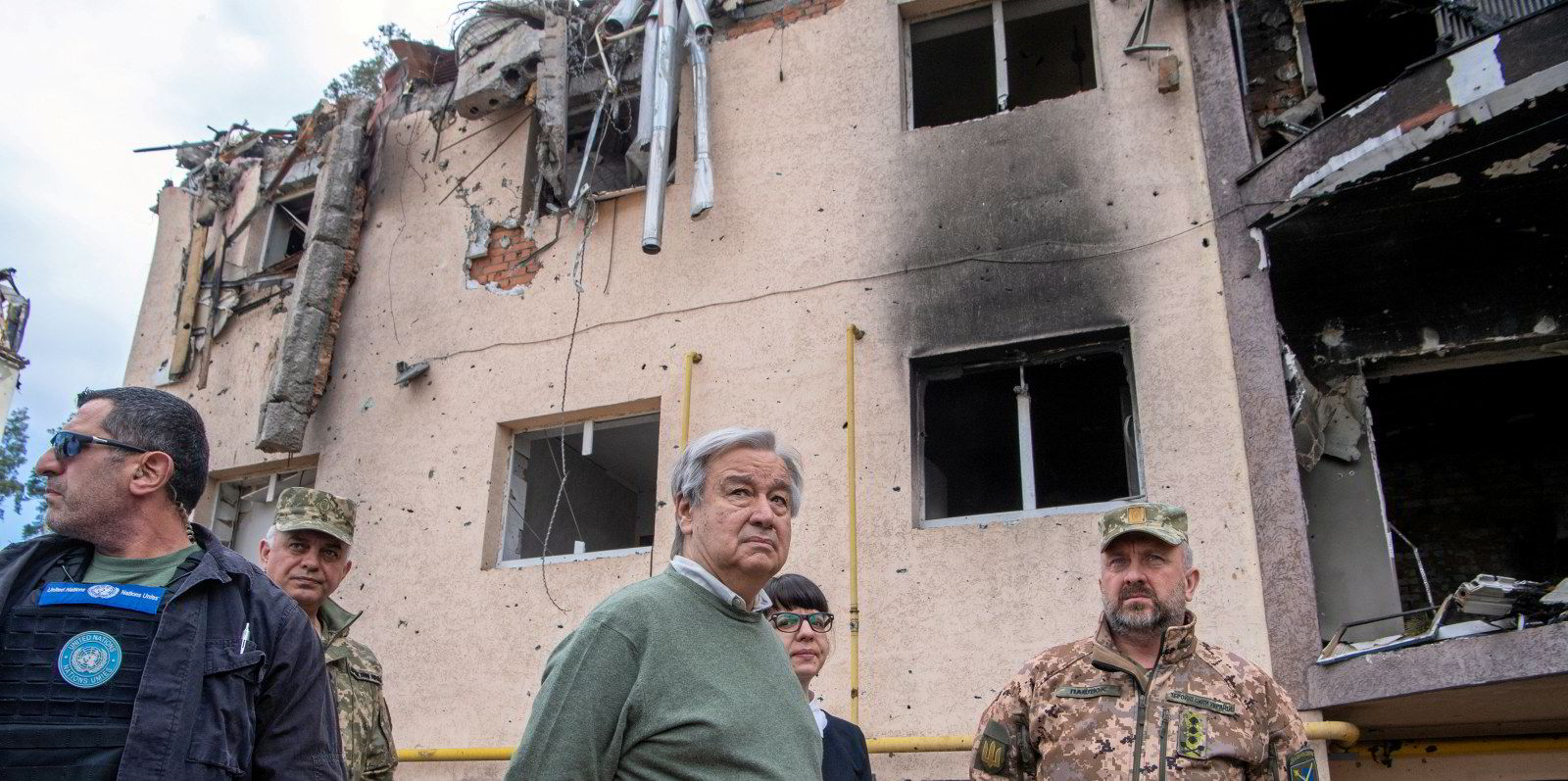 This means, for now, all flows of Ukrainian trade are transhipped to ports in European countries.
Before the war, around 90% of agricultural products from Ukraine were transported on water, principally by sea.
But logistical constraints are proving a big headache. There simply is not enough throughput capacity at transloading terminals and border crossings, and there is a shortage of equipment.
UGA figures show the bottlenecks in the system that are holding up progress.
Inland grain silos have a loading capacity of around 715,000 tonnes per day, but rail capacity is only about 135,000 tonnes per day.
This capacity gets squeezed further at border crossings into neighbouring Romania, which can handle only 20,000 tonnes per day.
Big grain-trading houses are trying to arrange delivery by rail to river transshipment ports, including Ust-Dunaisk and Izmail, for seaborne export from Black Sea ports such as Constanta in Romania.
+ point
The International Labour Organization estimates that 1,000 seafarers on board more than 100 trading vessels are trapped in Ukraine, including in the besieged city of Mariupol and the Sea of Azov. Some ships' supplies of fresh water, fuel and stores are critically low.
Threats to seafarers in the region are not limited to a shortage of supplies or shelling. Forty-seven crew members have been taken by force from at least two vessels in Mariupol by Russian forces, who styled the action as "an evacuation" in video shown in Russian news reports. Some have been taken to Russia and may be used in exchange for soldiers captured in Ukraine.
The crews include nationals from Russia, Azerbaijan, Egypt and Ukraine, according to Russian reports, which claim the vessels were unable to leave the war zone because of mines placed by Ukrainian nationalists. But the vessels had been undergoing Russian shelling for three weeks.
The UGA hopes exports of grain will exceed 35m tonnes in the 2022-2023 harvest season, down from 52.4m tonnes in the previous 12 months.
Ukrainian grain production reached an all-time high in the 2021-2022 season, peaking at 106.4m tonnes. This is expected to fall to 62.9m tonnes in the season ahead.
The UGA thinks monthly throughput capacity will triple from current levels to around 2m tonnes of grains within the next couple of months, down from 6m tonnes per month before the war.
The association hopes the country will be able to export 8m tonnes of grains over the next four months before the new season begins.
It estimates that 400,000 tonnes of grain per day can be loaded at Ust-Dunaisk and Izmail, but there is a shortage of barges, more of which will need to be sourced from Europe. Many Ukrainian barges are blocked in the besieged eastern cities of Mykolaiv and Kherson.
Then there is the challenge of rail capacity. The government has issued a special decree that will cover any damage to foreign rail cars during the transport of grain from Ukraine, which it is hoped will embolden European rail operators to send their rolling stock.
Policymakers are working to cut paperwork and get trade moving with initiatives such as extending the validity of documentation like veterinary certificates for salmonella. This will give more time for grains to reach export ports before their paperwork expires.
Ukraine's attempts to restart its exports are made all the more crucial because of the lack of immediate substitutes for its grain and volumes from Russia.
"Exports from the US, Australia and others were already running 'flat-out' at near-record levels in 2021, while in South America (notably Argentina), dry weather has trimmed yield projections," Clarksons Research said in a note in April.
"As such, our 2022 global seaborne grain trade projection has been cut by almost 40m tonnes (around 7%) vs pre-conflict forecasts, with a 4% decline now projected globally this year."
The outlook for bulker demand is complex and fluid. Conventional trading patterns seem set to shift as buyers in the Middle East and Asia look to the US and Europe for additional volumes of grain that would otherwise have been sourced from the Black Sea.
India too looks set to boost grain exports and take advantage of high commodity prices, following bumper wheat crops over the past couple of years, according to Clarksons.
"Overall, with reshaping of trade patterns underway (albeit likely to take time) and given the shorter-than-average haul of Black Sea exports, a more moderate around 4% downgrade has been made in tonne-miles, with grain cargo vessel requirements projected to be fairly steady year on year," it said.
Clarksons thinks the better-than-expected crop yields in Ukraine and its large inventories are "positive indicators", but says the situation remains fluid, especially as combat in central and eastern Ukraine will continue to be disruptive.
The firm also notes that exporting Ukrainian grain via alternative ports such as Constanta or by land into Europe has "yet to yield significant results".
But there is hope. At the end of April, the panamax bulker Unity N departed from Constanta, loaded with 71,000 tonnes of Ukrainian corn bound for Spain. Further cargoes are reportedly planned for this month.